Hi there! Happy Wednesday!
Thank you for reading! I debated sharing this post because I absolutely realize that I'm not 7 and a wishlist may seem silly or selfish, but I promise I'm not sending it off to any grandparents or aunts ; ) I just want to share some items that I've been loving! Also, LeahTackles.com is almost 1!! On my birthday, March 12th, it will be 1 year since this little blog went live!! So, I do plan to share my goals for myself and for LeahTackles.com next week.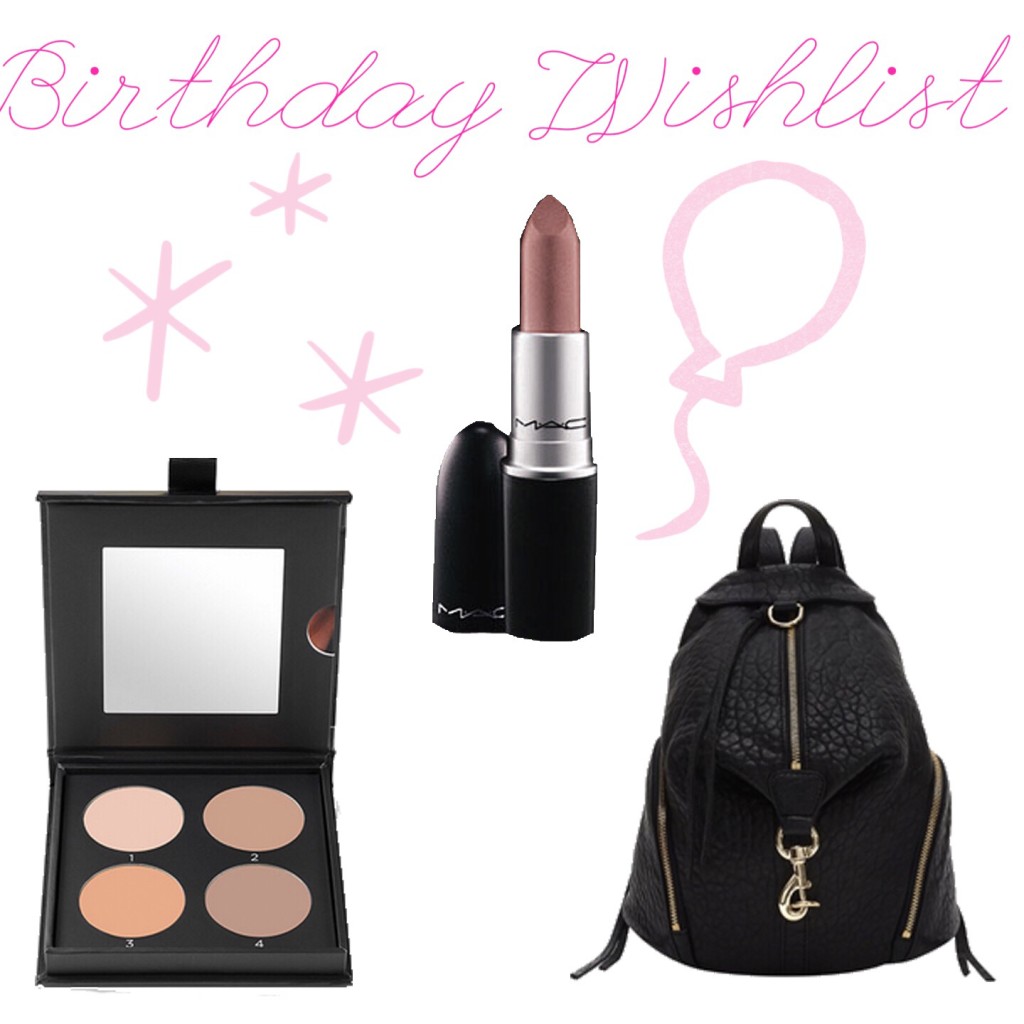 I own a few things from M.A.C, but really only old standbys, and want to expand my lipstick collection! Tell me your favorite M.A.C lipsticks in the comments!!
I love contouring and would love to try a cream contour kit! I've heard this one blends like a dream.
Rebecca Minkoff Julian Backpack:
I've touched on the fact that as a mom with young kids I don't often carry a purse, and I miss handbag shopping! I haven't seen the point in buying a purse lately, because with the exception of date nights I don't get to carry them, but a backpack purse?! That I can do! I think this would be amazing for day-long outings with or without the kiddos. They also have a gorgeous version at Target  that I saw in-store that's only $30!
Have a wonderful weekend!! I love you all!