Hi there! Happy Monday!
I hope that you all had a great Valentine's with people who make your heart skip a beat! I had a very low-key weekend with my little loves (Hailey, Connor, and Logan), and of course my big love (Stephan).
I am exclusively breastfeeding our 5 week old and I forgot what a pain nursing fashion can be! If you think looking cute is hard pregnant, girl forget it and embrace that precious bump, because the first few weeks especially your breasts have to be easily accessable ALLTHETIME! So, today I want to share a few of the pieces I've been loving that are specifically for nursing, and in Part 2 of my Nursing Mama Style Tips I will share regular pieces that you can buy anywhere or may already have in your closest that work beautifully for nursing.
Long Sleeve Pull Over Nursing Hoodie by Motherhood Maternity: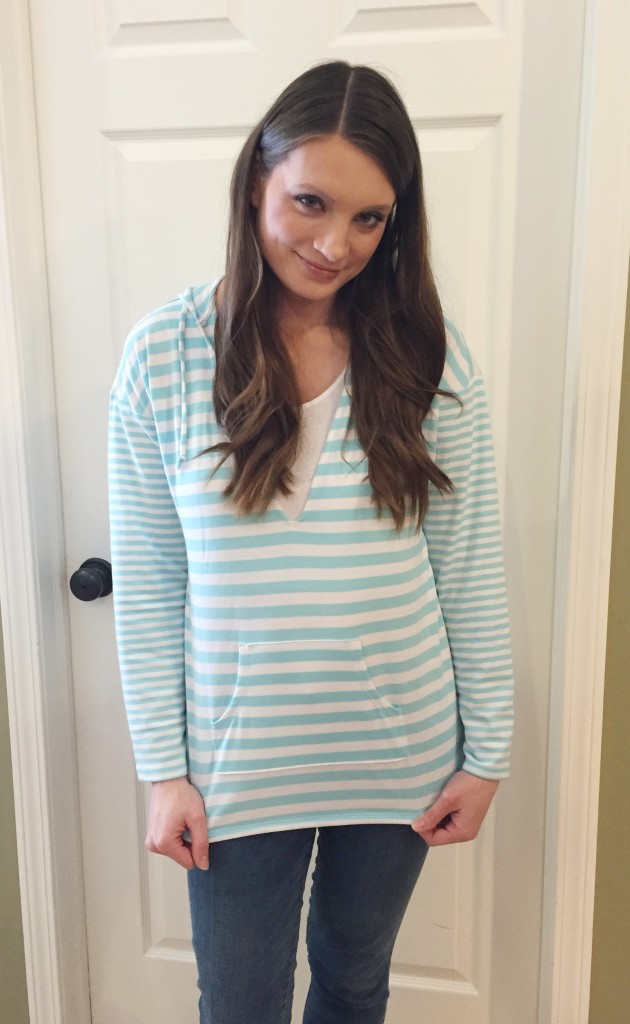 I love this for at home because I feel cute but am just rocking a thin cotton hoodie. This is a size small and I love it with legging or skinny jeans for a cute but very casual look. I also own this in gray.
Wrap Nursing Sweater by Motherhood Maternity:
This is currently out-of-stock online but they do have other similar styles like this one. I love this because it doesn't look like a nursing top, but it is SO easy to nurse in discreetly. If you really want some extra cover in public, throw a scarf on over it!
Faux-Leather Trim Black and White Striped Nursing Top by Milk Nursing Wear: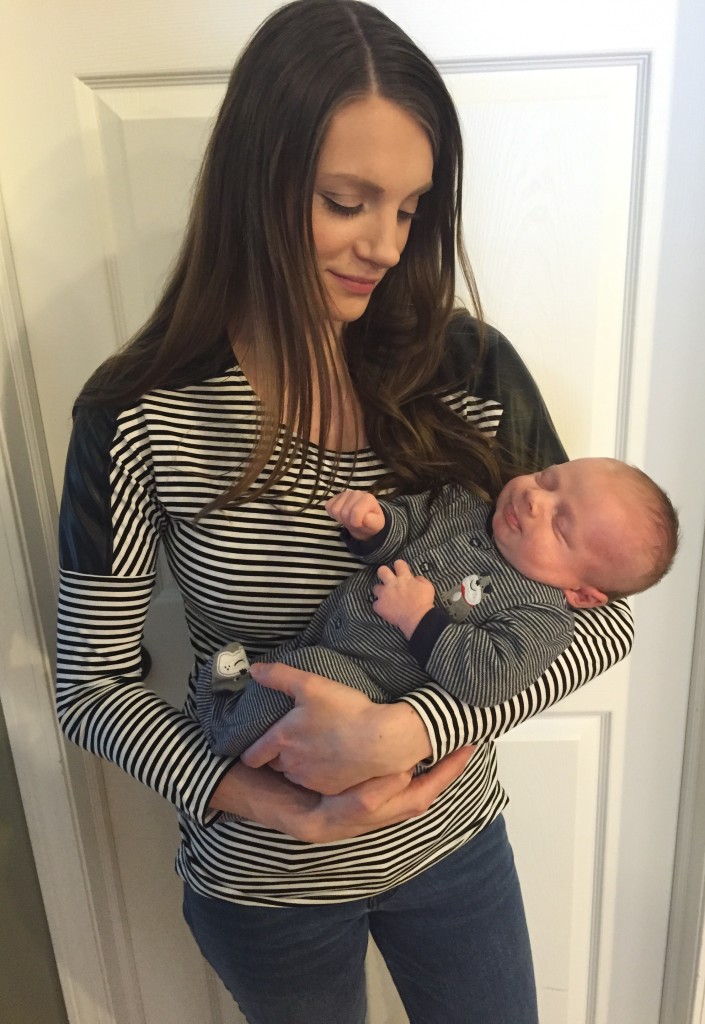 I found Milk Nursing Wear because I was in love with Boob Design tops, but I just can't bring myself to spend that much on a top that I'm only going to wear for nursing. But, if it in your budget, they are gorgeous and I've heard nothing but good things! Milk Nursing Wear is the same idea, but at lower prices. This top is so chic and easy to nurse in! It is INCREDIBLY soft, a rayon/ lycra blend, and is slightly longer in the back which I like. This is my favorite nursing top, and I can't wait to dress it up with some fun jewelry! Milk Nursing Wear if you're reading this PLEEEEASE make more options like this!
Nursing mamas, what do you wear? I would love more ideas! Stay tuned for Part 2! And please subscribe!!