Hi there! Happy Wednesday!
Thank you for being here! It really does mean SO MUCH to me!! : )
Today I want to review the Too Faced Everything Nice Palette now before it is totally gone because it keeps selling out on Sephora.com BUT it is still avaliable in the Sephora stores I have gone to recently. It is also avaliable on eBay, but be careful that you don't end up paying well over retail! Look for the deals! Also, sign up on the Sephora.com waitlist because it has restocked a couple of times so far : )
Last year Too Faced released the Favorite Things palette which was very similar but I didn't snag that one, so this year I knew I wanted to pick this baby up ASAP and was able to do so during the Friends and Family sale! This is a limited edition palette for Holiday 2014 that comes with 20 eye shadows, 2 bronzers, 2 blushes, and 3 small brushes. It retails for $56 dollars.
REVIEW AND SWATCHES:
Packaging: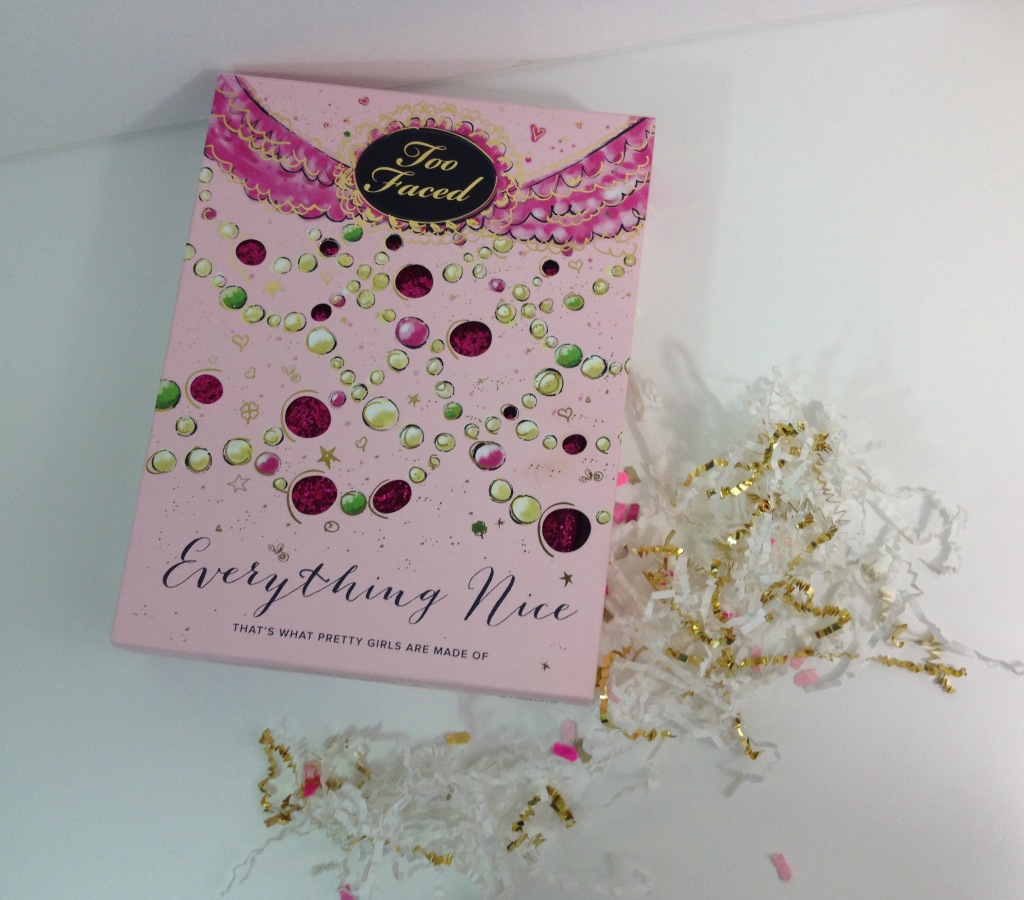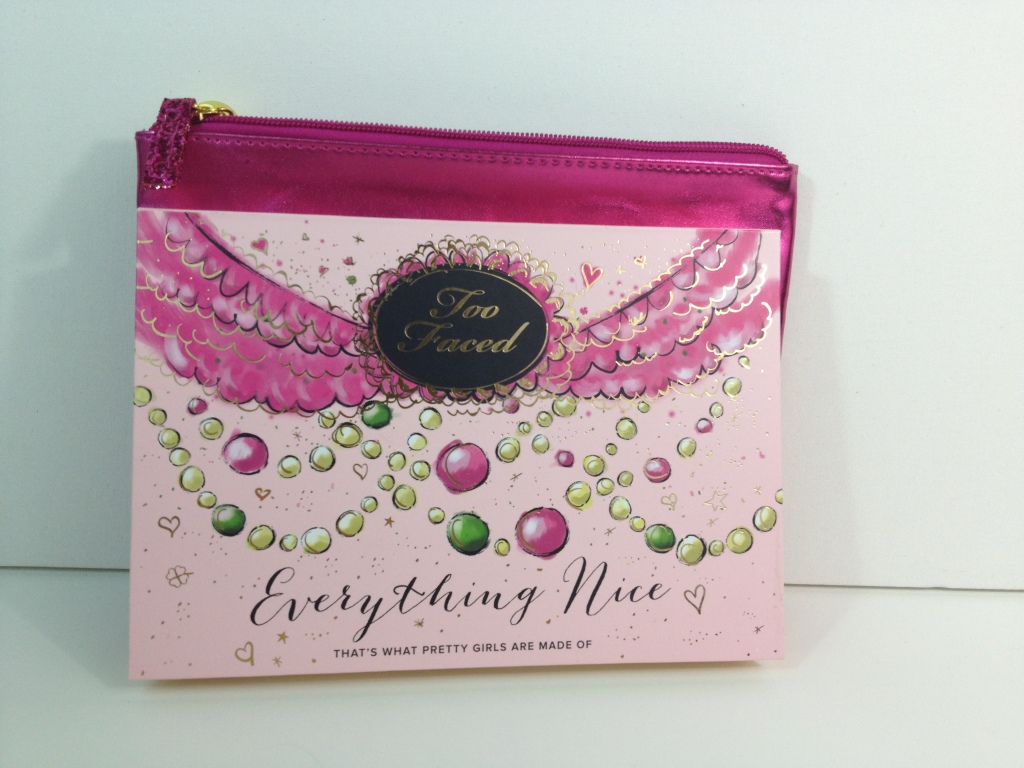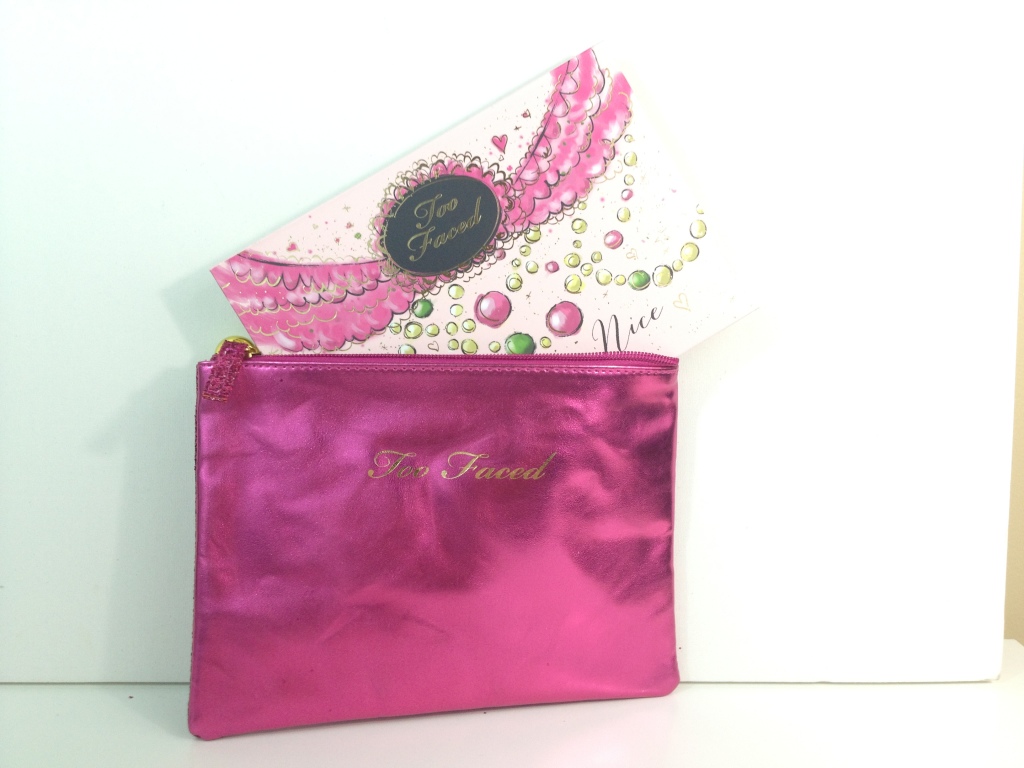 How cuuute is this packaging?! I absolutely love how girlie and festive this is!! I love the heavy cardboard style palettes because they wipe clean and are very durable. I think Too Faced does holiday packaging right! It is always oh so adorable! HOWEVER,  I think that the hot pink sparkly cosmetic bag is a lot of fun but I would have prefered something else…why? For one, the glitter is gorgeous but it does come off (remember those dresses in the early 2000's that girls wore to homecoming? anyone?) which isn't great for tossing in your purse or a suitcase, and the bag isn't big enough to fit the palette! It LOOKS like the palette should fit, but it doesn't fit : / I tried to demonstrate this in the pictures included in this post.
Eye Shadows:
These eye shadows are true Too Faced quality and absolutely STUNNING! Some of these shades are limited editon, but some can be found in other palettes from Too Faced. I love the way the rows are organized because it makes it easy to put together an eye shadow look with complimentary shades.
Row 1: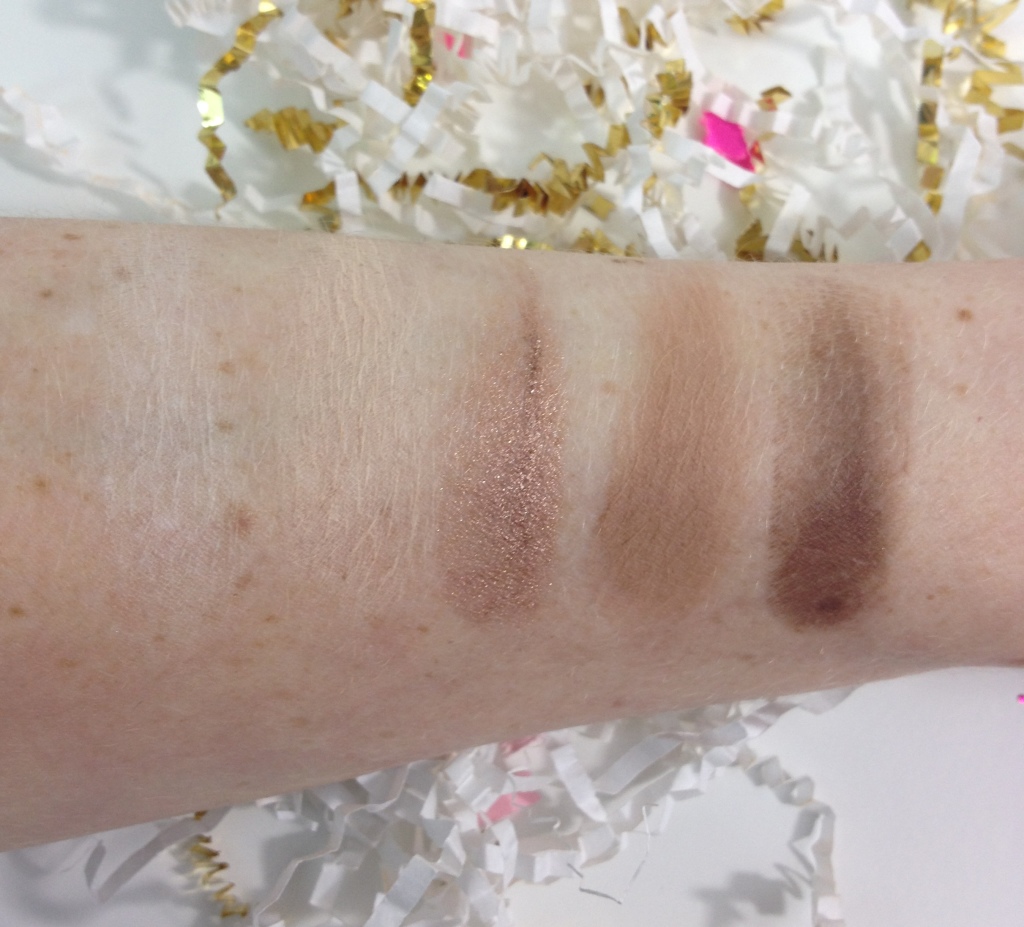 Turle Dove, Dream On, After Hours, Fawned of You, Knockout
Row 2: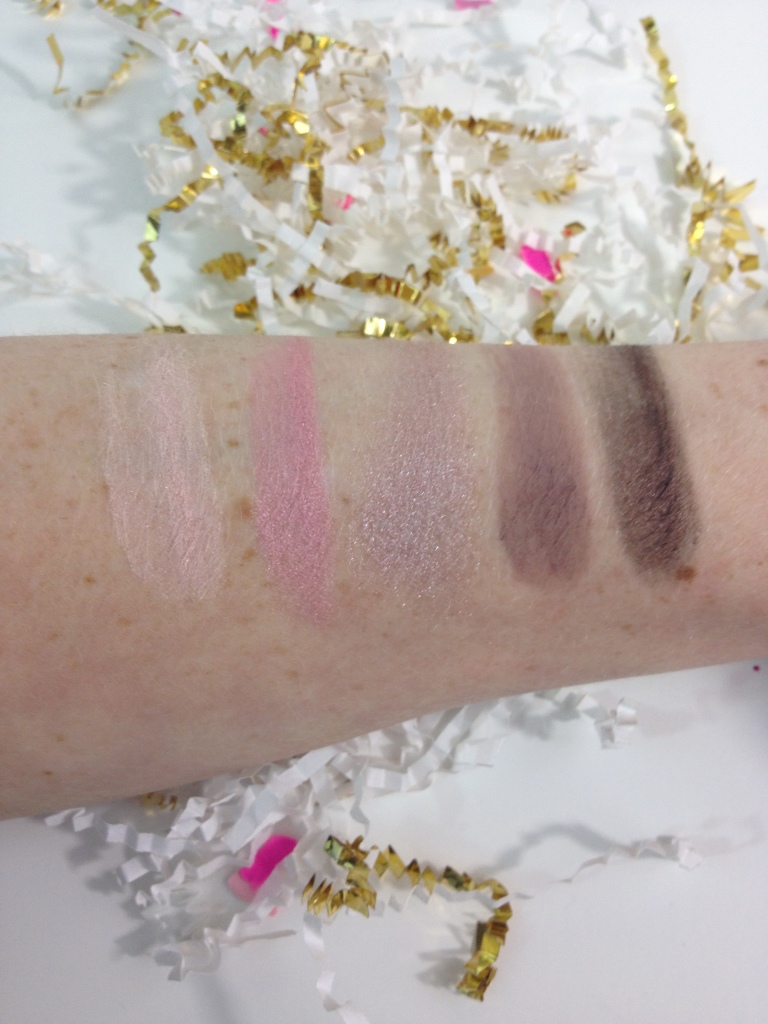 Paper Roses, Kindess is Free, Mauvelous, Be You, Secret Lovers,
Row 3: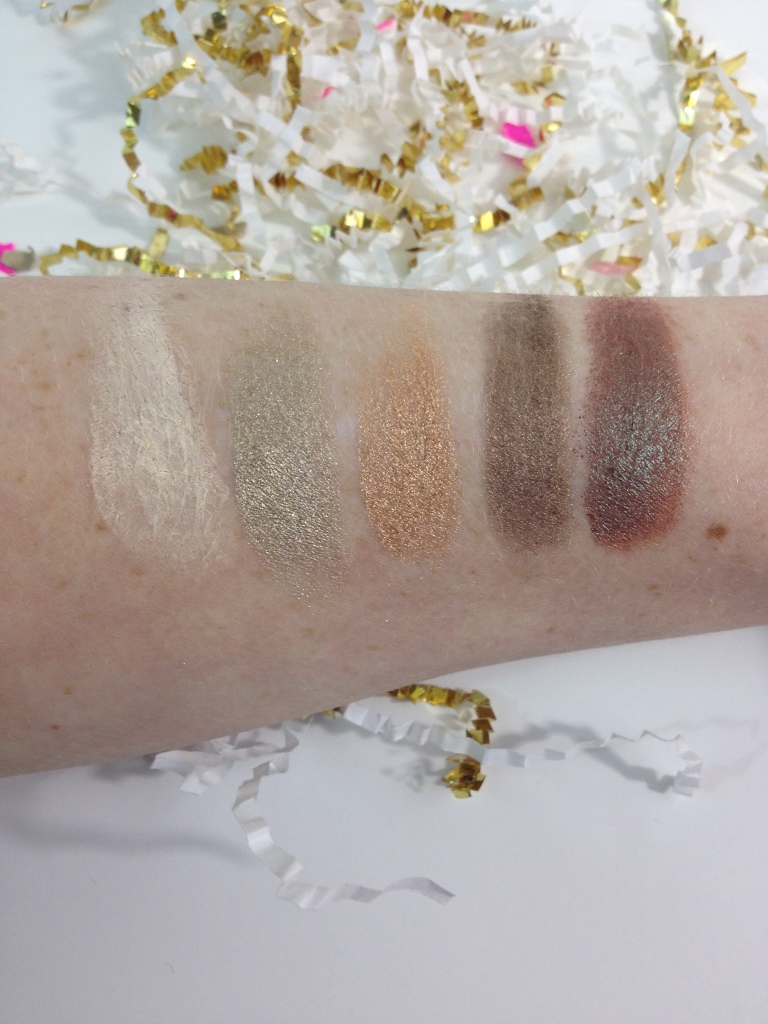 Heaven, Shiny Happy, Honey Pot, Don't Settle, Girly
Row 4: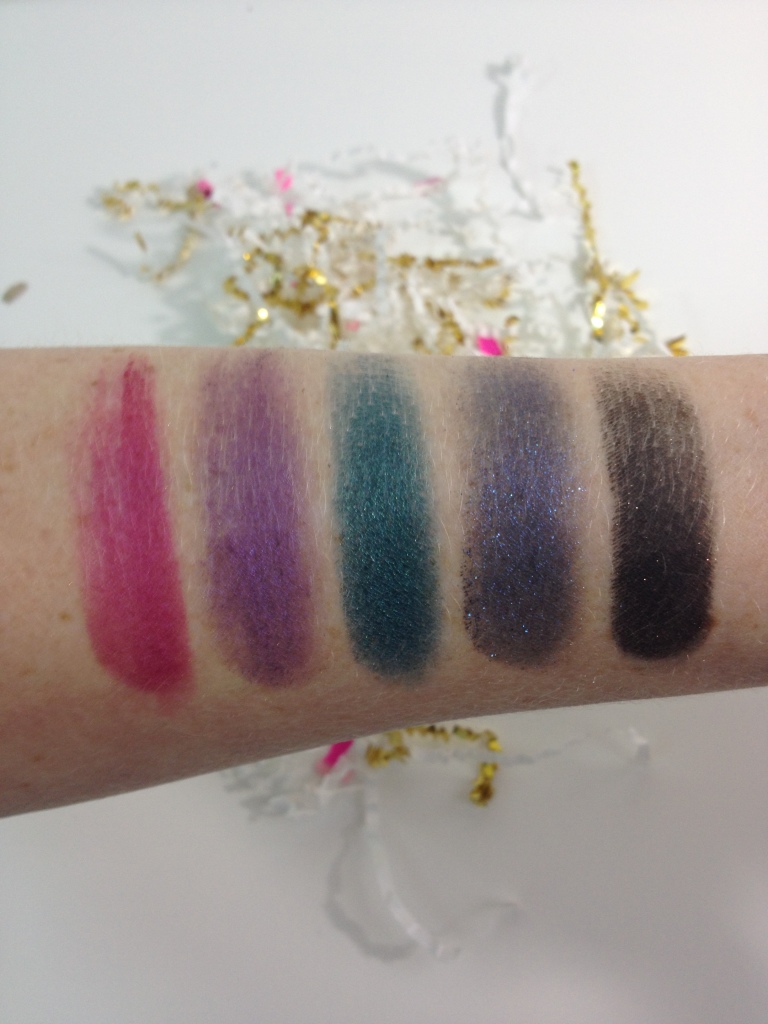 Totally Fetch, Live It Up, Too Glam, Head Over Heels, Chocolate Moon
Bronzers and Blushes: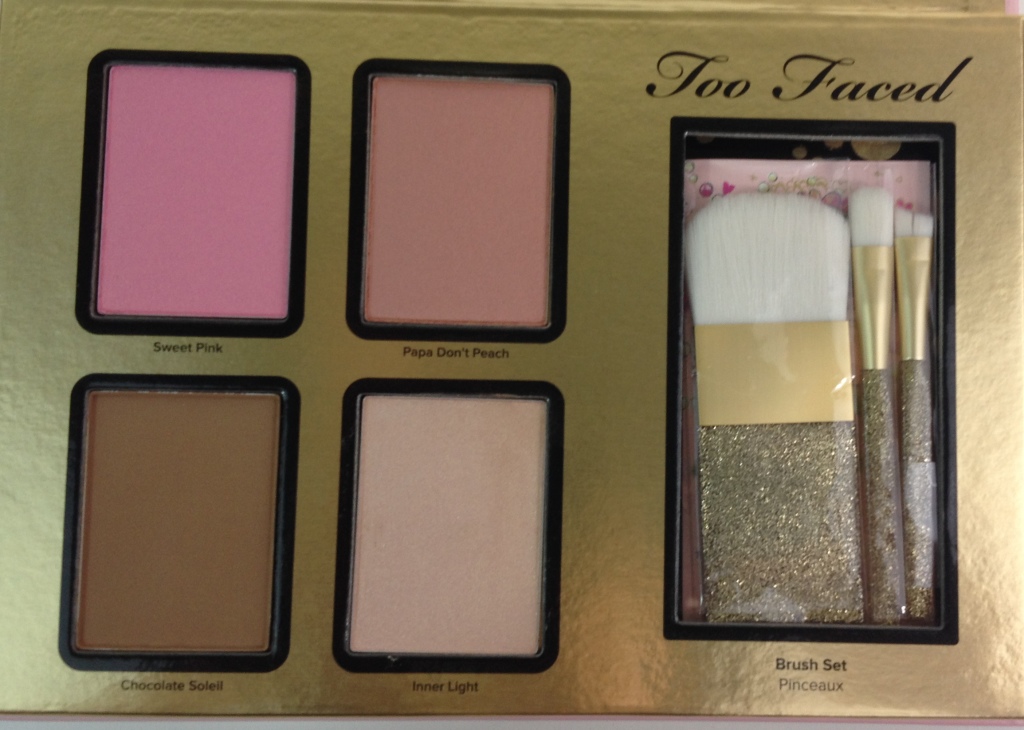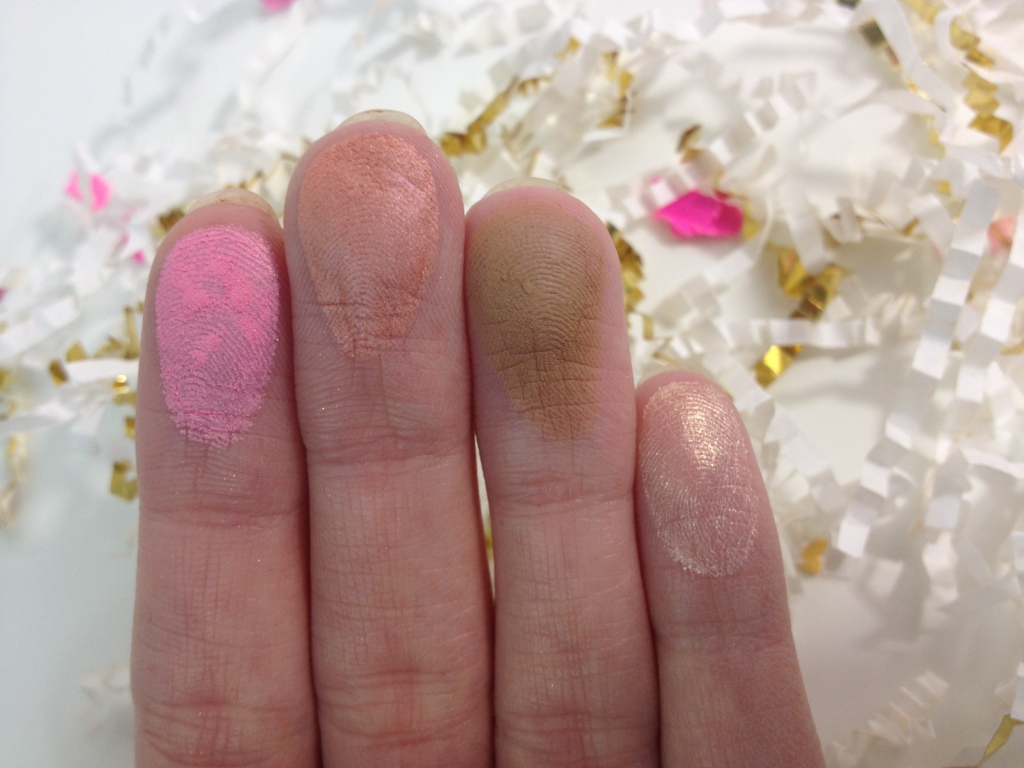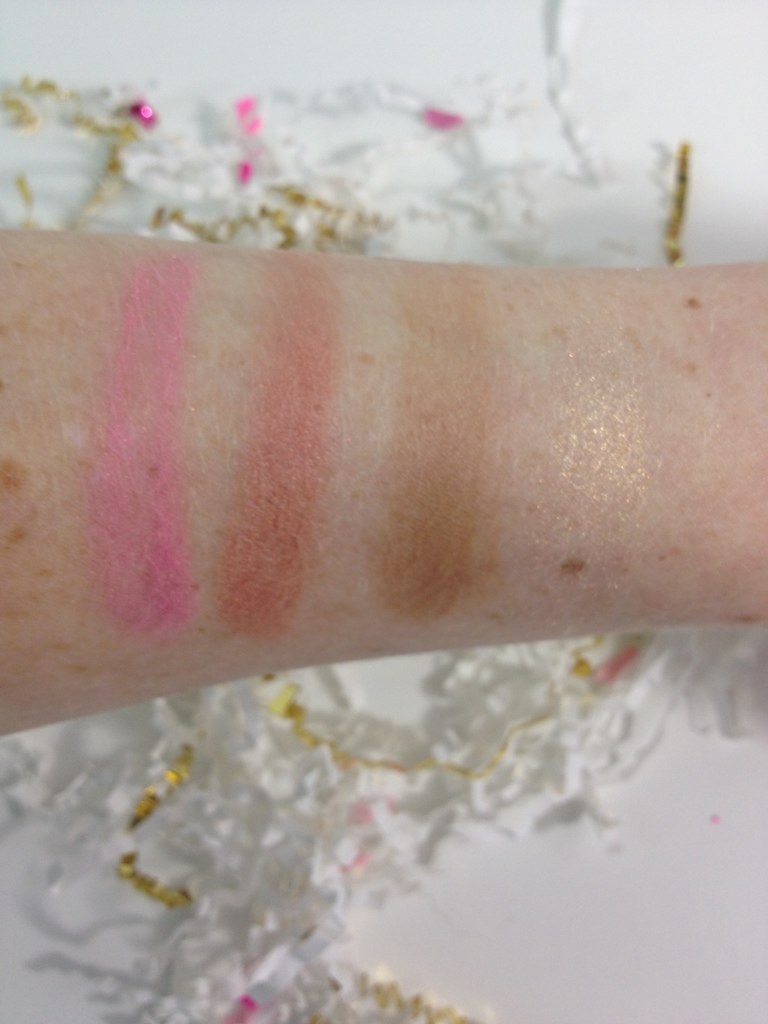 The blushes, Sweet Pink and Papa Don't Peach are GORGEOUS! The bronzers, Chocolate Soleil a Too Faced cult favorite is gorgeous and great for contouring, and Inner Light is beautiful also but definitely a highlighter and not a bronzer! I love that they included a highlighter so that this really can be an all-in-one palette.
The Brushes and How-To Booklet:
The brush quality isn't bad, they're pretty soft, but I probably would only use these in a pinch or while traveling.  They are adorable though! How cute is that gold handle?! The booklet is really nice and helpful for creating looks! I am intimidated by some of these more bold or sparkly colors, so having some examples is really nice!!
Overall:
This is an AMAZING value! I think just for the eye shadows this would be fantastic, but having the blushes, bronzer, and highlighter make this such a steal!! I think this would be an especially great travel companion for those heading home (or away!) for the holidays!!
I hope that you have enjoyed this reveiw and be on the lookout for several more in the coming weeks!! I hope you all have a fabulous week! Please don't forget to subscribe!! XOXO