Hi there! Happy Wednesday!
I *love* to burn candles, so most evenings when the little loves are asleep Stephan and I like to have candles going! My favorite candles are the Bath and Body Works 3 Wick Candles, but this technique should work for any candle in a glass container.
What You'll Need:
A candle that is done burning (*Tip: I always wait until it won't burn/stay lit at all…use up all that yummy smelling goodness first!)
A freezer
A sharp knife
Dish Soap
Hot Water
Optional:
Plyers
Step 1:
Once your candle is done burning or will no longer light, let it cool and then place it in the freezer. If you candle comes with a lid, you do *not* need to place the lid in the freezer.  Leave your candle in the freezer for AT LEAST 24 hours. I usually leave my candles in for several days to a week before taking them out.
Step 2:
Take a sharp knife and *carefully* break the wax up. The longer the candle has been in the freezer, the easier it will be to break the wax up and get it out of the candle. The wicks sometimes need to be pulled up with plyers, but if the glue that holds the wicks down has is frozen then they will just come out with the wax. The label stickers will just peel off, but there may be some residue which will wash off in the next step.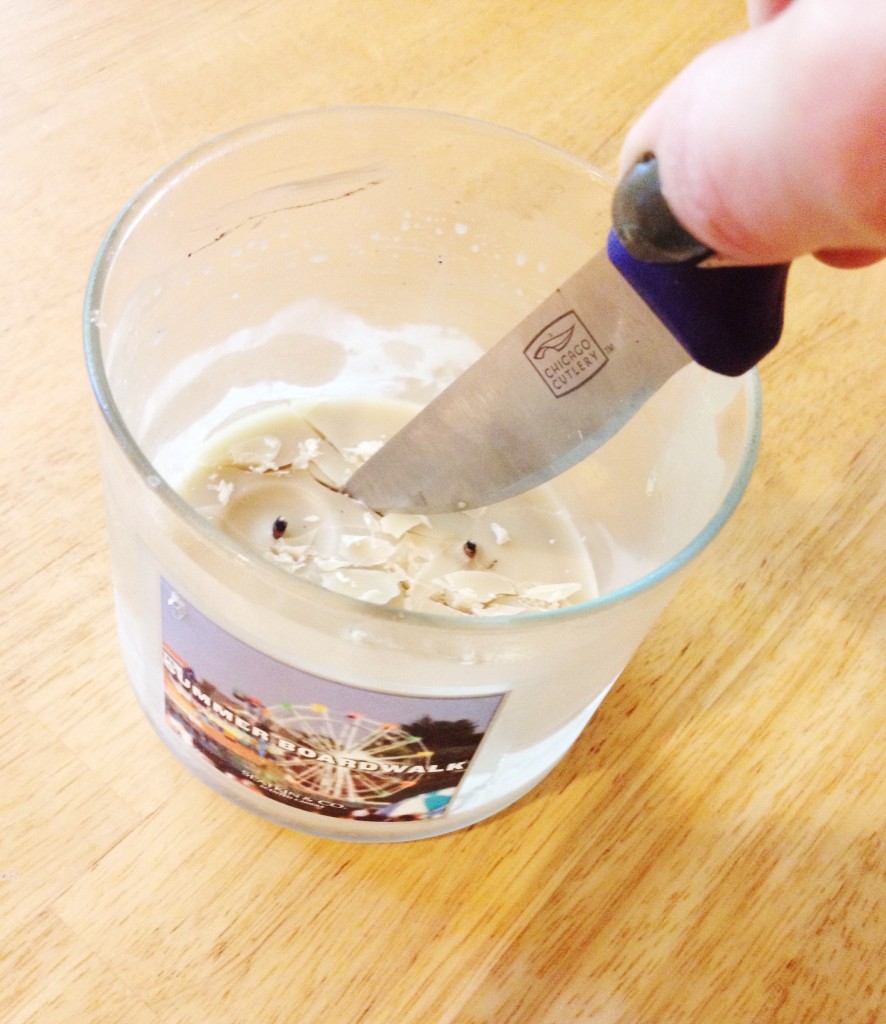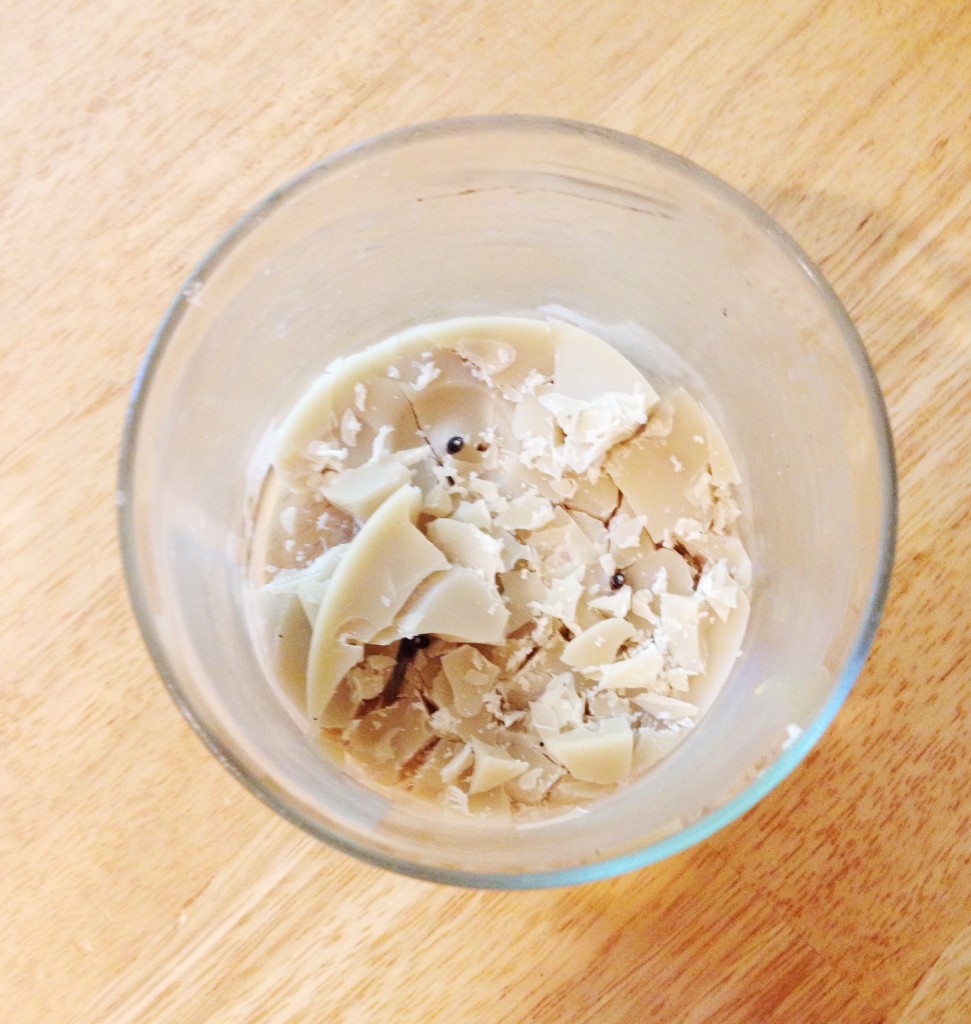 Step 3:
Let the glass get back to room temperature and then place it into a HOT bubble bath in the sink! *Note: Be sure the glass isn't still freezing or it will crack!!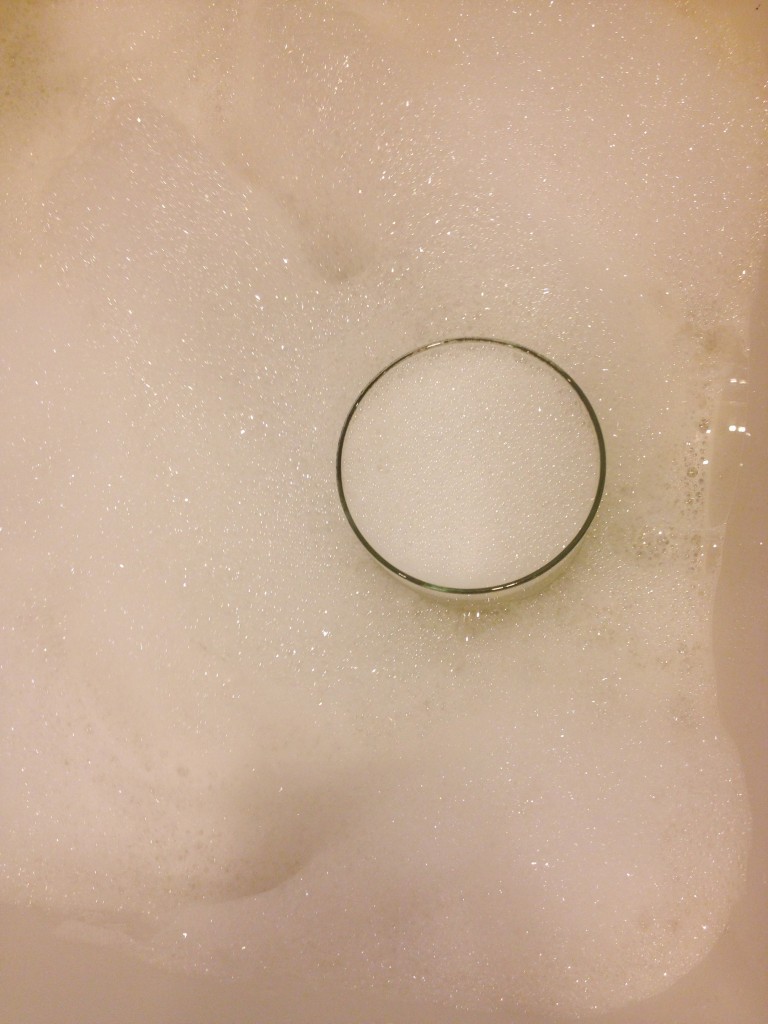 Step 4:
Dry off your new glass container enjoy one of the many uses!!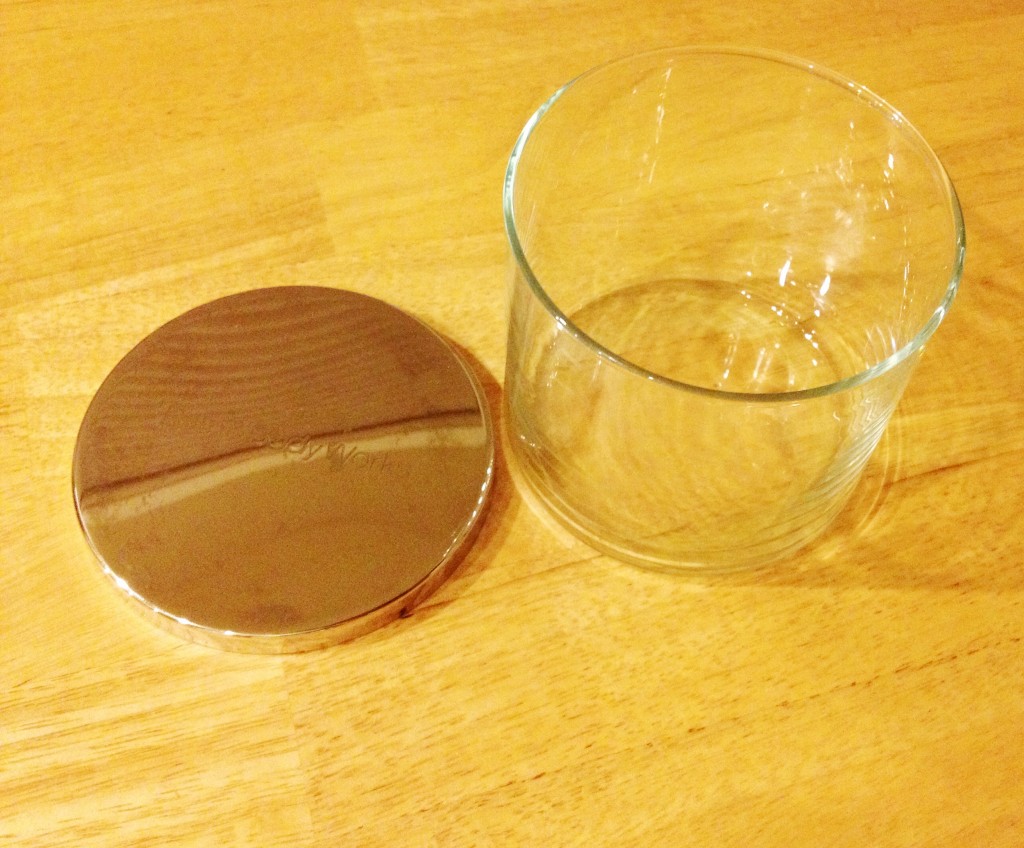 Some of the Things I Have Used My De-Potted Candles For: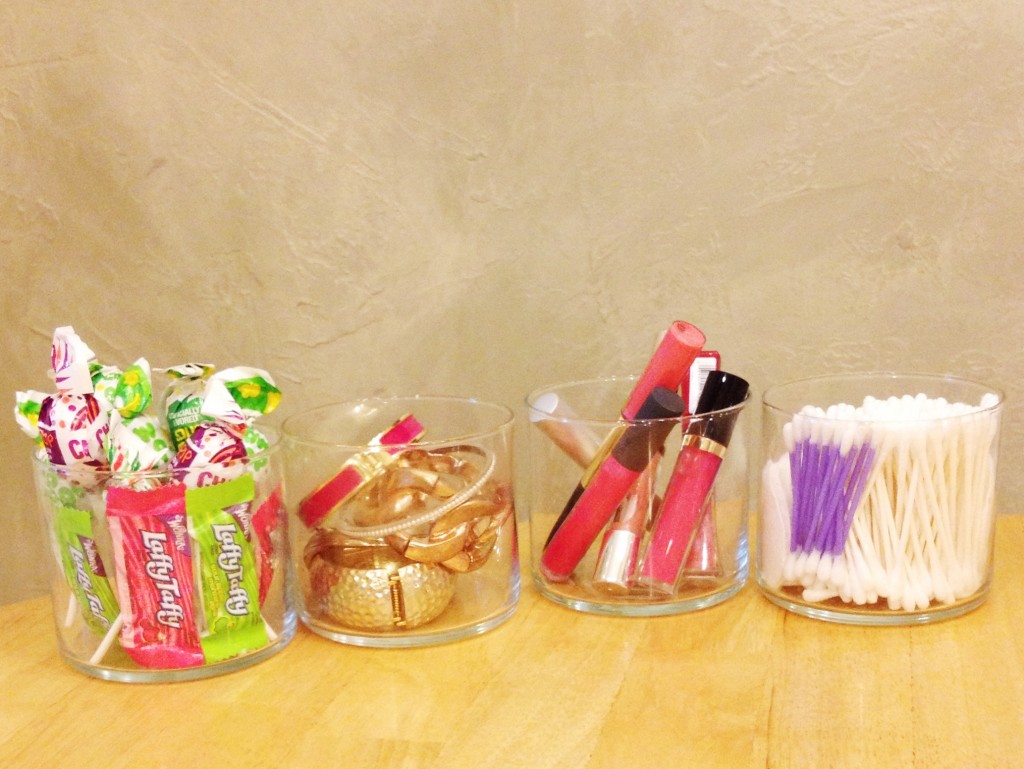 Shown:
Candy
Bangle or wrap bracelets
Lipgloss
Q-Tips and cotton rounds
Not Shown:
Confetti/bling decor display (similar to the Easy Apothecary Jar DIY I did)
Homemade treats for gifts
Pretty change jar
Nightstand catch-all
Lantern
The possibilities are really endless with this DIY and it's sooo easy!! Have fun with it!!
I hope you have a fantastic weekend! Please subscribe if you enjoy my posts and don't forget to share : ) It honestly does make my day when I see new subscribers!!