Hi there! Happy Wednesday!
Summertime is slipping by SO fast this year and I'm already thinking fall clothes…probably because it has been such a chilly summer here! I wanted to share this outfit because I think it's such an easy transition outfit for summer to fall.
*Note: Big props to my photographer (hubs!) for helping me laugh at myself and taking all of my pictures : )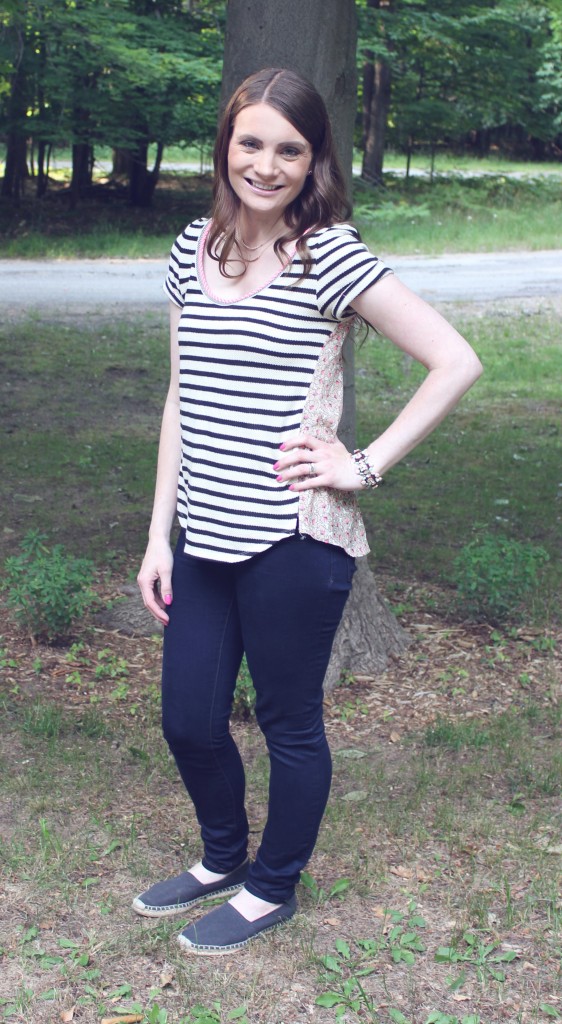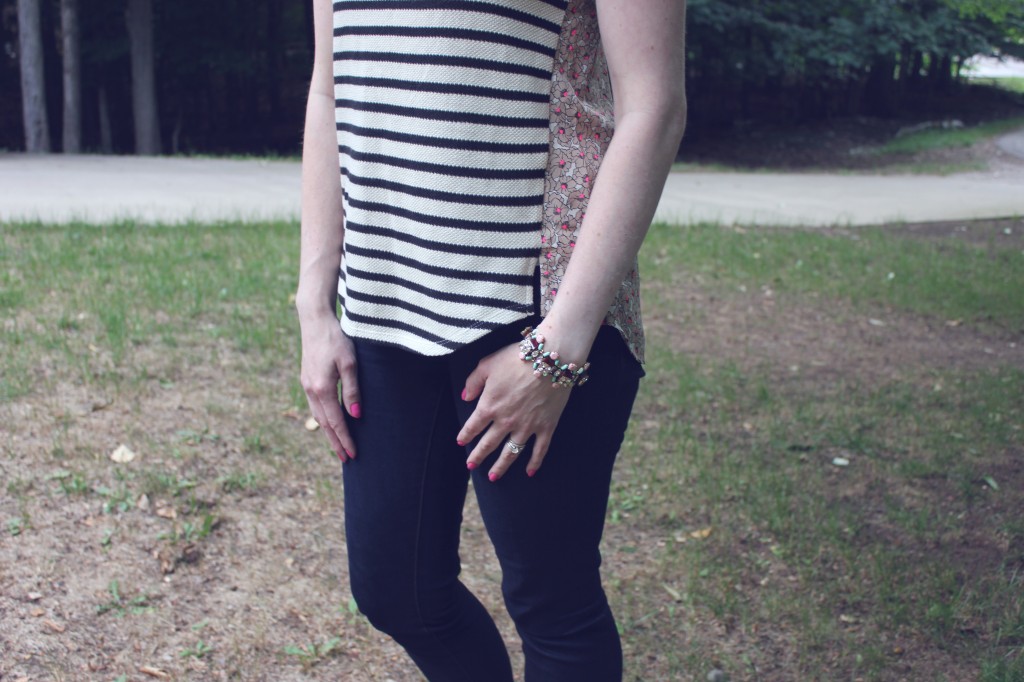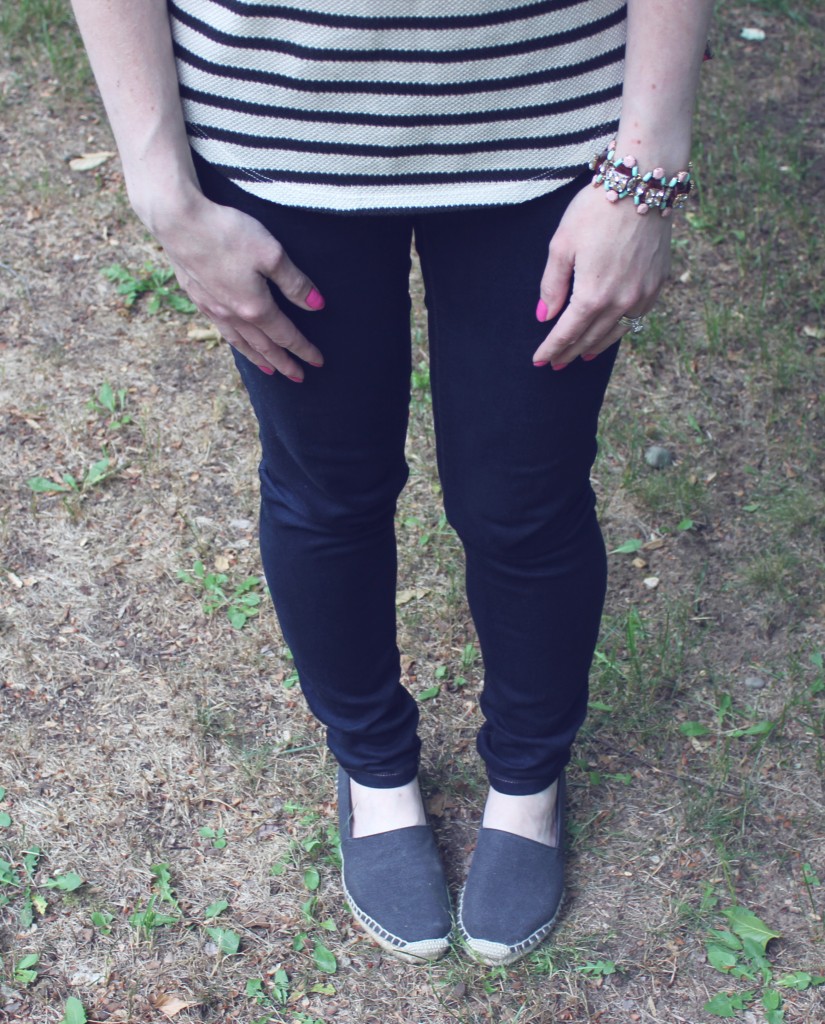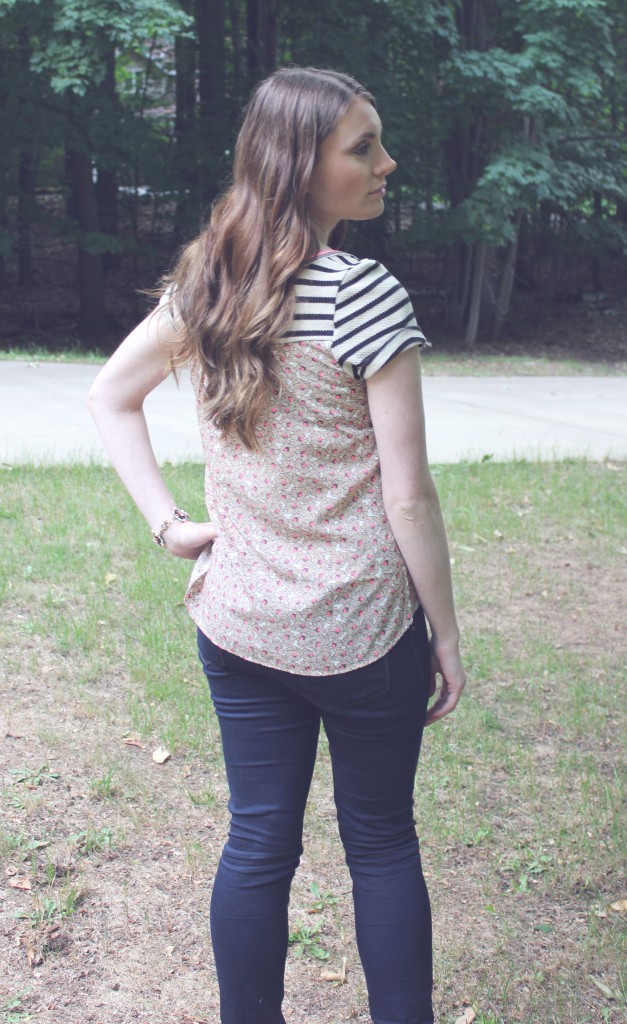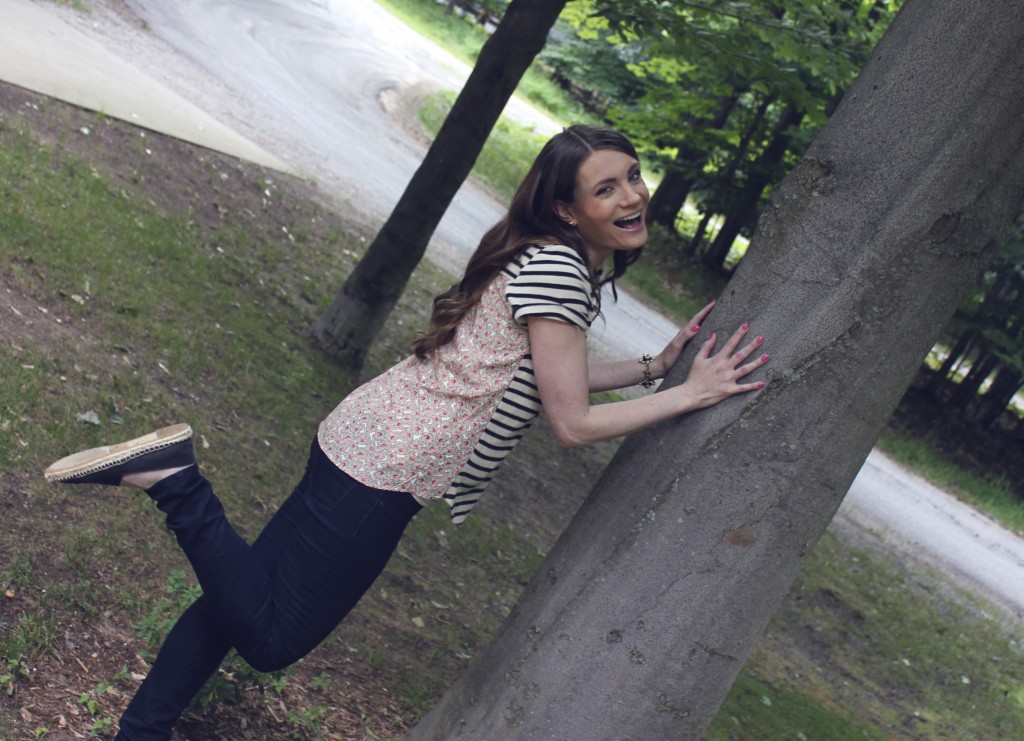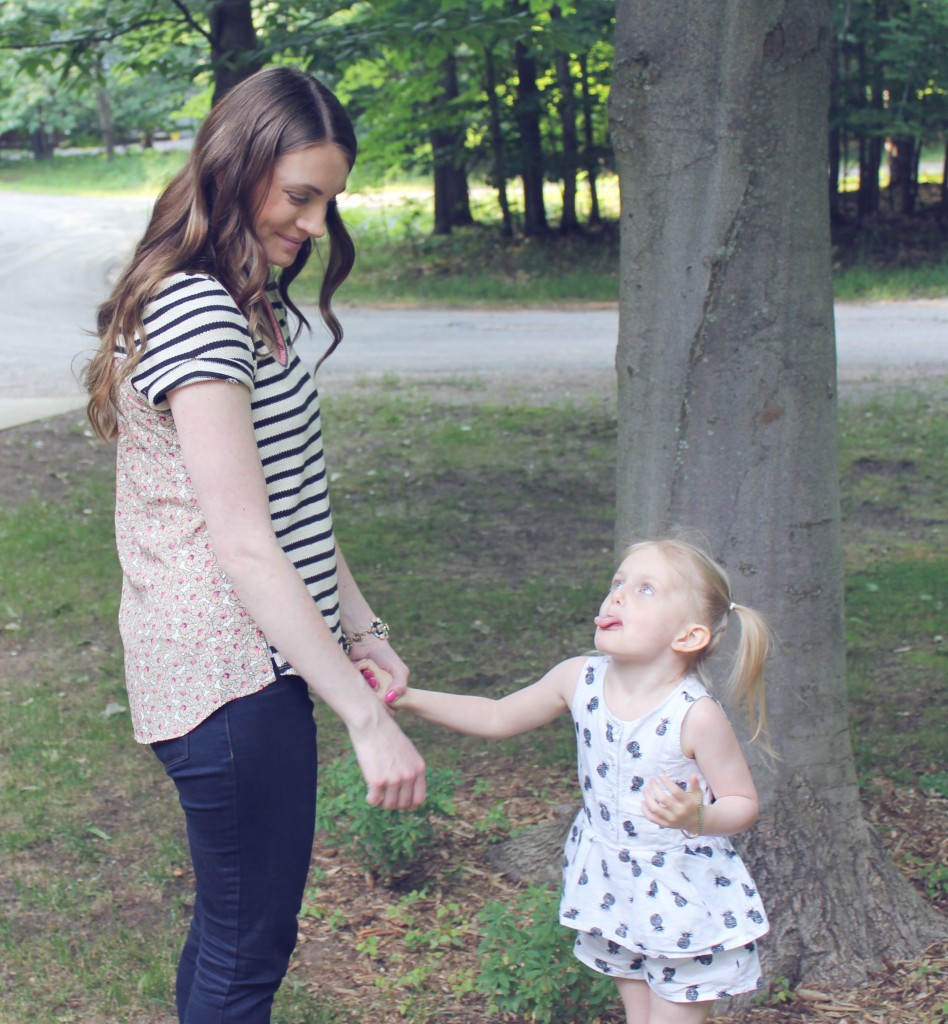 TOP: Anthropologie
BOTTOMS: Forever 21 (*Similar)
SHOES: J-Crew navy espadrilles (no longer avaliable)
BRACELET: J-Crew Factory (no longer avaliable)
EARRINGS: Bauble Bar (*Similar)
NECKLACES: Bauble Bar (*Similar)
RING: My engagement ring and wedding bands <3
What is YOUR favorite thing to wear as we transition (hopefully slowly!!) into fall? Let me know in the comments below : ) Have a great day!!