Hi there! Happy Friday!!!
Today I want to share a recipe that I found flipping through Taste of Home Magazine (I know, again! I am not paid by them whatsoever, I just love the recipes they offer!): Baked Elephant Ears!! I think these would be so fun for any summer party! If you make these, I would LOVE to hear about it, so comment (click the link by the title of this post) to let me know about it!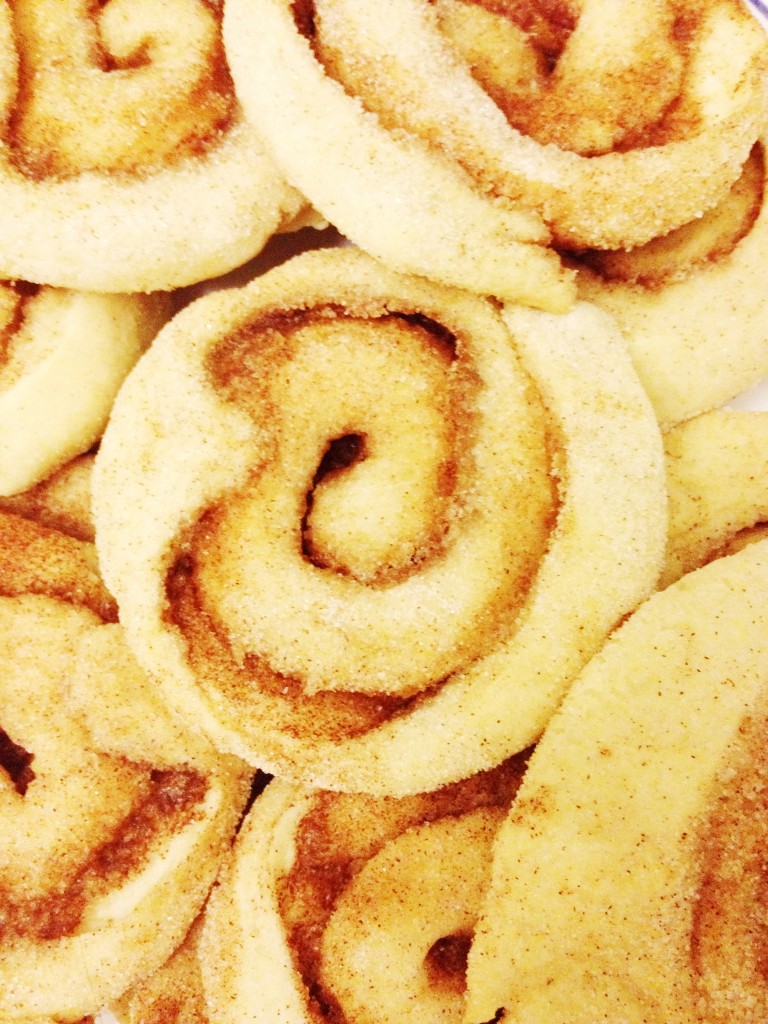 Ingredients: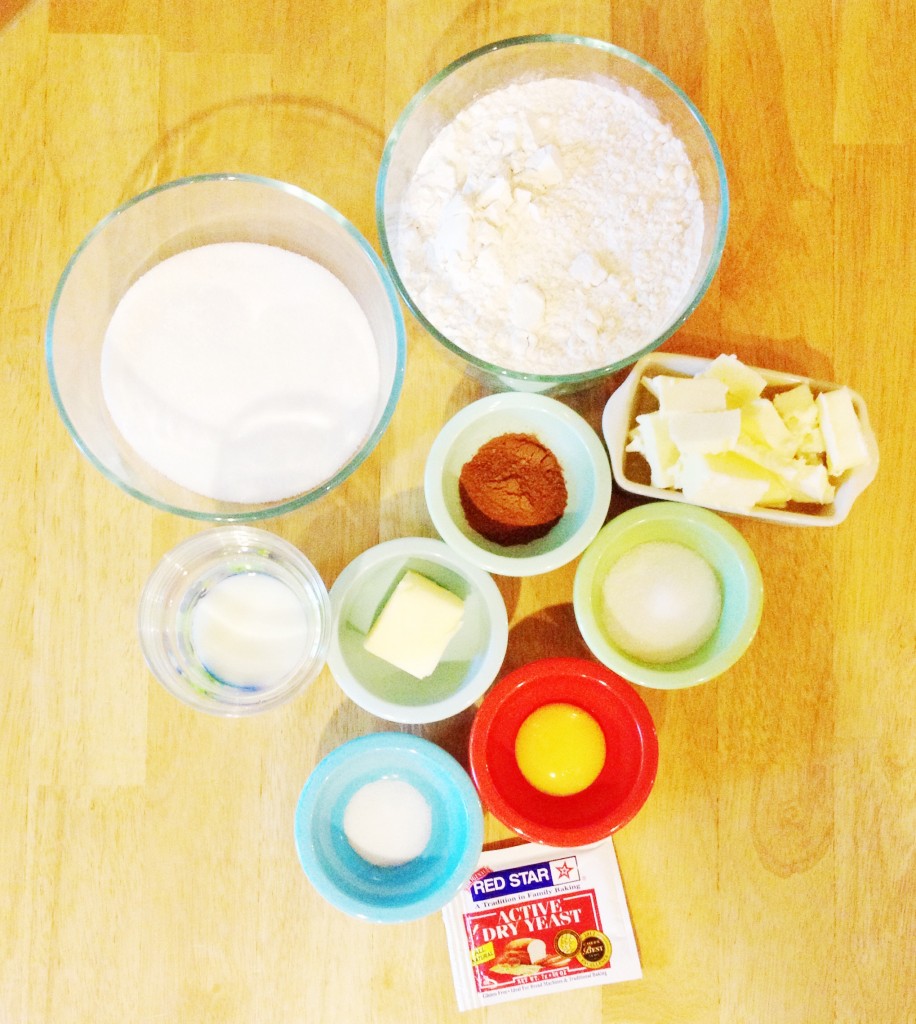 Dough:
1 package active dry yeast
1/2 cup warm water between 110° to 115°
2 cups all-purpose flour
4 1/2 teaspoon sugar
1/2 teaspoon salt
1/3 cup cold butter, cubed
1/3 cup milk
1 egg yolk
Filling:
2 tablespoons butter, softened
1/2 cup sugar
2 teaspoons ground cinnamon
Cinnamon-Sugar Topping:
1/2 cup sugar
3/4 teaspoons ground cinnamon
Directions:
Dough:
In a small bowl dissolve yeast in the warm water. In a large bowl mix the flour, sugar and salt. Cut the butter into the flour mix until crumbly. Stir the milk and egg yolk into the disolved yeast. Add the yeast mix to the flour mix and stir until a soft dough forms. Cover the dough in plastic wrap and put into the fridge for 2 hours. Preheat you over to 375°. Punch down the dough and turn onto a floured surface. Cover dough and let rest for 10 minutes. Roll dough into a 18X10 inch rectangle.
Filling:
Spread the butter onto the rolled out dough. Mix the sugar and cinnamon and sprinkle over the butter. Roll the dough up jelly roll style, starting with a long side. Pinch the seam to seal the dough after you have rolled it up. Cut into approximately 24 slices that are 3/4 inches thick. Cover the slices with plastic wrap until you are ready to work with each slice.
Cinnamon-Sugar Topping:
In a small bowl, mix the cinnamon and sugar. Sprinkle about 1/2 teaspoon of the mixture on a sheet of waxed paper, top with a slice of dough, and top with another 1/2 teaspoon of the cinnamon-sugar. Press or roll the dough into a 4 inch circle.
Baking:
Place 2 inches apart on a baking sheet that is coated in cooking spray. Bake 7-9 minutes or until golden brown. Cool onto wire racks.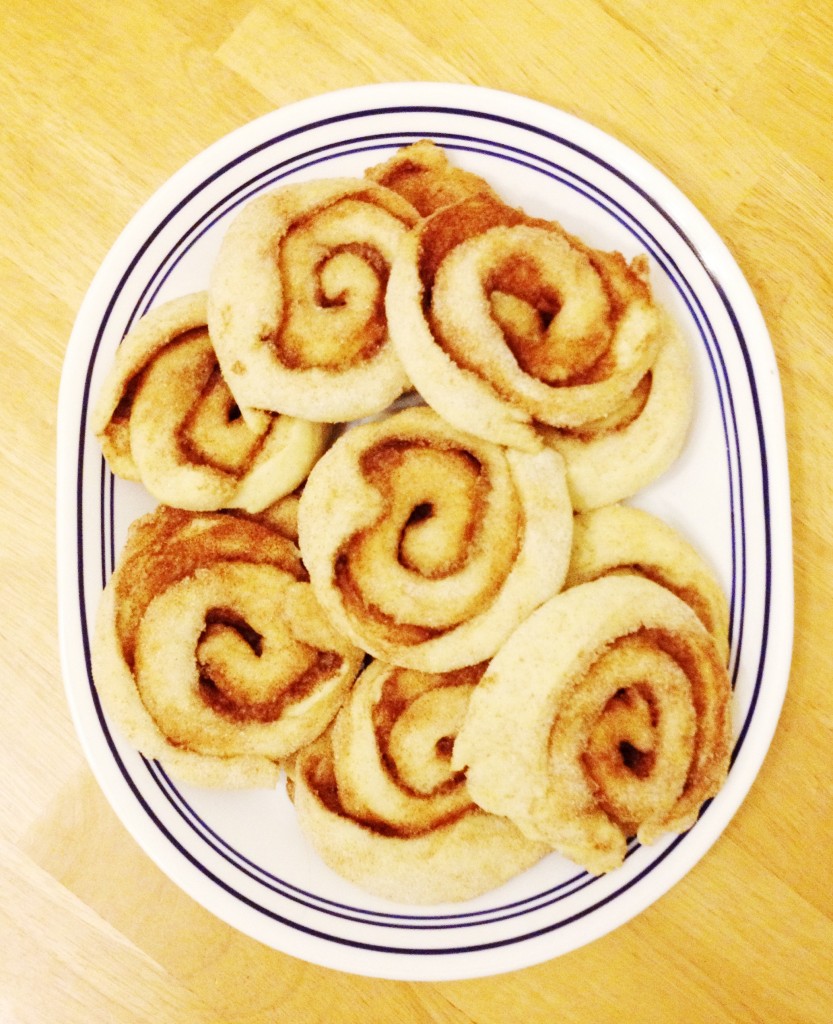 Thank you so much for reading : ) If you enjoyed this post, please subscribe by entering your email into the subscription box on the right side of this screen! I hope that you have a fabulous weekend! XO