Hi there! Happy Wednesday!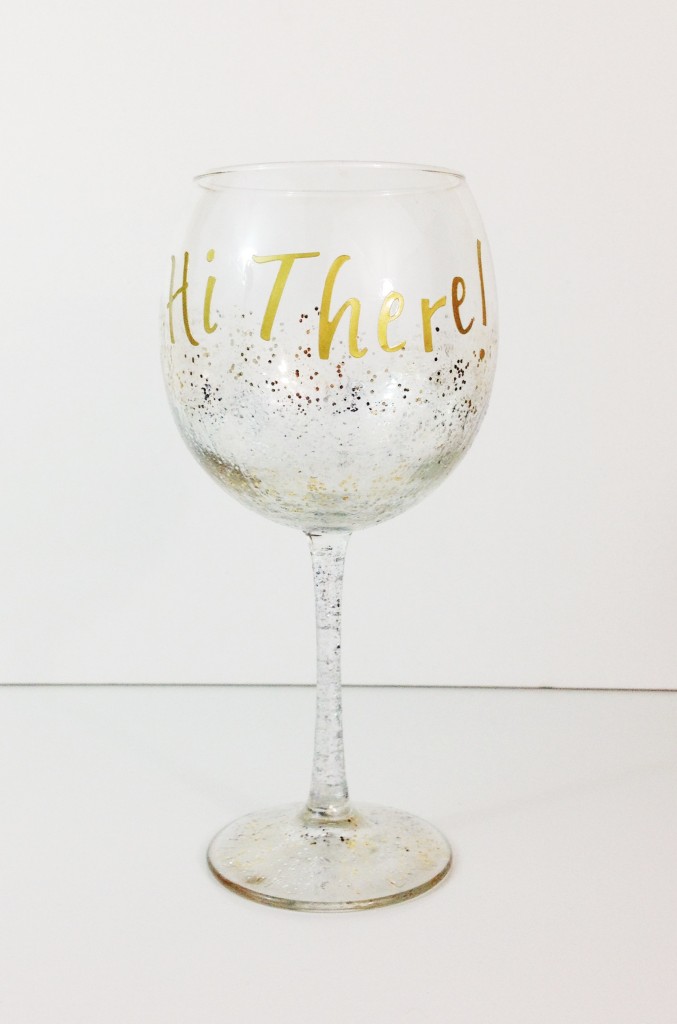 I hope that you're having a great week so far! Today I have a really easy DIY project for you, and there is a good chance you have all of the materials at your house already. When my husband and I got married, we received lots of glassware, and so we have no shortage of wine glasses! I decided to make a couple of fun ones and I think they'll be so cute when my girlfriends come to visit. I kept these ones pretty basic, but now I am itching to get out some stencils, rhinstones, and glitter for my next set (if I make more complex ones I will share them:) ) These make such cute gifts for bachlorette parties, birthdays, sorority events, or for a girls night ! You could also easily change this into a kid-friendly gift by switching to regular glass cups from the dollar store. NOTE: The top picture I made using glitter nail polish and stickers!
WINE GLASS DIY:
What You'll Need: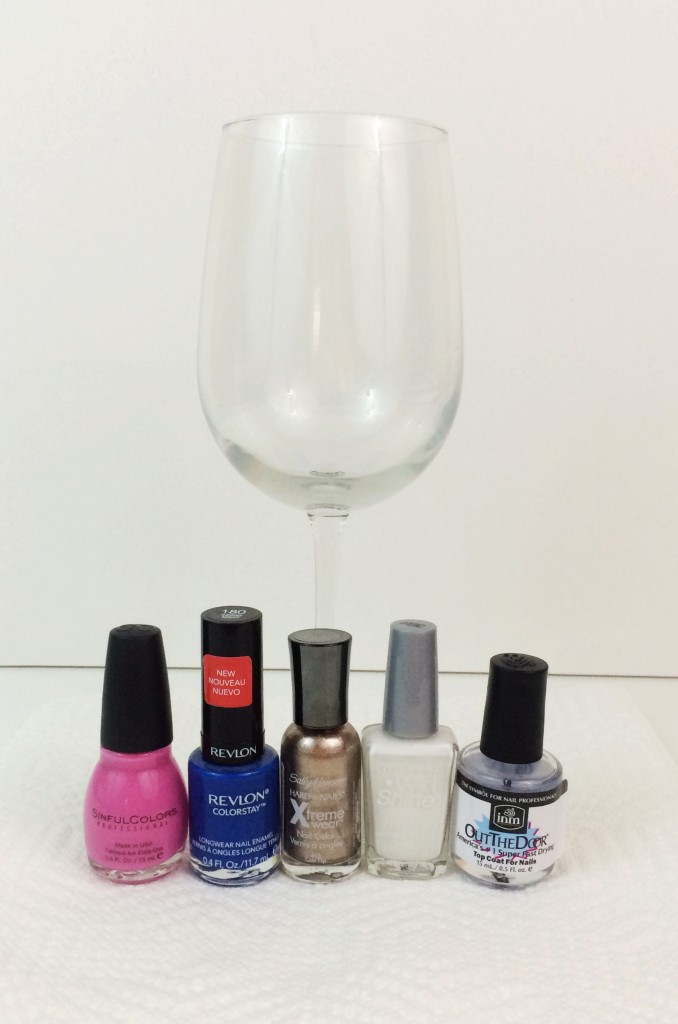 Wine glasses (or other glassware!)
Nail polish in colors of your choice (TIP: if you don't want to use your expensive brands or favorites, pick up a few cheapie polishes! I have a crazy amount of nail polish, so I didn't mind using some from my regular stash)
Clear nail polish top coat
Optional: Stickers
Step 1:
Wash and dry your glasses.
Step 2:
Paint your wine glasses however you choose. Be sure to not do very thick coats because it will cause the polish to run! It is better to go back over it with a second coat to build the color. If you are doing a complicated design, wait a little bit as each part dries. When you have the design how you like it, let it dry completely! Add stickers too if you'd like!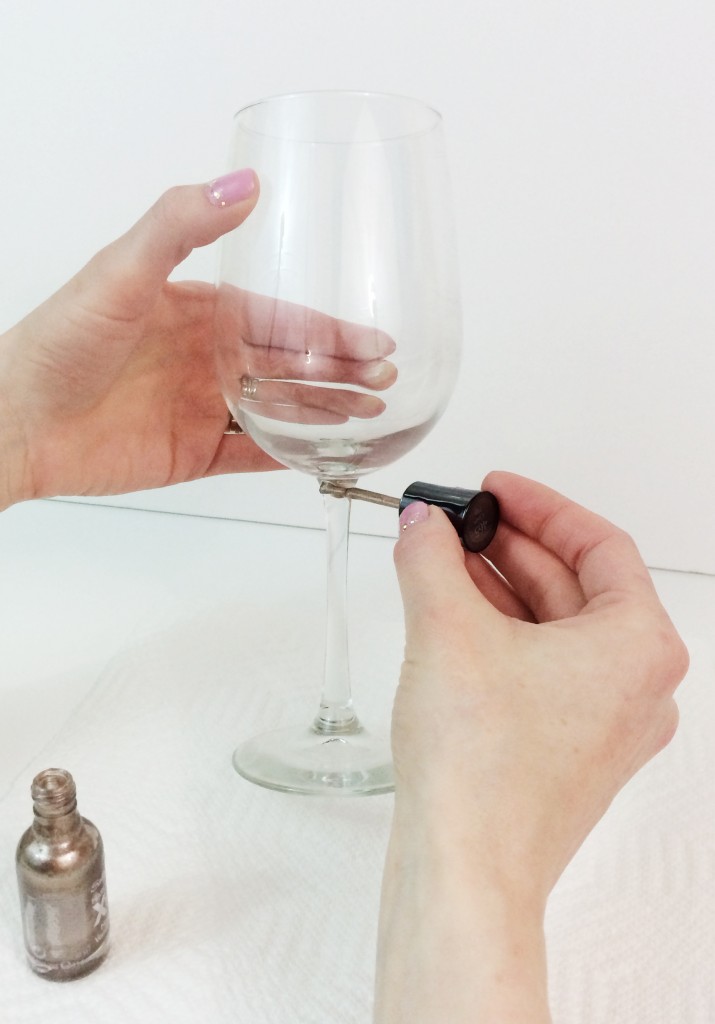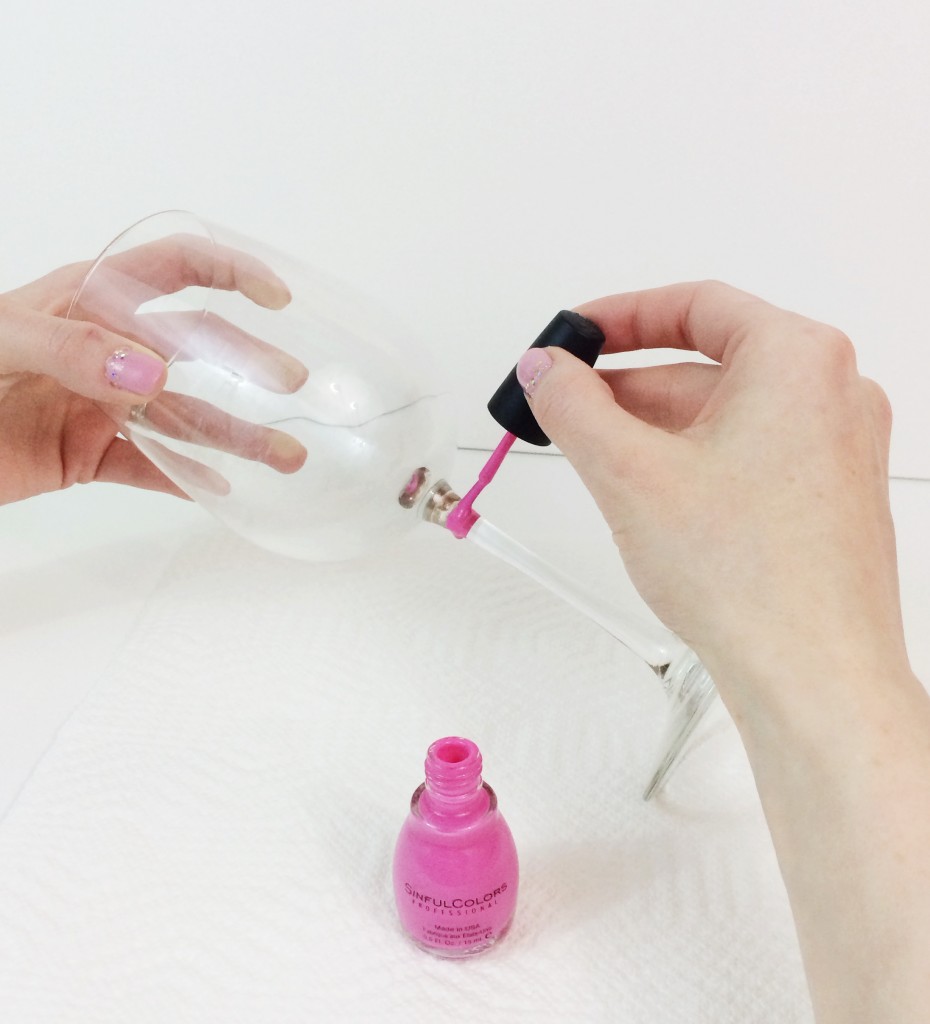 Step 3:
Paint over any part of the glass you painted or put stickers on with a coat of clear nail polish top coat.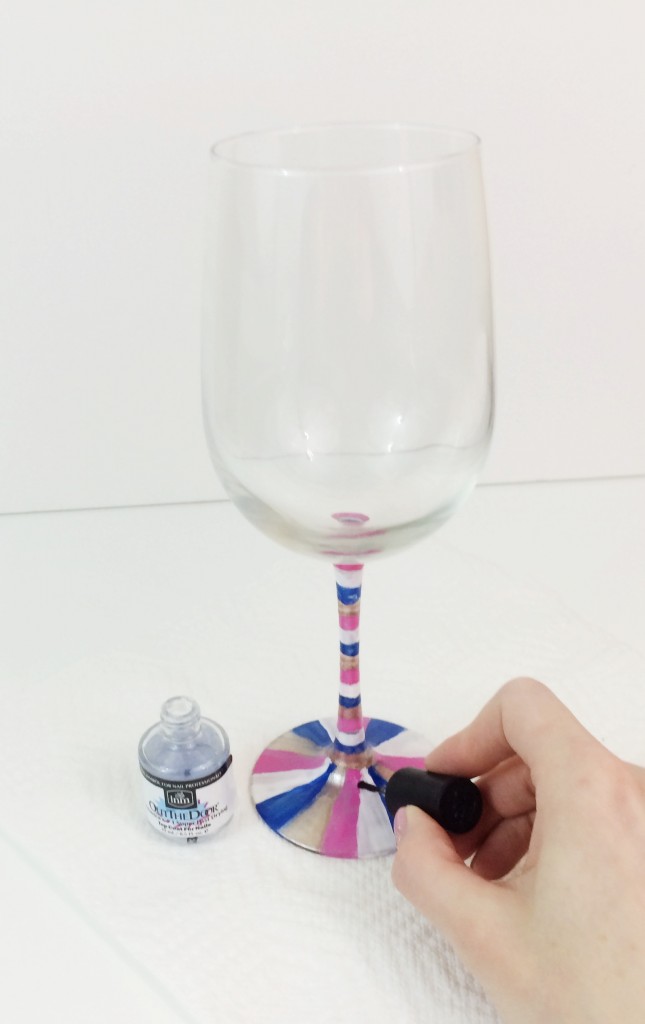 Step 4:
Dry COMPLETELY, and then enjoy a nice glass of wine ; ) NOTE: Be sure to HAND WASH these glasses!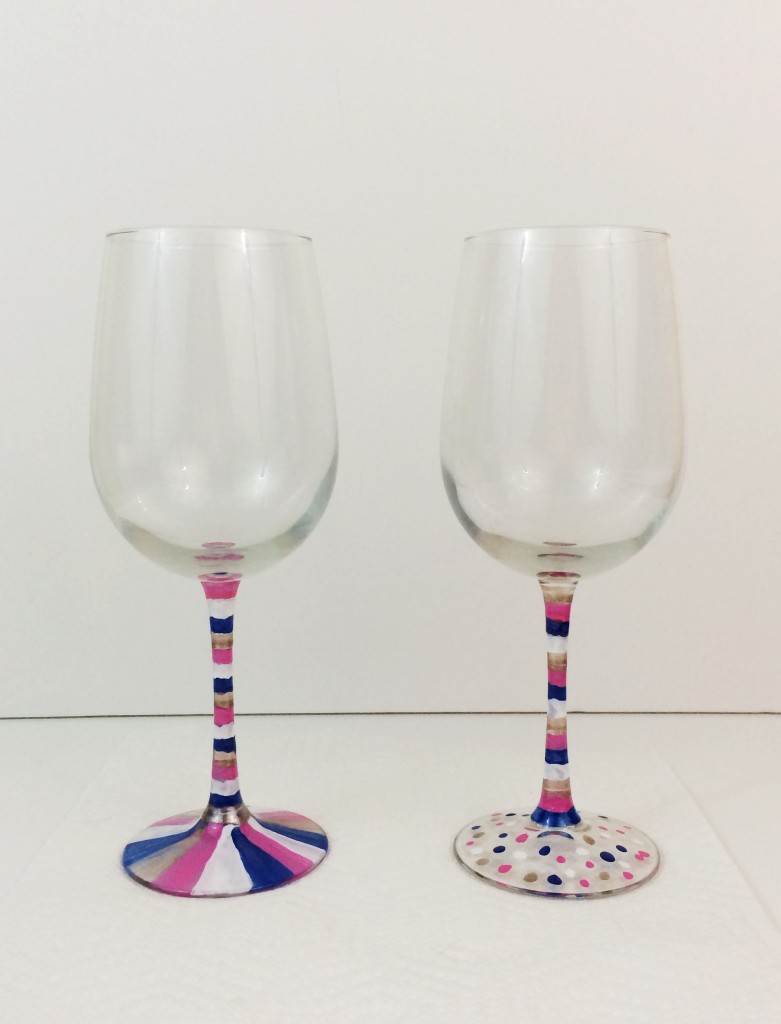 I hope that you enjoyed this tutorial! If you liked it, please pin it onto your Pinterest account by hovering over any of the pictures and clicking the "pin" button. Thank you so much for taking the time to read this! It means so much to me! Don't forget to subscribe (it's easy!!! just enter your email into the subscribe box on the right of this page)! Have a wonderful day!! : )