Hi There! Happy Wednesday!
I thought that there was no better day to throw up my first blog post than on my birthday! Today I turn 27 (eeek!) years old!! I have been wanting to start a blog for a long time now, and after a lot of preparation…it's finally time! This blog wouldn't be possible without the amazing design talents of Aubrey from The Kinch Life Design, fabulous development by Chelsea from Olive & Ivy Design and the constant support from my wonderful hubster, Stephan.
I like consistency, so I want to make my blog as consistent as possible for my lovely readers! For now, the blog will be updated 2-3 times a week on Wednesdays, Fridays, and the occasional Monday.
For my first post, I figured I would start with the basics:
Shower Favorites-drugstore edition
Every title is also a link if you're curious about the product or want to purchase online. I also have created a collection on my luvocracy page with all the items linked and avaliable for purchase.
So, let's get started!
Clear Scalp & Hair Therapy Total Care Nourishing Shampoo
I love this shampoo because it is very moisturizing , especially in the winter months, but doesn't leave my hair feeling weighed down or greasy.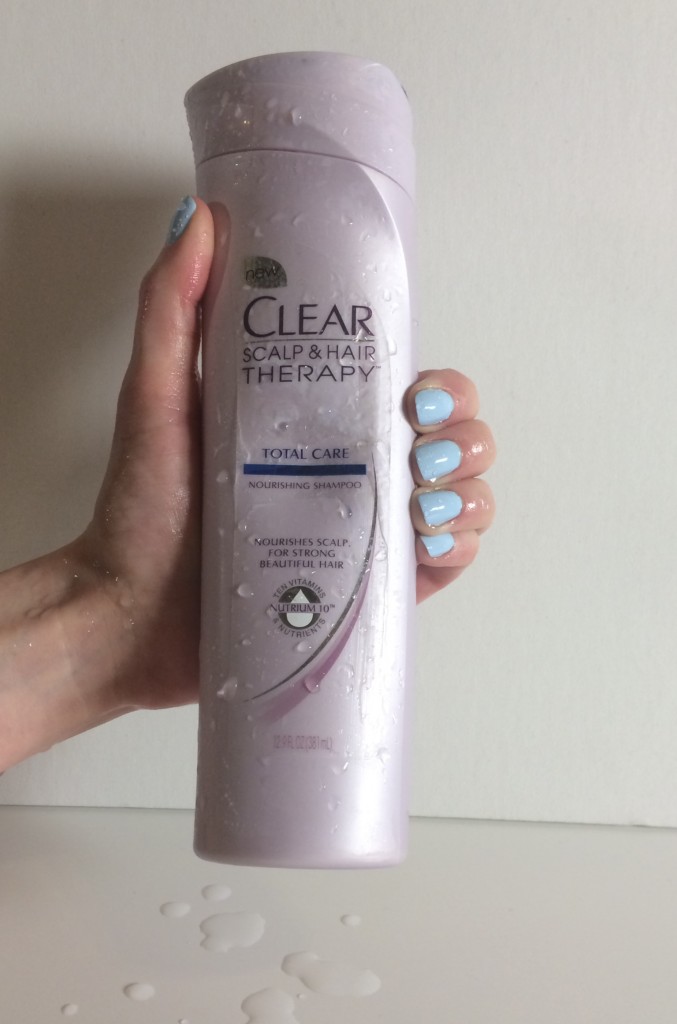 This is such great product! It is a rich, thick conditioner that feels like a little luxury every time you use it! The price point is fabulous and it smells divine. TIP: Store this so that the part where the product comes out is upwards and the writing is upside down…otherwise it tends to leak out a little bit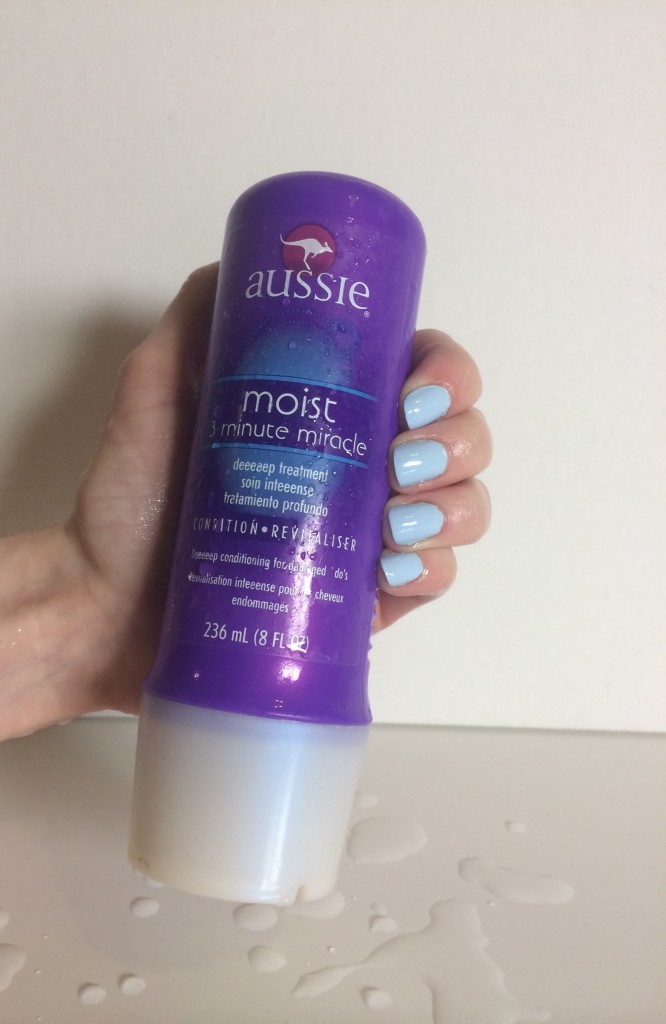 Summer's Eve Cleansing Wash for sensitive skin (Island Splash)
I just found this product a few months ago but it became a favorite quickly! It is so important to use a gentle soap for your lady bits and this is made just for down there. If you've been using your regular soap or body wash this would be well worth a try! They have an unscented version but my favorite so far is Island Splash…it's super yummy smelling and lasts forever because you only need the littlest dab.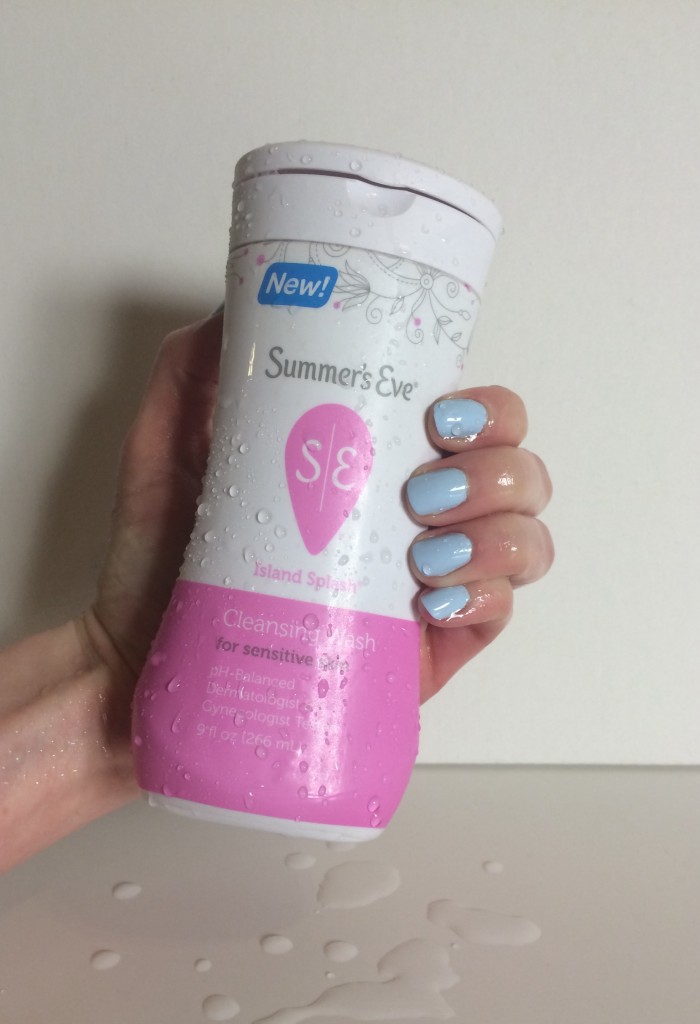 Caress Evenly Gorgeous Exfoliating Body Wash (Burnt Brown Sugar and Karite Butter)
This body wash feels and smells like a high end product. I love the light exfoliating for every day use and the smell is such a treat to make every shower feel a little fancy.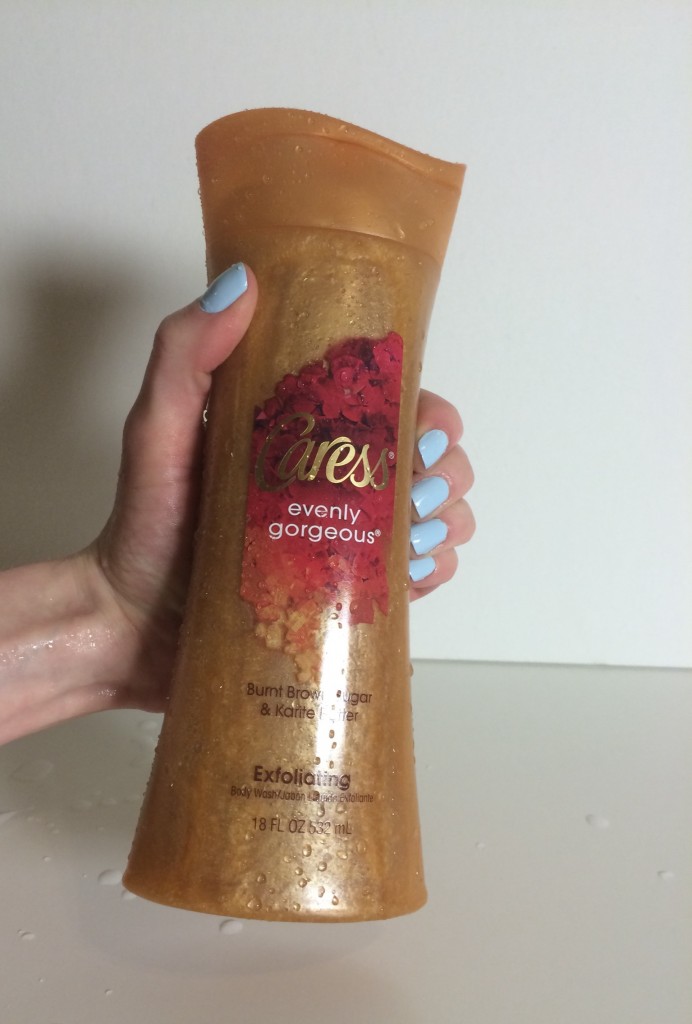 I have been using a Venus razor for at least 10 years! It is my absolute favorite for a close, smooth shave. I love the Breeze blade refills because they have a soap bar around the blade, sometimes I use it with shaving cream and other times I use it alone. I love having the option to skip shaving cream, especially when I'm just taking a quick shower or on a trip.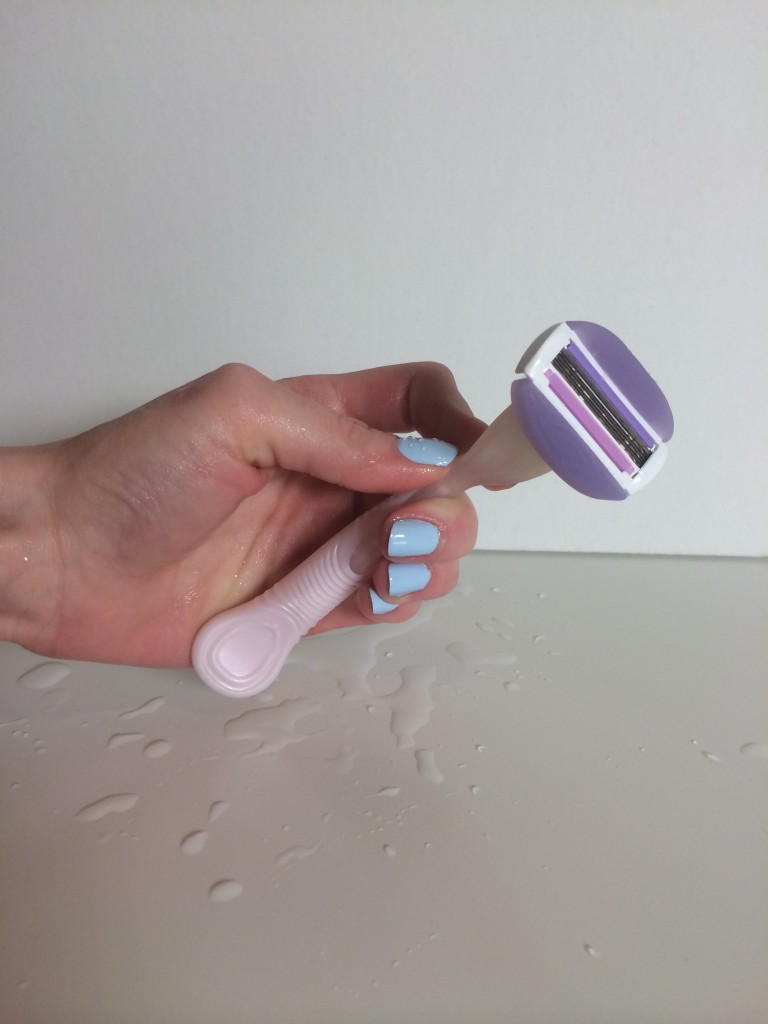 Skintimate Signature Scents Shave Gel Raspberry Rain
I have been using this since I began shaving my legs…it's my absolute favorite & I always go back to this scent. I don't use it every time I shave, but whenever I want the smoothest, softest shave, this is my go-to.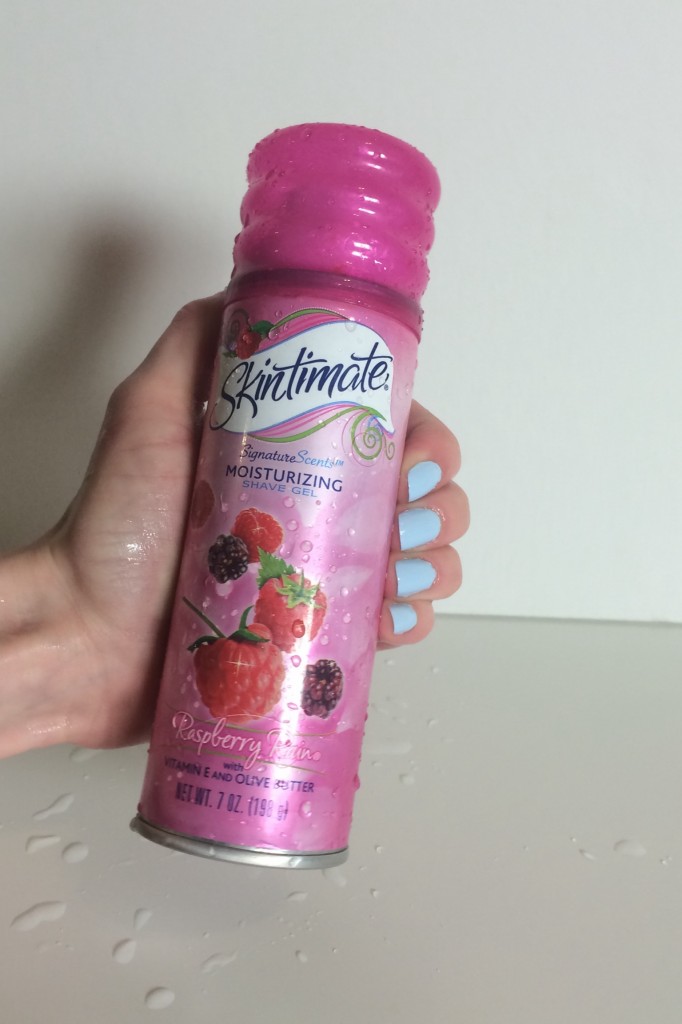 Clean & Clear Morning Burst Detoxifying Facial Cleanser With Oxygen-Infused Formula
I bounce around with face washes…I have one favorite high-end cleanser, but as far as drug store choices…I'm all over the board looking for the perfect one! Right now, my pick is this one by Clean & Clear because it leaves my face feeling very clean. It says it wakes you up…now I don't know about that, but it is an invigorating, clean feeling that I love. It isn't packed with the exfoliating beads, so I find that it is a light exfoliation. I use it sometimes on my Clarisonic, but typically I just use my hands because the exfoliating beads do the trick.  TIP: I always wash my face LAST thing in the shower so that any body wash or shampoo or whatever isn't leaving a yucky residue on my face!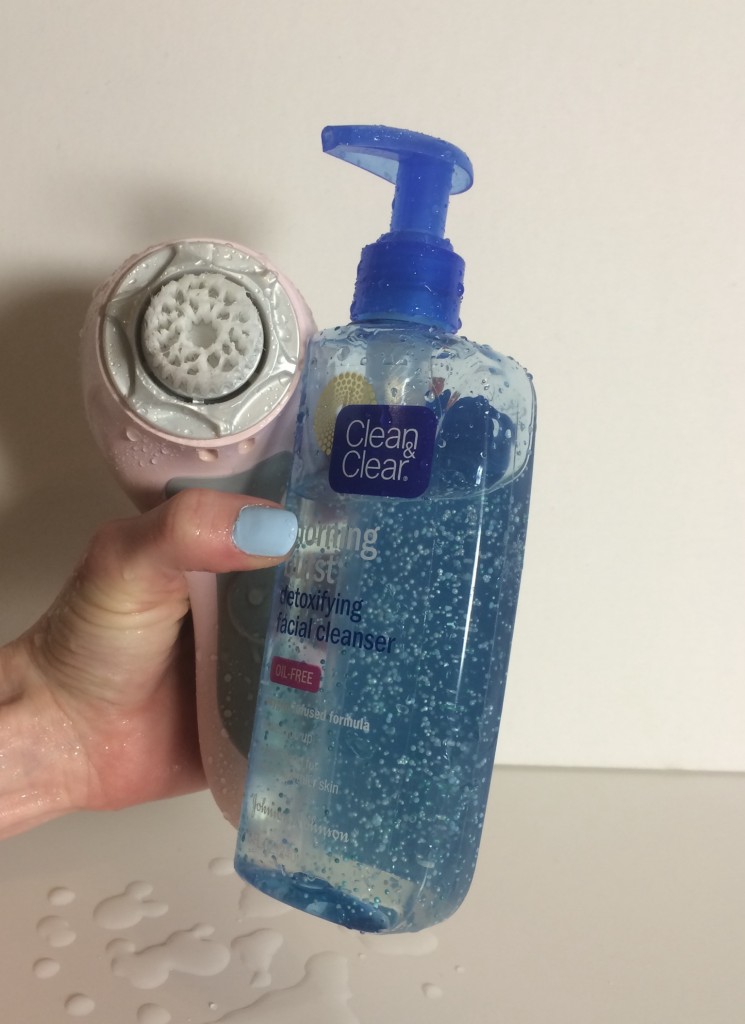 I always try to switch my bath sponge out frequently to keep things clean and I always opt for a bright, girly color! I love the feeling of a new bath sponge, just like a new toothbrush.
Reusable Shower Cap (*similar)
For a long time I was a "wash my hair every day" kinda girl…but it isn't very good for your hair! So I slowly worked my way up to every other day and occasionally I'll even skip 2 days of hair washing. Having a cute shower cap is essential for being able to shower without washing your hair, but also very helpful for hair treatments or for use with rollers.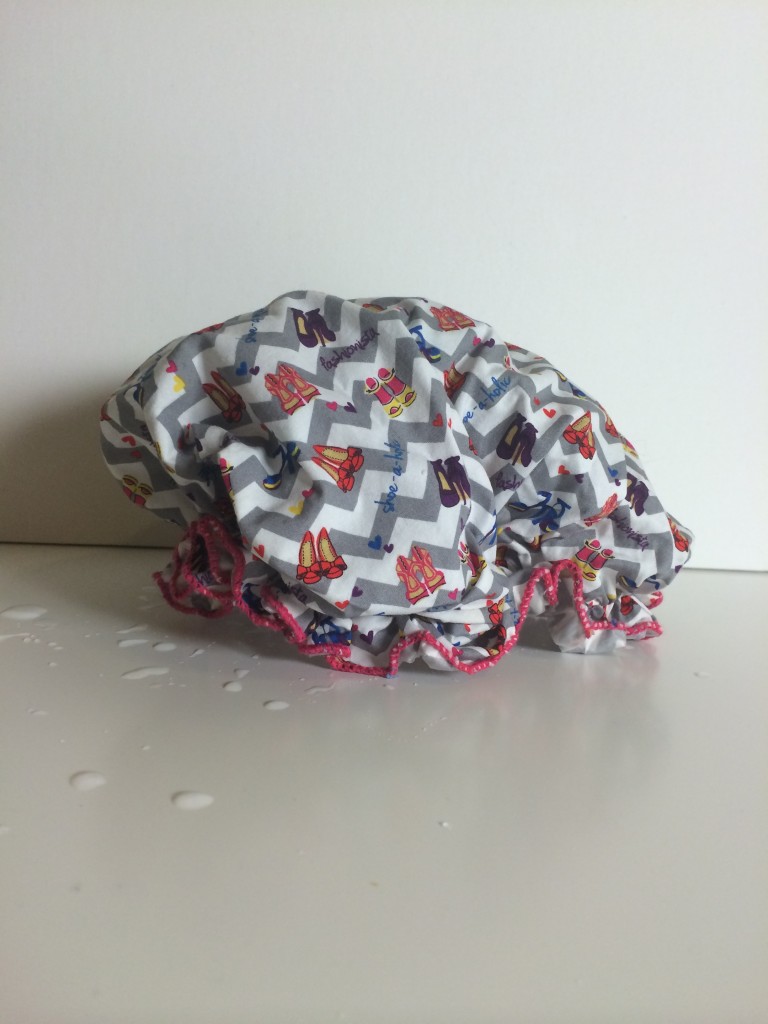 What are your favorite showering essentials from the drugstore? Tweet me, Facebook me, find me on Instagam, or leave me a comment (by clicking by the title of this post) to let me know! And if you've enjoyed this post, please subscribe!