Hi there! Happy Monday!
Are you ready to tackle the week? I have been feeling the mid winter slump lately, and have been trying to have perk myself up by treating myself to some new masks. I have noticed sleeping masks (masks that are meant to worn overnight) popping up all over and decided to give a few a try. Today I want to share my thoughts on one from one of my favorite lines, Yes To Tomatoes.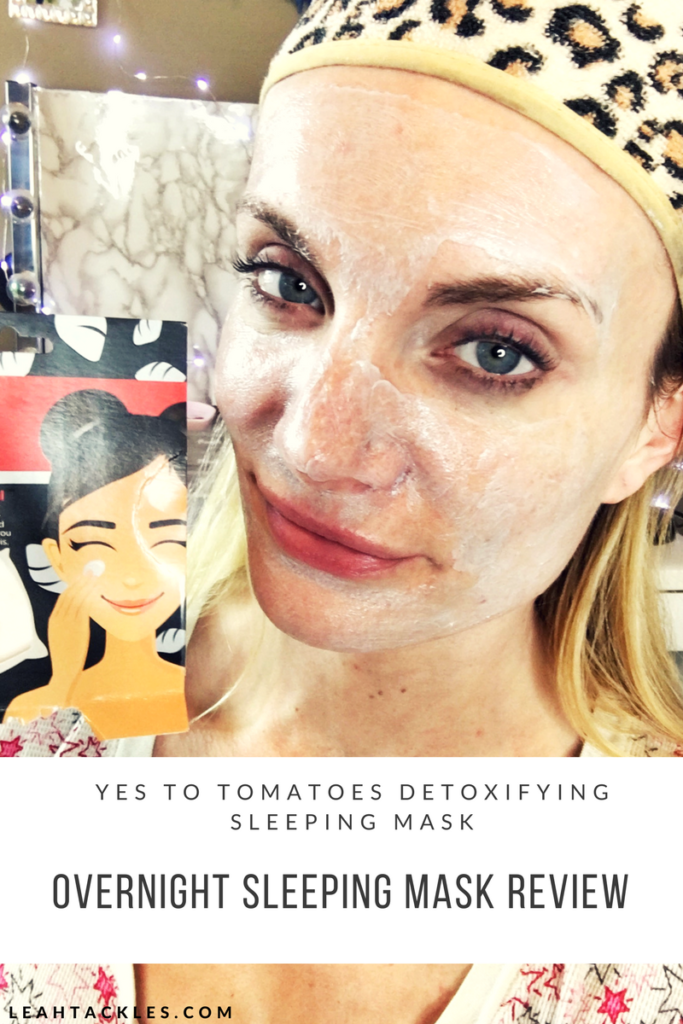 My Thoughts
I love masking, and the Yes To Tomatoes Clear Skin Daily Balancing Moisturizer is one of my go-to favorites, so I decided to try out the Yes To Tomatoes Detoxifying Charcoal Sleeping Mask. I applied the mask with my fingers to freshly cleansed skin. I decided to apply this mask with my fingers because the directions said that you could massage it into the skin before catching those Z's while it does its magic. I did use the entire packet, as it is advertised as a single use mask, but I think next time I would have plenty to get two uses out of it. The mask did absorb into the skin, after a bit of time (I did apply quite heavily) and did not transfer onto my pillow. I rinsed the mask off the next morning, and my skin felt very soft just like it does after uses other face masks. My skin did appear less red, and I will definitely be using it again.
*Note: Follow me on my Beauty Instagram to see my beauty video! xx
Shop
Have you tried any sleeping masks? What is your favorite single use mask right now? I would love for you to share in the comments : ) Thank you, as always, for reading! xx
Watch My Latest YouTube Video