Hi there! Happy Monday!
I hope that you had a fantastic weekend and enjoyed S̶u̶p̶e̶r̶ ̶B̶o̶w̶l̶ ̶L̶I̶I̶   the Justin Timberlake concert last night if you watched! Did you have a favorite commercial? I am a total ad nerd, and loved the NFL Dirty Dancing lift and I thought the Amazon Alexa one was hilarious.
A couple weeks ago I shared my initial thoughts in my Tony Moly Foot Peeling Shoes Review and today I wanted to share my final thoughts.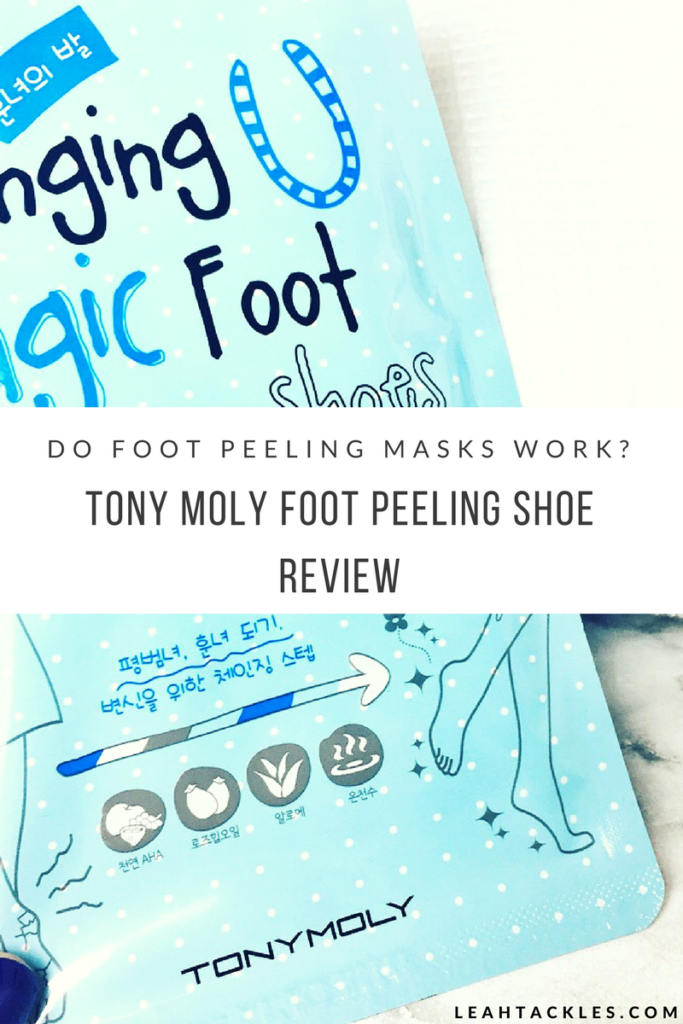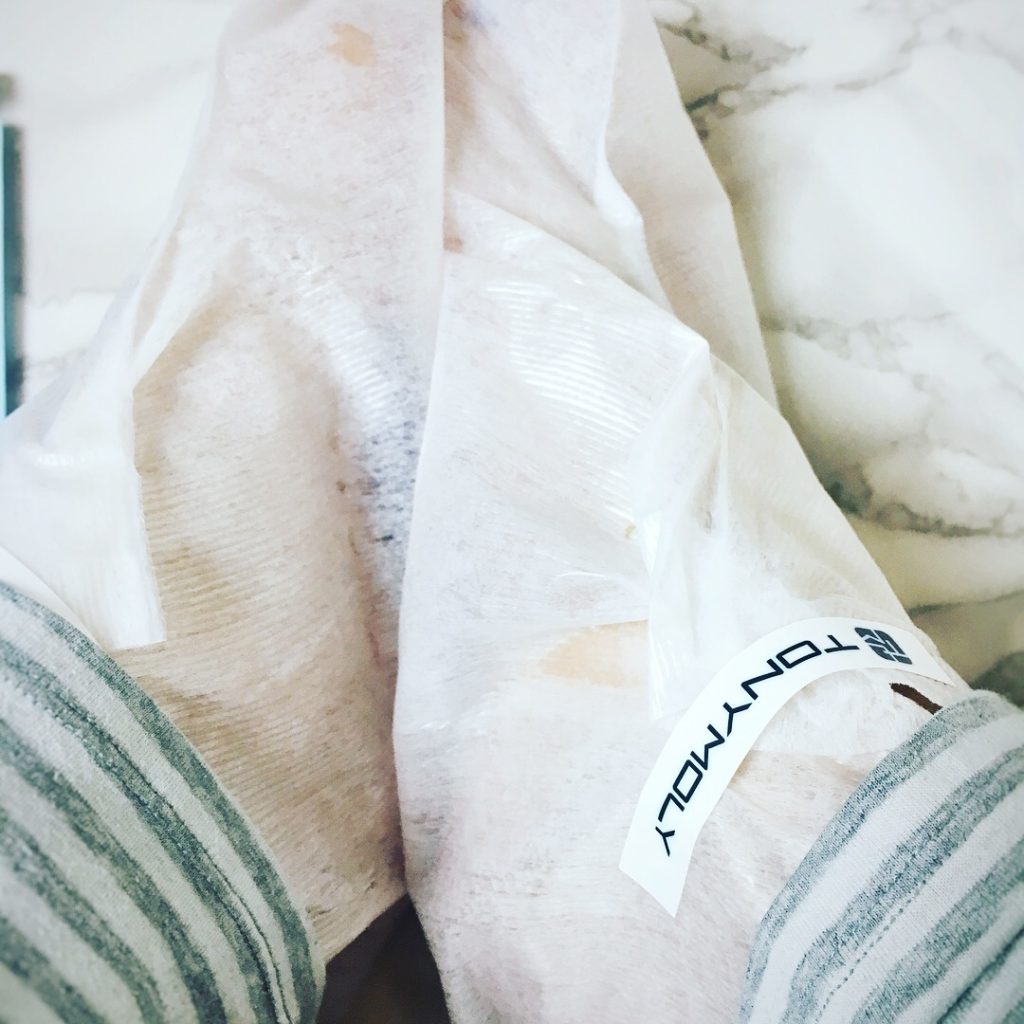 Did My Feet Peel?
YES! It was taking awhile for anything to happen beyond the initial super-soft feel, but around day five I was in the shower and felt something on the bottom of my foot…I looked and it was SHEETS of skin coming off my feet! It didn't hurt at all. I had peeling for another day or so following the shower peel, and I tried hard to follow the instructions of not pulling at the peeling areas (not easy).
Final Thoughts
I definitely enjoyed my results and will continue to do these from time to time. I think that to maintain the results you would have to do them quite frequently, and I wouldn't want my feet to be peeling all of the time. I did notice that the areas of the feet that area natural more rough, like the heel and the side of the big toe, didn't peel which was a little disappointing but I bet if I had taken a pumice to them in the shower they would have softened right up. I think the Tony Moly Foot Peeling Shoes Mask would be fun to do before an occasion or vacation, but you would have to try to time it right.
Shop Tony Moly Foot Peeling Shoes 
Have you tried these? What did you think? I would love to hear of other foot masks that you have tried in the comments! Thank you for reading : ) xx
Watch My Latest YouTube Video