Hi there! Happy Wednesday!
Thank you for spending some time to read my blog! If you're ever watched My YouTube Product Empties, you know I am a dry shampoo addict! I use dry shampoo nearly every day, but to be more specific, I  more often use it at *night*…if you want to know why, keep reading!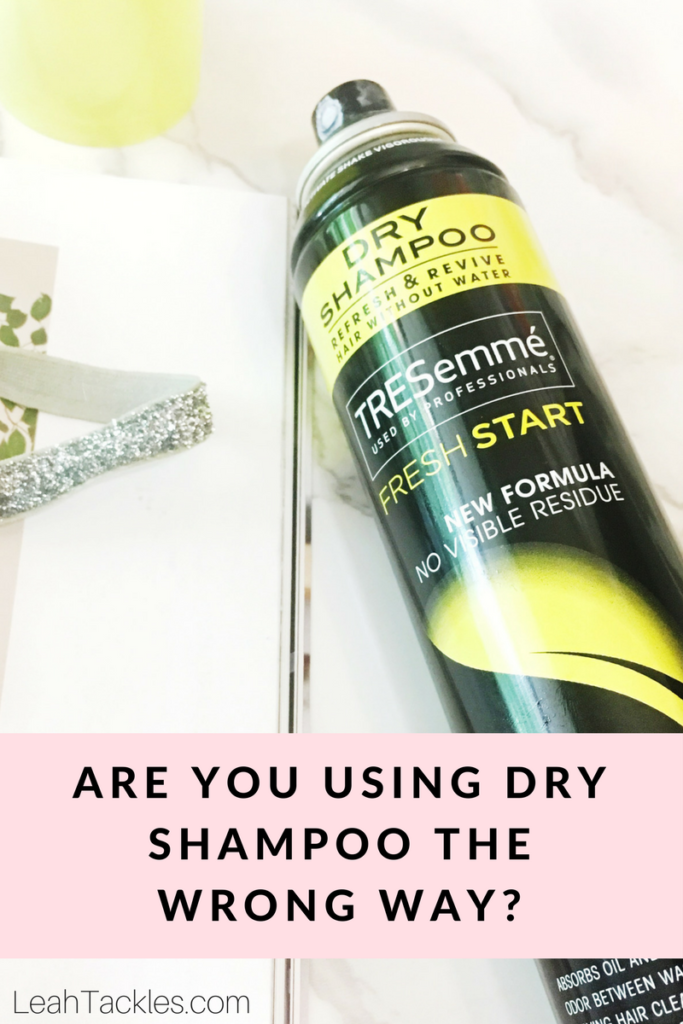 When To Use Dry Shampoo
Dry shampoo must be used only when your hair is completely dry. Dry shampoo absorbs the oil produced by your scalp, and it cannot do that if your hair is wet.  The best time to use dry shampoo is before bedtime because it will absorb the oil in your hair while you are sleeping. Using your hair in the morning is fine, but not as effective. You can also use dry shampoo to add texture and volume to your scalp! I like to add a little dry shampoo when my hair is very clean and slippery when drying to curl it to give it a little extra body.
My Routine
I shower every night but only wash my hair every other day, or every couple of days, so on days when I do not wash it I wear a shower cap (this one works great for long hair) and then apply this dry shampoo to the roots. If it has been a couple of days since my last shampoo, I go really heavy to the point where my hair looks like it is gray at the roots, because I do tend to get oily on my scalp. I will touch up with dry shampoo in the morning, but typically use it at night before bed.  Be sure to not miss the nape of you neck!
Shop
Are you a dry shampoo addict like me? Were you using dry shampoo the right way? Will you start using it at night now? Let me know! xx