Hi there! Happy Monday!
I hope that you are having a great week! A few months ago I did my first review of Nadine West, a clothing subscription box. A few weeks ago Nadine West reached out to me again and sent me this box for my consideration for review but I was not paid to write this post and as always all opinions are my own.
What is Nadine West?
NadineWest.com is a company that sends you an outfit to try on and you keep only what you love. The outfit is a surprise, but you take a style quiz and the stylists get to know your style more each month. The outfits are affordable with pieces costing about $10-$30 each, which is very affordable compared to other similar services.
How Does It Work?
On the Nadine West website, you take the style quiz so that the stylist can get to know what you are looking for in an outfit. You will receive a pink package in the mail with your personalized outfit. Try on the outfit and keep what you love and send back what you don't.
My Thoughts
The style quiz was super easy to do, which was great because I wanted something that didn't take too much time but I was still able to make notes to make sure the stylist knew my preferences. I really loved the surprise aspect of this, and it was like opening up a girly gift from a really stylish friend. I cannot stand having to return things, it is such a bummer, but I LOVE the way this company does it because your outfit comes with return shipping.
Discount Code
Use the referral code "Nadine" on NadineWest.com (not an affiliate code for me, just sharing the one they currently have on their website) to waive your shipping fee which means you'll get your outfit in the mail without paying anything!
My Outfit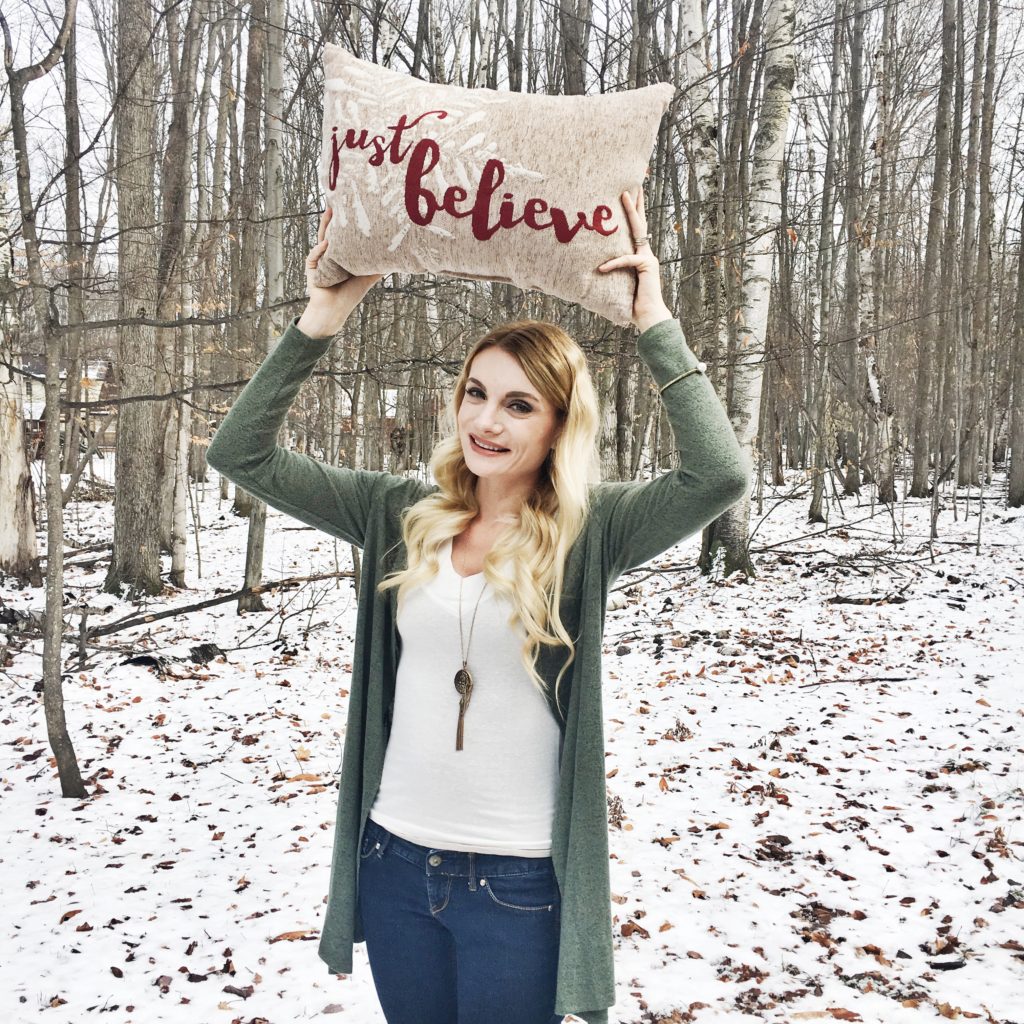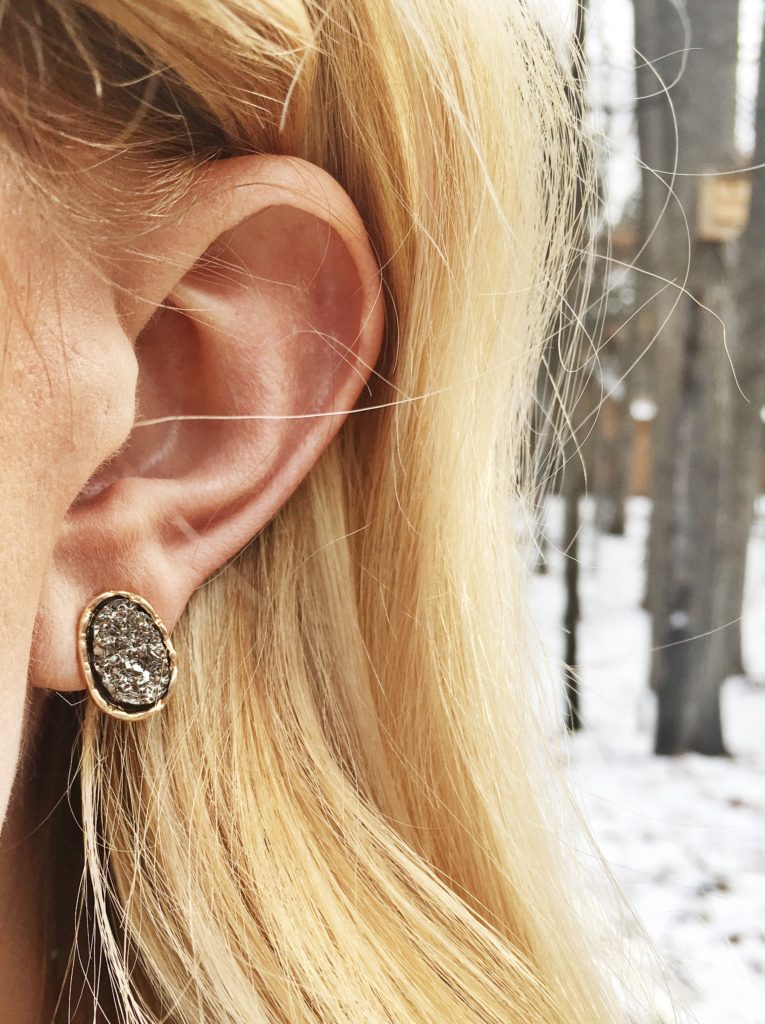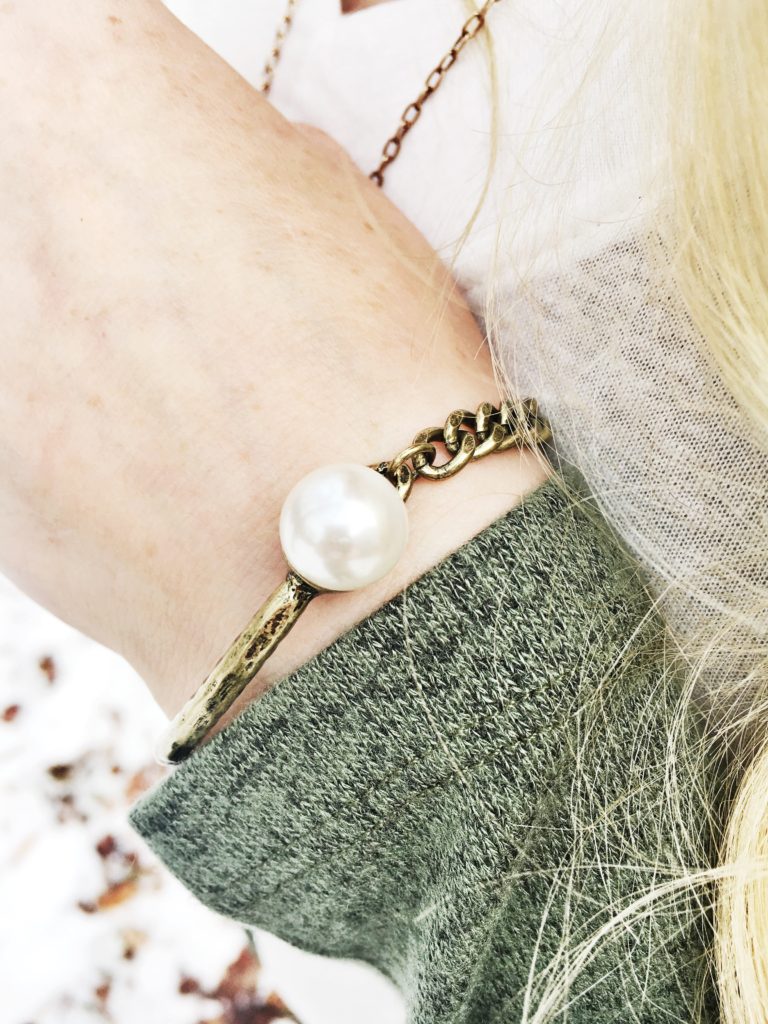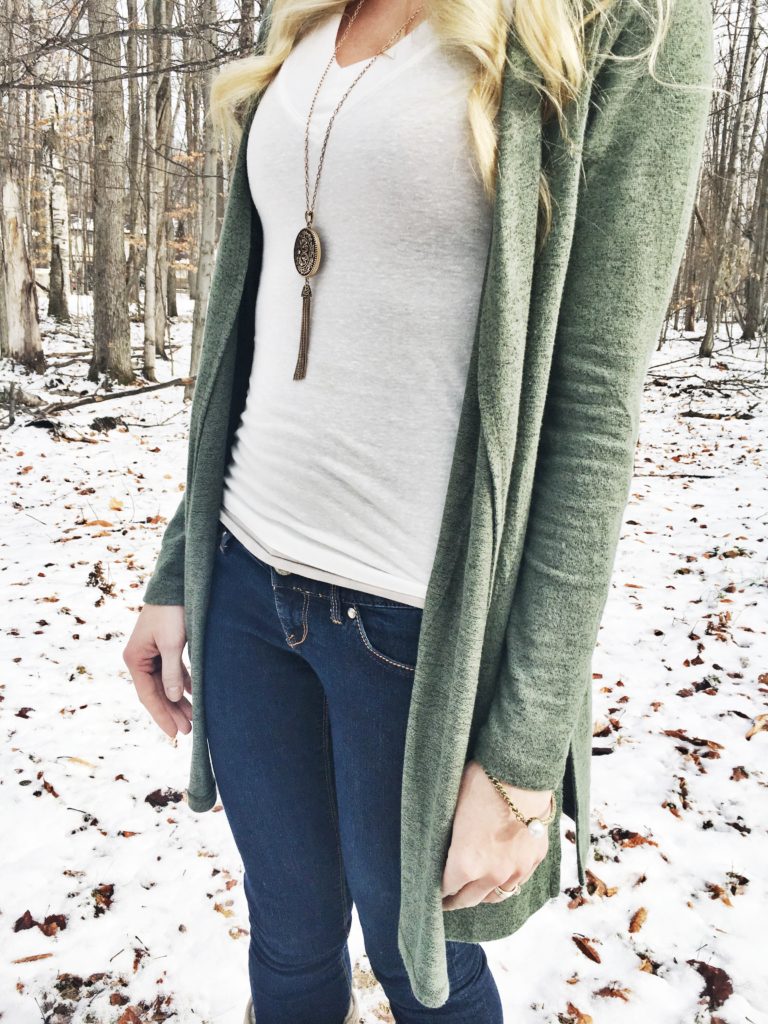 Did I Keep It?
YES! I absolutely LOVE the sweater, that is right up my alley and one of my favorite colors to wear. I also really love the stud earrings, they're stunning on and didn't seem to irritate my ears when I wore them most of Thanksgiving day. I also really love the bracelet, it is so unique and looks gorgeous stacked with my favorite watch of the moment. The necklace isn't something I would have picked, and I probably won't wear it often, but I did think it looked pretty with the long sweater. Funny enough, the necklace is my daughters favorite thing out of the whole outfit and has already borrowed it : ) The white shirt I considered returning, it is VERY small and fitted, so while it looked nice on I felt like I was having to tug it down/hold it in at first until I got used to the fit.
Have you tried any fashion boxes like this? Have you tried Nadine West? I would love to hear your thoughts in the comments!
Watch My Latest YouTube Video