Hi there! Happy Monday! And Happy Labor Day!
I am such a huge fan of dry shampoo that I am constantly on the hunt for my *perfect* dry shampoo. I recently did a post on the L'Oreal Extraordinary Clay Dry Shampoo and also my Are You Using Dry Shampoo the Wrong Way? post.
I recently joined Influenster and was sent a complimentary VoxBox with the new Bumble and Bumble Prêt-a-Powder Trés Invisible Dry Shampoo for review purposes.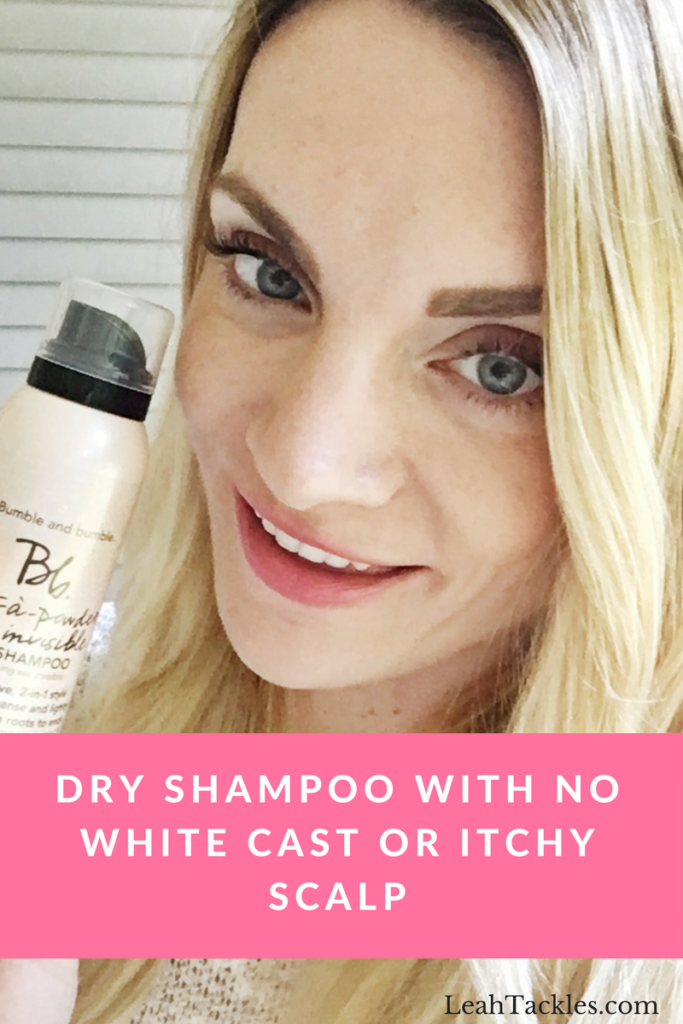 What It Claims
This dry shampoo is UV protective, 2-in-1 style extender that says it will cleanse and volumize the hair from root to ends for normal to oily hair.
My Thoughts
I am noticing a "clay" trend with dry shampoos, anyone else? But, so far I have loved both that I have tried! I LOVE that this is UV protective because I try to be very careful in the sun, especially with my blonde color treated hair because I don't want to dry it out. I love that I can spray this (and some days I spray quite a lot…) without having any white cast. When I spray this it initially looks a bit wet if I spray a lot in one spot, but quickly drys and absorbs the oil leaving no trace of wetness or residue. This doesn't make my scalp feel itchy or like I have product in it, which I really love. This has a great slightly floral scent that is a little strong when first sprayed, but not so much that I find it bothersome.
My Routine
I use my dry shampoo routine that I posted about here.
Have you tried this shampoo? Have you tried Influenster? Let me know in the comments! Have a fabulous day! xx
Watch My Latest YouTube Video