Hi there! Happy Wednesday!
It's hump day already, yay! I hope that if you're here in the U.S.A, that you had a wonderful and safe Fourth of July.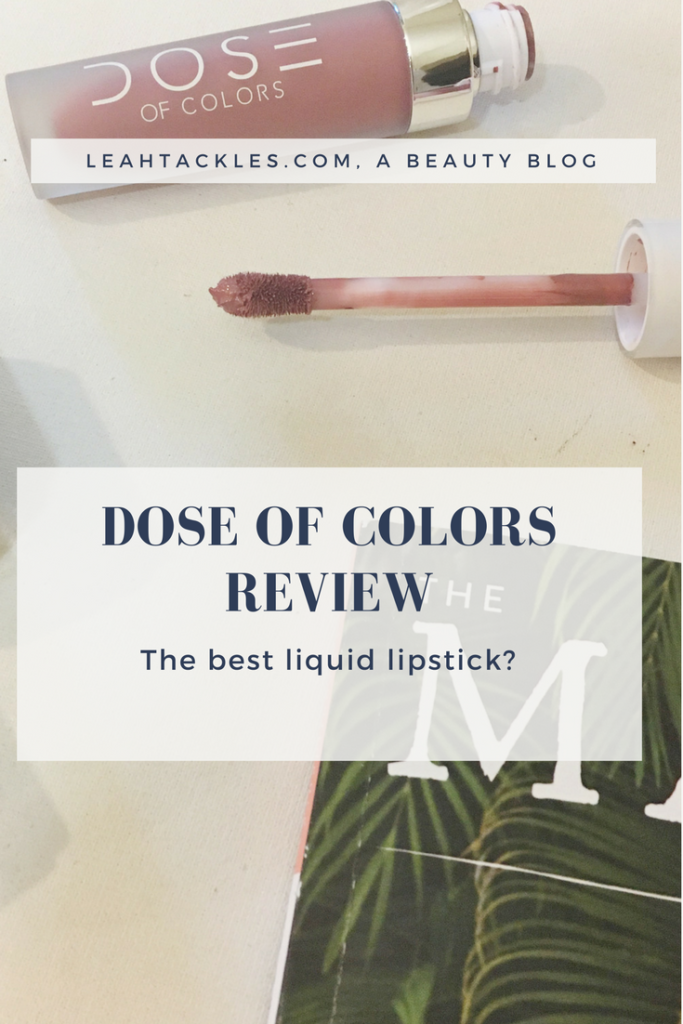 I LOVE liquid lipstick, and have tried a *lot* of them. I had heard really great things from fellow bloggers, my YouTube friends, and "real-life" friends about Dose of Colors liquid lipsticks, but because they weren't widely available at mass retailers I typically shop at, I hadn't taken the plunge to order them. Now, however, they're available at Ulta.com, so I ordered my first one to try out…and as you may have guessed by the spoiler alert title of this post, I am OBSESSED.
About the Brand
In May of 2013 Dose of Colors was launched by freelance makeup artist Anna Petrosian. Dose of Colors is cruelty-free company (that means they don't test on animals) and is also vegan. The liquid lipsticks are also gluten free and paraben free.
Shade Range and Cost
This liquid lipstick cost $18 which is comparable to other high-end liquid lipsticks. There are 25 shades in the range, and I picked up the color "Stone" which is a pinky-nude, a go to for me on a daily basis.
First Impressions and Packaging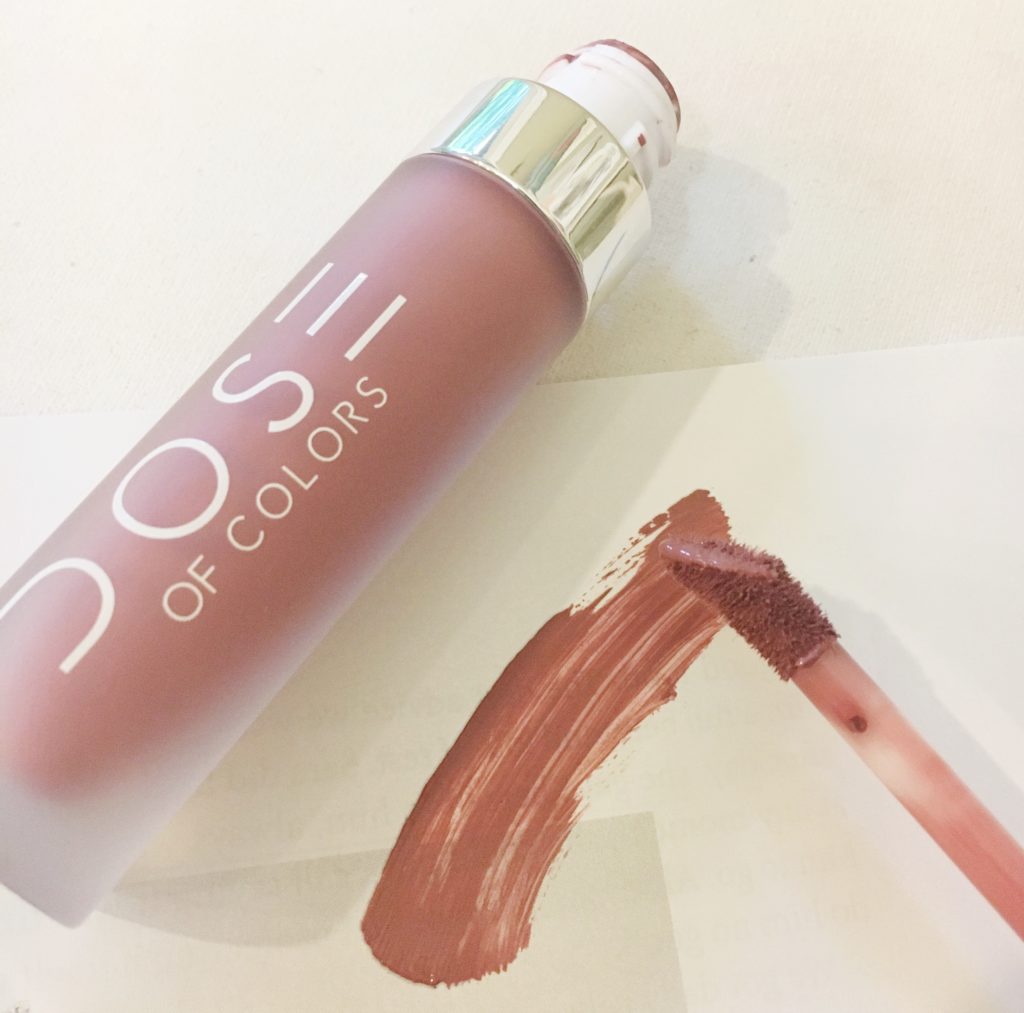 The liquid lipstick is in a frosted bottle with the color of the lipstick showing through. The bottle is the same size and shape as a Jeffree Star Cosmetics liquid lipstick if you are familiar with those, just about half an inch longer than a regular tube of lipstick. The applicator is awesome, it fits onto the lips perfectly and I like how it's easy to stay on the lips.
Wear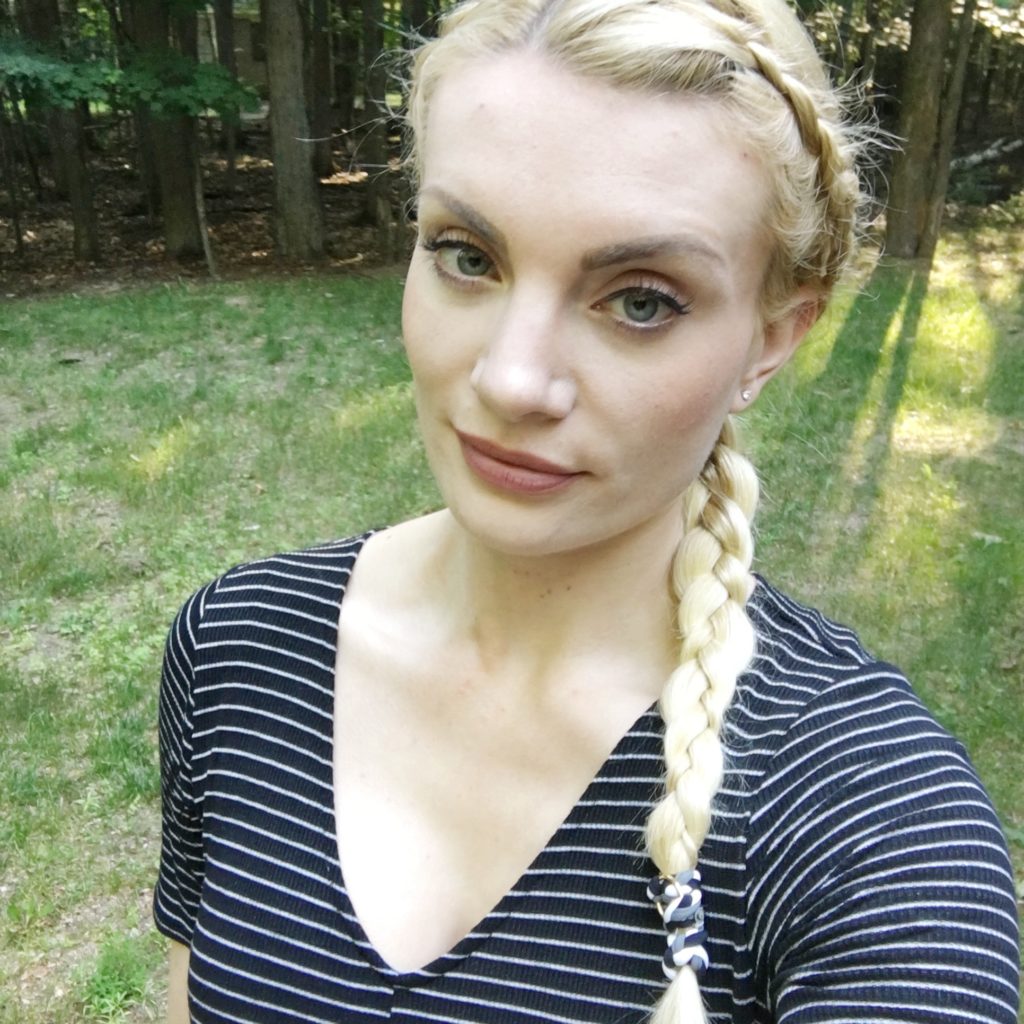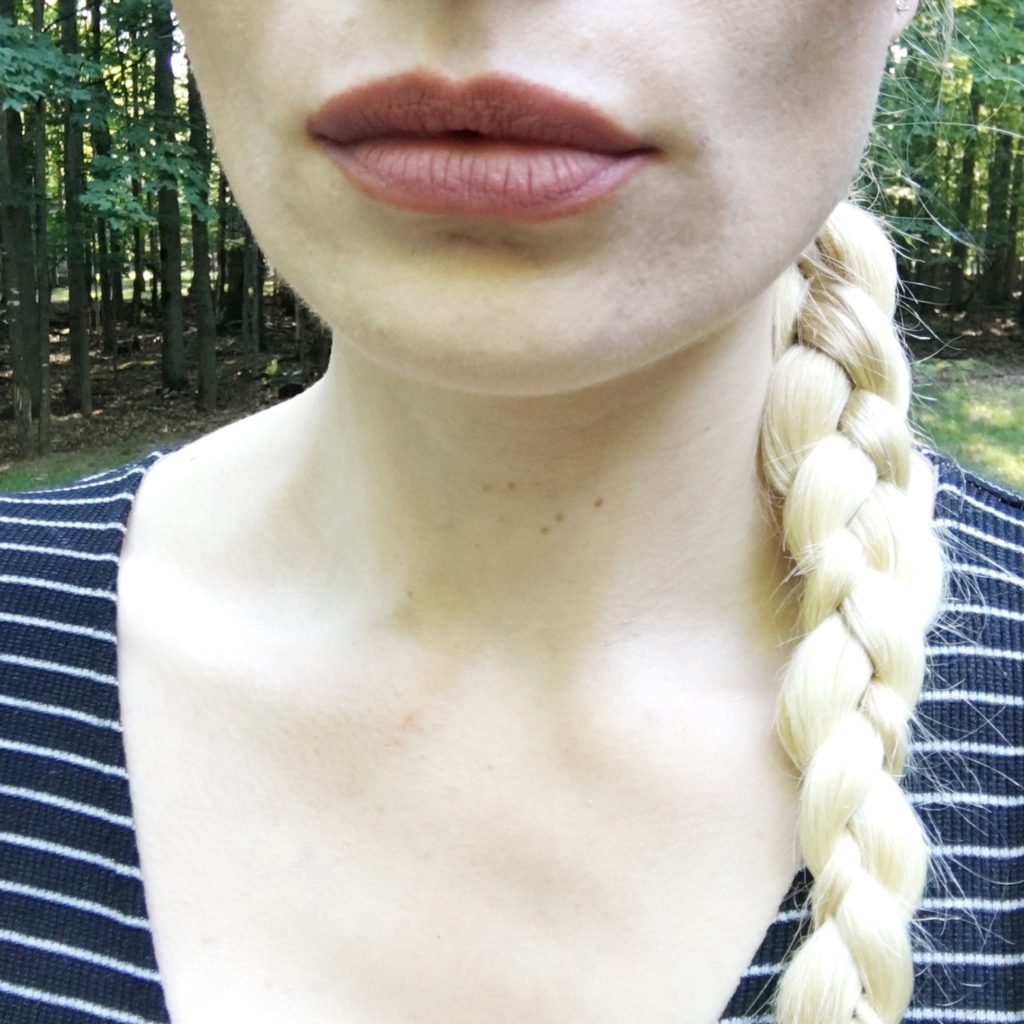 This lipstick feels incredible on the lips! The website states a velvet matte finish, which I do agree is accurate. It is matte, but it doesn't dry down completely, which I liked because it didn't settle into every single line on my lips, or looked dry and cracked. I was able to wear this lipstick for an entire day without touching up! My preference is still to touch up midday, especially if I've eating salad because salad dressing or other oily foods can breakdown even the best liquid lipsticks, but I love that I can put this on and not think about it or worry about touching up.
My Routine
I use a little EOS lip balm, line my lips with a lip liner, and then apply one coat of my Dose of Color liquid lipstick. I love that this lipstick gives me full opacity in one coat, because I do not like having to layer on liquid lipsticks because I find that always makes my lips appear and feel very dry. I re-apply midday and then remove when I take off all of my makeup for my night routine.
Final Thoughts
I hope that Ulta.com gets a high volume of sales so that they begin testing Dose of Color in stores! I cannot wait to pick up more of these, and it has sky-rocketed to the top of my liquid lipstick favorites list in just a couple of weeks.
Shop
You can now shop some of the Dose of Colors collection at Ulta.com or you can view the entire collection at DoseofColors.com 
Have you tried these lipsticks? Let me know! Thank you for reading, and please subscribe!