Hi there! Happy Monday!
A few weeks ago, I hit the big 3-0, and in anticipation of that milestone birthday I started researching a lot of skincare. I did two large skincare hauls (videos included at the bottom of this post) and since then have been testing out a lot of products. One of my favorite discoveries that I think everyone should know about is The Double Cleanse: The double cleanse is a Korean beauty technique that starts out with an oil based cleanser followed  by a foaming cleanser because you need two different formulas to completely and effectively cleanse your face.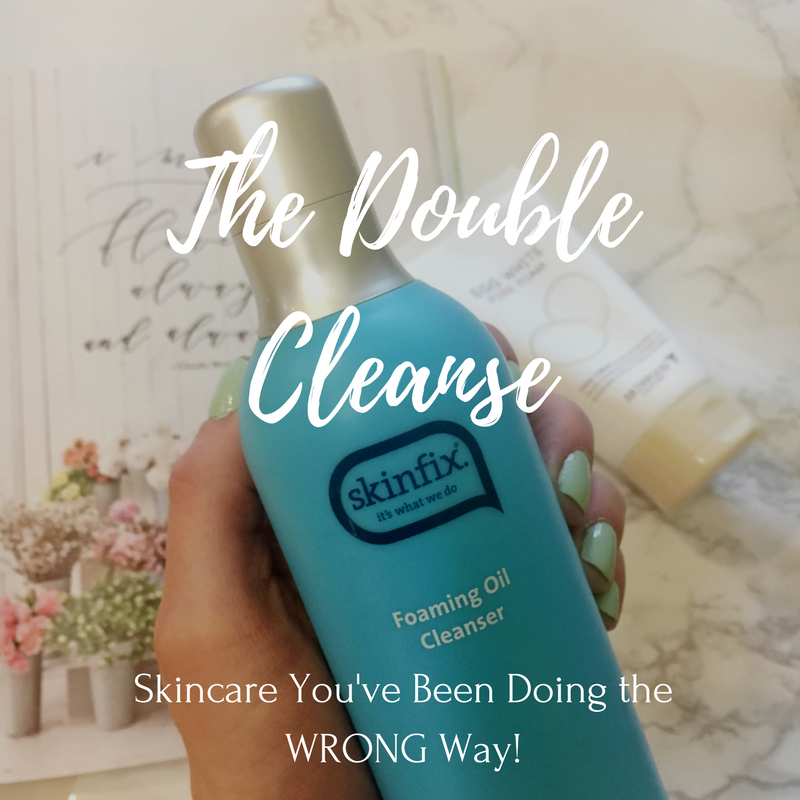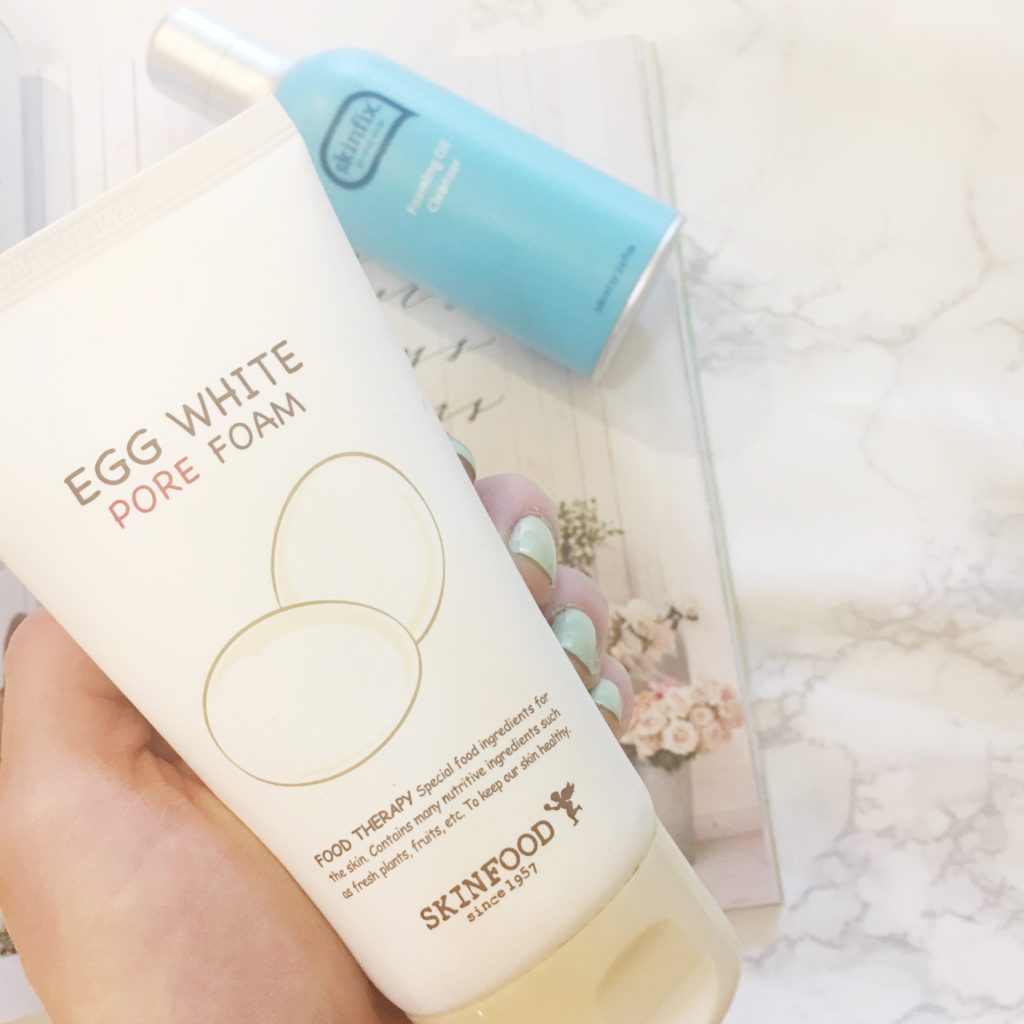 What Does Oil Based Cleansing Do?
Gently draws out oil-based debris like makeup, S.P.F, and other pollutants.
Why Can't I Just Use One Cleanser?
Water-based cleansers aren't capable of removing oil-based debris because oil and water do not mix.
You are not doing any favors to your skin by not properly removing your makeup and oil-based debris on your skin, and this can cause breakouts. And when you only harsh cleansers they will strip your face of natural oils, and your skin will try to over compensate being dry (yes, even if you're oily or combo skin and don't seem dry!) by producing more oil.
My Routine
I use the Skin Fix Oil Based Cleanser and rub it onto my skin in gentle, circular motions before adding water. After I add the water I gentling rub it into my skin again to emulsify the product. Then I rinse the product off. The "oil" part of this made my combo/oily skin self nervous at first, but oil based cleansers are actually gentle and do wonderful things for oily or acne prone skin.
What Does Water Based Cleansing Do?
Gently draws out water-based debris such as sweat and dirt.
My Routine
After the oil cleanser is thoroughly rinsed off,  I use my Skinfood Egg White Pore Foam, with gentle upward circular motions and then rinse it off. I like to pat dry with a Kleenex Hand Towel or a clean washcloth (*Tip: Change out your washcloths daily to ensure that you keep your skin clear!)
Shop
Have you tried any of the Korean beauty products? I would love to hear about them in the comments!