Hi there! Happy Wednesday!
I hope that you are having a fabulous week so far!
I am a dry shampoo addict, and I recently tried the L'Oreal Extraordinary Clay Dry Shampoo and wanted to share my thoughts with you.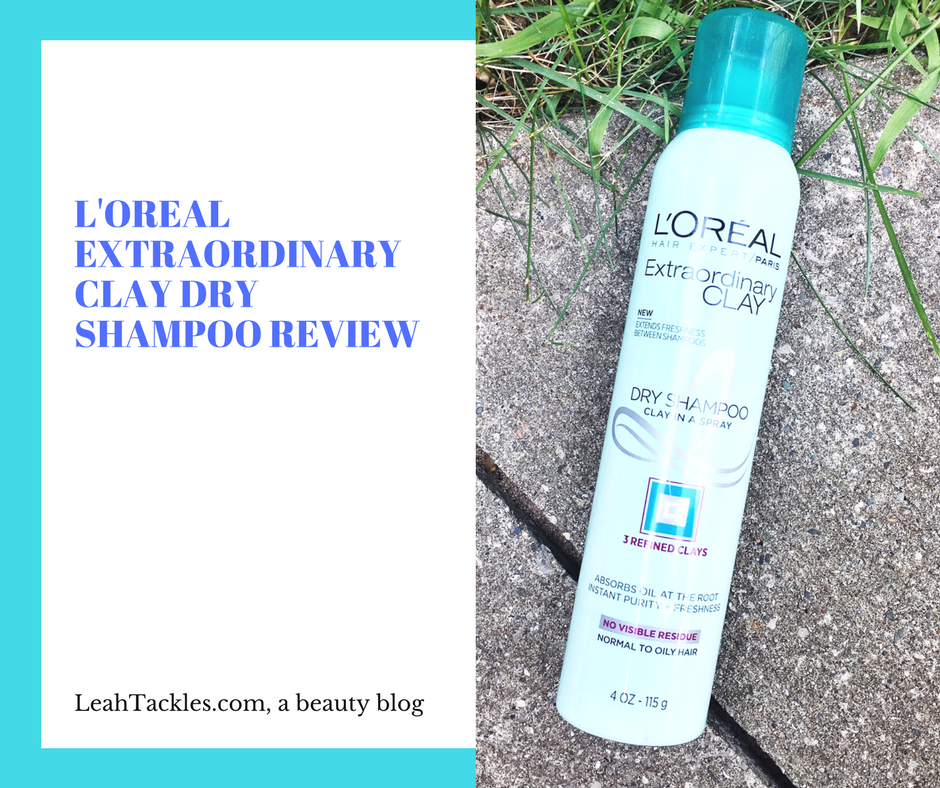 WHAT IT CLAIMS
This dry shampoo claims, like all dry shampoos, to extend the freshness between actual hair washing/shampoos. This dry shampoo contains 3 refined clays that are supposed to instantly refresh your hair, absorb oil, and have no visual residue.
MY THOUGHTS
This dry shampoo definitely helped my hair feel instantly refreshed. I also didn't notice any visual residue, but as a blonde it can be a little harder for me to gauge that. I also think this is the best smelling dry shampoo EVER! It smells so clean, and actually smells like shampoo, and it wasn't overpowering. I didn't notice anything that drastically different about this dry shampoo to rank it higher or lower than my favorite dry shampoo standby (shop my holy grail dry shampoo here), but I really am enjoying this and will definitely purchase it again in the future.
MY ROUTINE
I shared my dry shampoo haircare routine in my post Are You Using Dry Shampoo the Wrong Way? 
SHOP
What is your favorite dry shampoo? How do you use dry shampoo? What is your number one haircare product? What is your number one haircare tip?
WATCH MY LATEST YOUTUBE VIDEO