Hi there! Happy Monday!
I love wearing a gorgeous pair of heels, but I have definitely been that girl hobbling by the end of the night because my feet her so much because of blisters. I also never found the band-aid "fix" to do much of anything to help, so I have tested out a lot of products and wanted to share my go-to with you.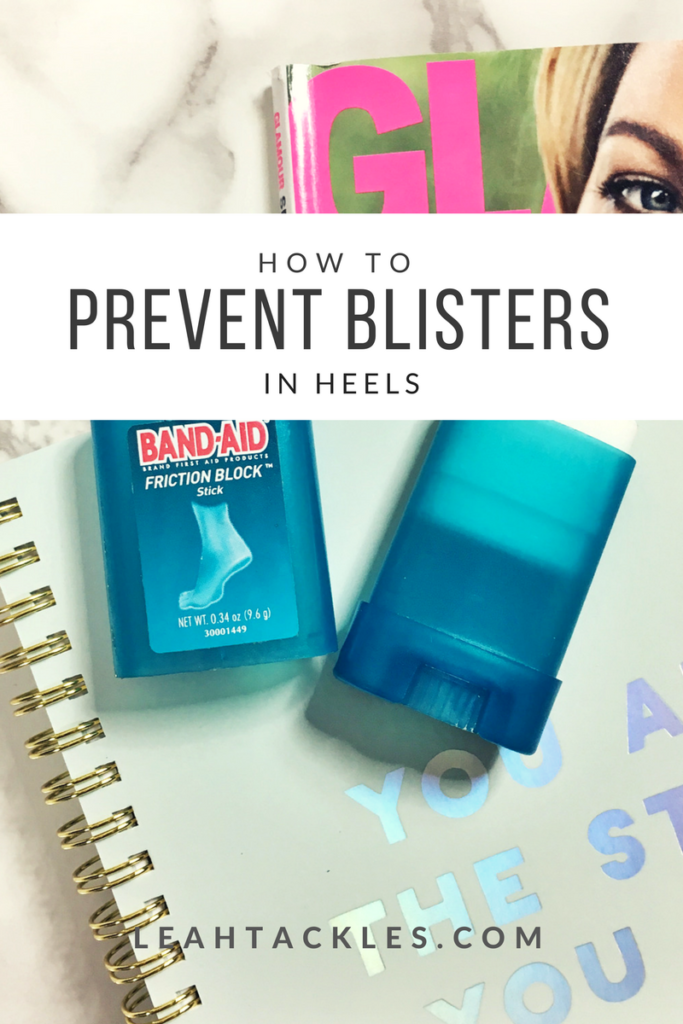 Band-Aid Friction Block Stick
This provides lubrication which when applied to blister "hot spots" can reduce the friction, a.k.a stop the blisters from forming. If you don't have the Band-Aid Friction Block Stick you can also use anti-chaffing products like BodyGlide or even a stick antiperspirant. This stuff lasts forever, I've had one stick for well over a year and it has a lot left to use.  I love the Band-Aid Friction Block Stick because it is so tiny (it fits in the palm of my hand!) and I can always have it in my bag for heel-mergencies.
My Routine
I always do my best to buy shoes that fit, seriously don't try to squeeze into shoes that don't fit because you'll regret it an hour into wearing them. I also try to break in my heels for a bit at home before wearing them out. I apply the Band-Aid Friction Block Stick to dry feet a few minutes before slipping on my heels (or any shoes I feel that are prone to rubbing).
Shop
Have you tried this? What is your trick for wearing heels? Do you have a favorite store for buying shoes? Have you tried JustFab? Are you a heels or a flats girl? Let me know! xx
Watch My Latest YouTube Video