Hi there! Happy Wednesday!
I hope that you are having a fantastic week so far! Today the title really lays out there what I am going to be tackling today, so let's get started!
The weather has been slowly warming up here, and I know that summer will (hopefully!) be here before I know it. I like to be outside as much as possible in the summer, and I also workout, so sweating between or under my breasts is something I deal with, even with my smaller frame and average sized chest. I think all women can relate to some kind of "boob sweat", "under boob sweat", or some kind of perspiration around the bra area.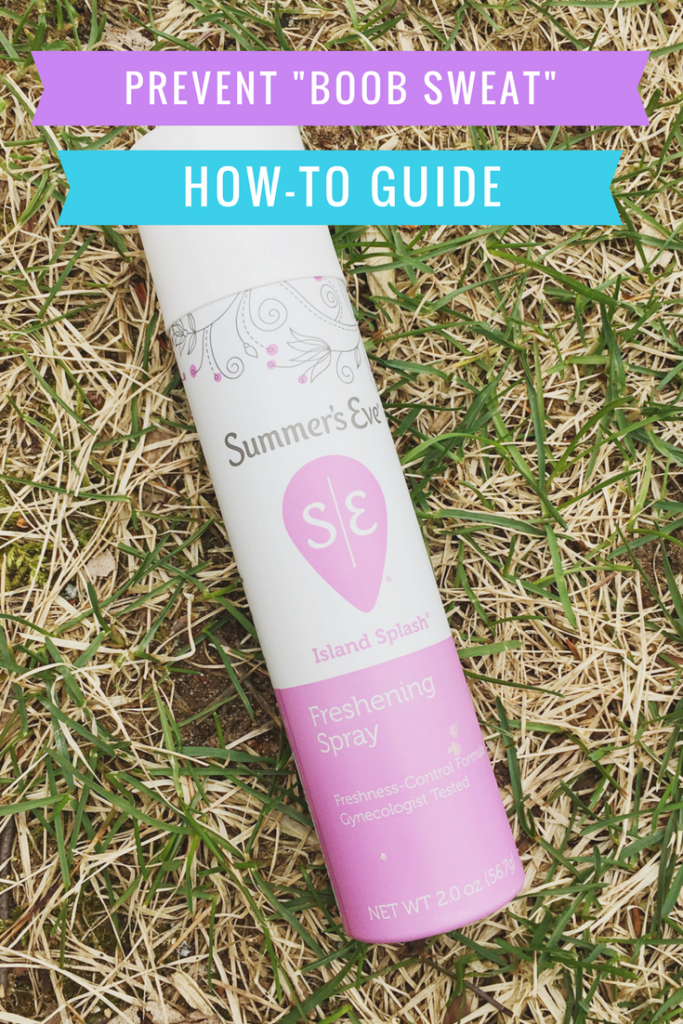 What I Use:
I use Summer's Eve Cleansing Wash in the shower a couple of times a week and when I saw Summer's Eve Feminine Deordorant Spray I knew I wanted to give it a try. This product is meant for using around the external vaginal area, but it works wonderfully for the chest region as well. This product is talc free, mild clinically tested safe scents, and made to not disrupt natural pH. I love the feeling of spraying these because it is an instant dry feeling that is very refreshing. This spray absorbs moisture and also helps to neutralize odors.
My Routine:
You likely use dry shampoo to freshen up your hair, and I use this in a similar manner to freshen up after being outside, doing a light to moderate activity if showering isn't an option immediately, and also before I go out if I know I will be out in the heat/possibly sweating for an extended period of time.
Shop:
Does this topic make you blush? Be honest, can you relate? Let me know in the comments ; ) Please don't forget to subscribe! xx