Hi there! Happy Monday! And, most importantly, HAPPY SEVEN YEAR WEDDING ANNIVERSARY to my husband!
Why, oh why, do the weekends always fly by? We had a nice weekend getting odd jobs done around the house and spending time outside when the rain wasn't coming down. I hope that you had a great weekend and that your week is off to a terrific start! Speaking of time flying, it is already almost July! I can't believe how fast 2017 is going!  I thought that a post sharing my seven (seven for 2017, get it?) most reached for drugstore makeup items for the year so far would be a good way to show what I truly love and use regularly.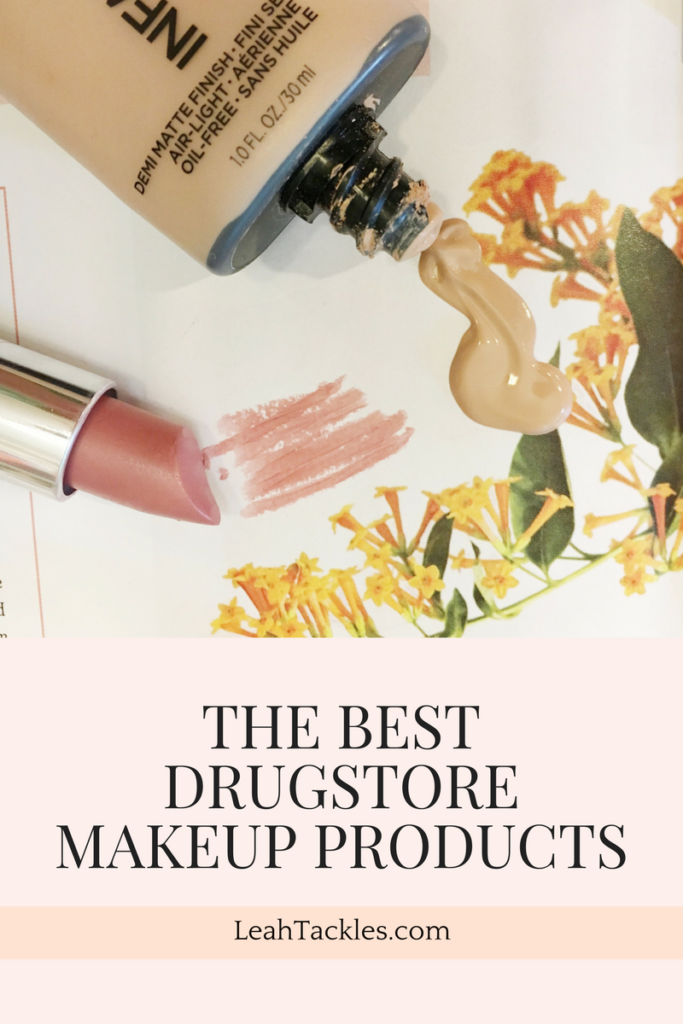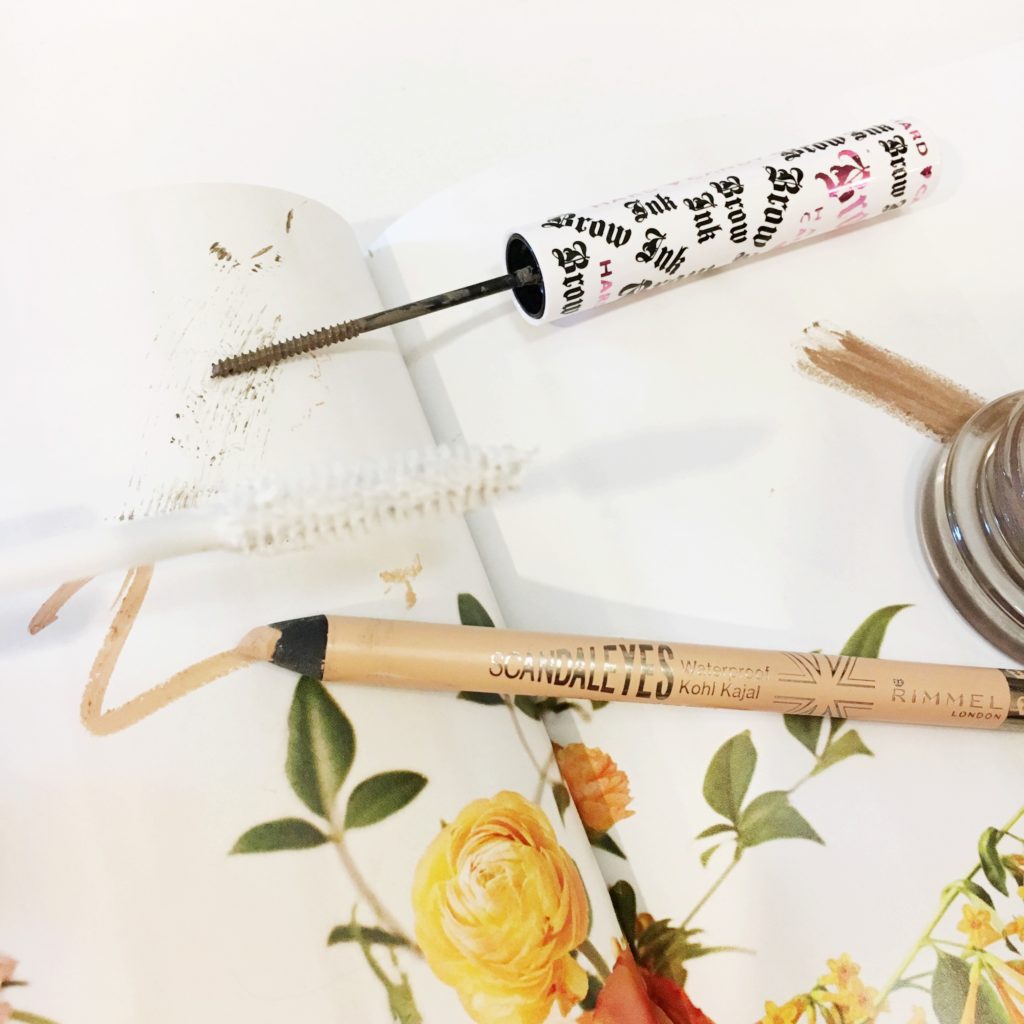 L'Oreal Infallible Pro-Matte Foundation 
This foundation lasts all day without feeling super heavy. I get medium to full coverage with this foundation, and apply it with stippling brush (my favorite is the Sigma F80).
Maybelline 24 Hour Color Tattoo in Bad to the Bronze
These individual eye shadow pots can be applied with your finger and start as a cream feel, but go to a powder finish. I use these alone, and as an eye shadow base. When I went into labor with my youngest I was wearing a Maybelline Color Tattoo, and you can see it in pictures after he was born…so it works ; )
Rimmel Scandaleyes Water Proof Kohl Kajal Liner in Nude
I did an entire blog post on this (read it here) because it is AMAZING! This is my quick-fix for tired eyes.
L'Oreal Voluminous Mascara Primer Base
I also did a blog post featuring this (read it here) and it is now an almost every single day item for me! I love the ooomph this gives my lashes.
Hard Candy Brow Ink in Light Medium 
This is a super tiny brush and works great for me for a natural day when I am not doing anything else to my brows, or as a finishing touch after using a brow pencil or pomade.
I love using this lip balm at night before bed and each day under my lipstick.
Rimmel Lasting Finish Lip Color in Airy Fairy
This is a gorgeous pinky nude color that looks great with any makeup look.
Let's share the love, tell everyone your favorite drugstore makeup essentials in the comments of this blog post! Thank you for reading! xx