Hi there! Happy Monday!
I hope that you had a great weekend, and maybe you are even still on a long weekend, and that you're excited for the holiday tomorrow if you're here in the United States.
Urban Decay is well respected in the makeup world, and is most famous of their Naked eyeshadow palettes. The Naked collection has grown exponentially in the past few years, and now there is a brand new line called Naked Heat. I knew as soon as I heard the name of this collection teased before even seeing pictures that I would probably love it, because the word "heat" made me think of clay oranges and sunset reds which I love but are lacking in the other Naked eye shadow palettes. The collection also has new lipsticks and eye liners.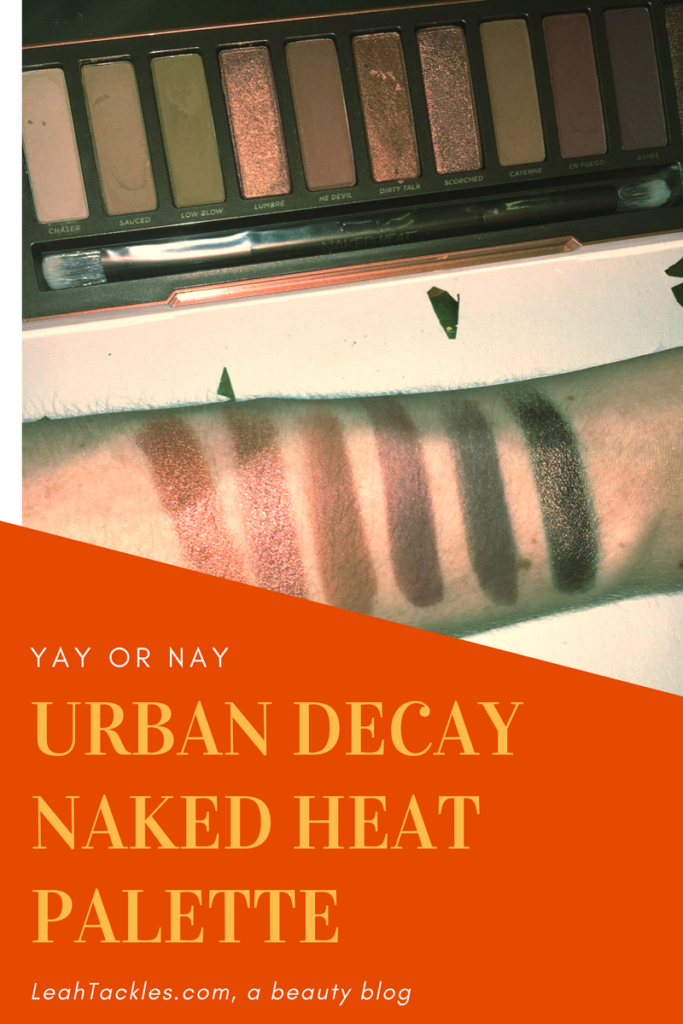 Packaging
If you're familiar with the Naked Smokey palette, then this packaging is very similar to that. The hard plastic is easy to clean, the magnetic closure keeps these beauties safe, and has a beautiful gradient of golds, reds, and oranges.
Swatches
Ounce, Chaser, Sauced, Low Blow, Lumbre, He Devil
Dirty Talk, Scorched, Cayenne, En Fuego, Ashes, Ember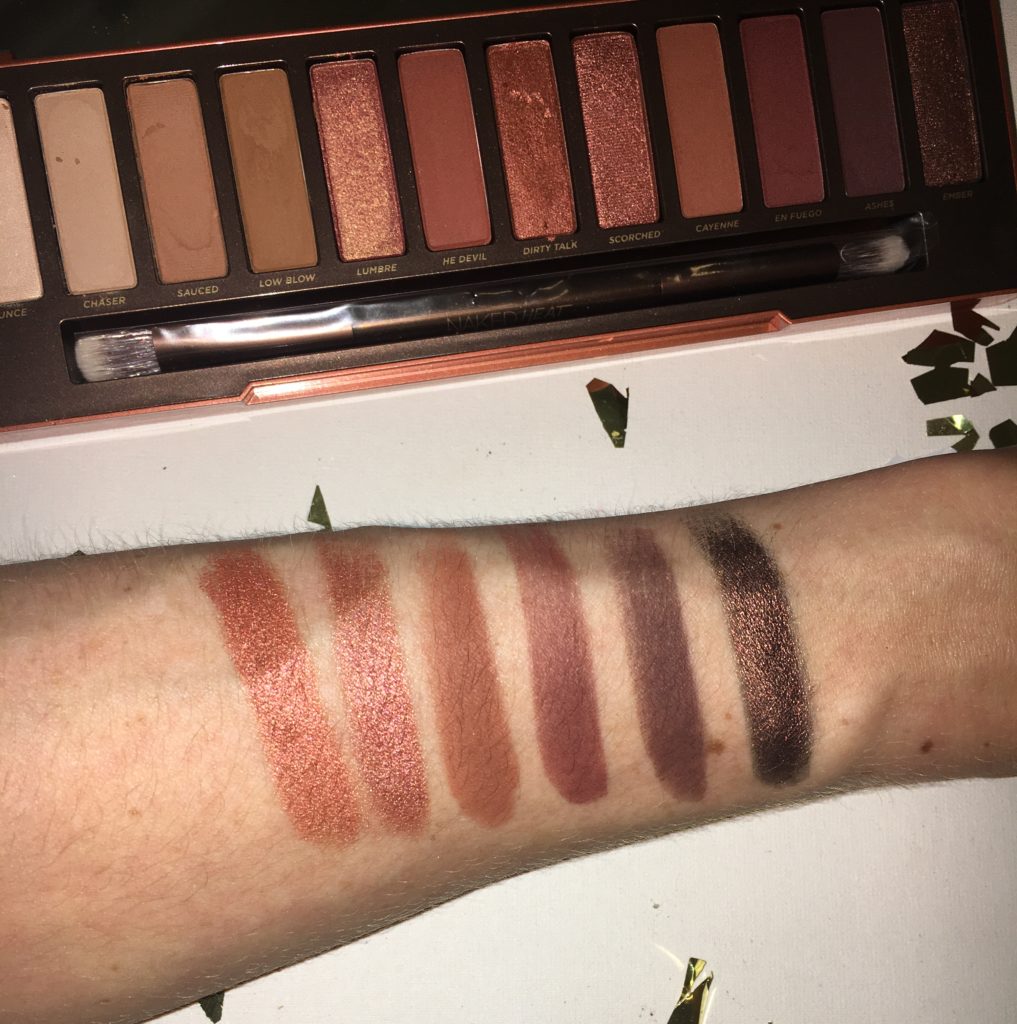 How gorgeous are these? This palette is a nice mix of mattes and shimmers, and the warm colors are stunning. The shades swatched well with both finger and brush swatches, but more importantly looked beautiful on the eyes. The matte shades especially are buttery and easy to blend.
My Thoughts
Simply put, this is the kind of product that ignites (see what I did there?!) my love for makeup, and makes me excited to get ready each day. I like that I can do a gorgeous, deep look, a basic neutral eye ("Chaser" is a perfect blending color), or a one-and-done shadow look with one of the gorgeous shimmer shades ("Dirty Talk" in the crease is STUNNING). I am swooning, and I think they knocked this one out of the park. I give this a very big YAY!
No Filter, No Flash, and Natural Lighting
Shopping Information 
This is available on UrbanDecay.com, Sephora.com, Ulta.com, Macys.com, Nordstrom.com, and will be available in stores July 13th.
I hope that this review was helpful for you! If you would like me to do a tutorial on my LeahTackles YouTube Channel, let me know! Have you gotten this palette or do you plan to? Let me know! xx