Hi there! Happy Monday AND Happy 2018!
I hope that your new year is off to a wonderful start! I love the fresh start of a new day, new week, new months, but a new year? It is really the best! If you have any resolutions or goals for the year, please feel free to leave a comment letting me know what you're up to! I want to continue to bring you a blog every Monday and Wednesday without missing (regardless of holiday or other occasion!).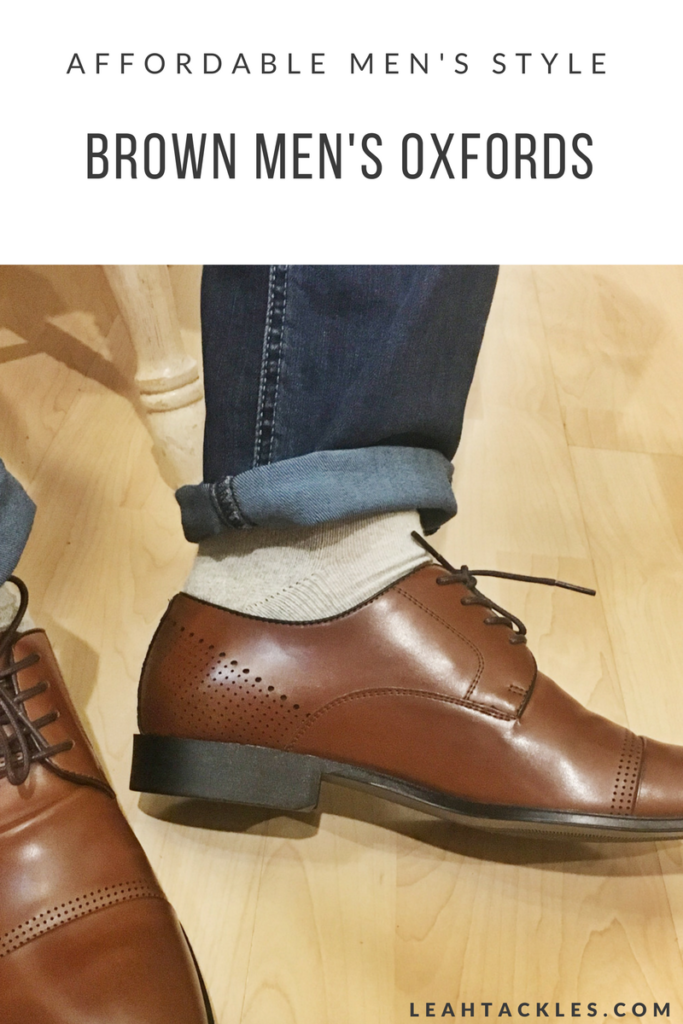 While LeahTackles is a beauty blog, I enjoy occasionally sharing some style favorites, and today I want to share a favorite men's style piece that will help any guy in your life walk into the new year (see what I did there?!) looking like a gentlemen.
Stephan, my husband, loves the look of men's oxfords, particularly the very on trend brown men's oxford, but the prices of some of them are simply out-of-reach for us. I bought Stephan a pair of Kennth Cole Unlisted brown men's oxfords for Christmas, and he has loved them so far! I realize the quality won't be what a very high end pair of leather shoes may be, but I consider these to be a fun way for him to try different styles, much like my favorite shoes from JustFab or Target.
Shop
What men's style pieces are you loving right now? Tell me about it! xx
Watch My Latest YouTube Video