Hi there! Happy Wednesday!
I hope that you are having a fabulous week! Over the past few years I have gotten more and more serious about my skincare routine, and I have been finding myself more willing to invest in quality skincare than a new eye shadow palette (what?! Is this 30?). However, I have found a gem that is super affordable which is fantastic because then it can be used regularly by nearly anyone who is interested in upping their skincare game. I am a member of Influenster and I recieved this L'Oreal Revitalift Cicacream complimentary for review purposes, but as always all opinions are my own.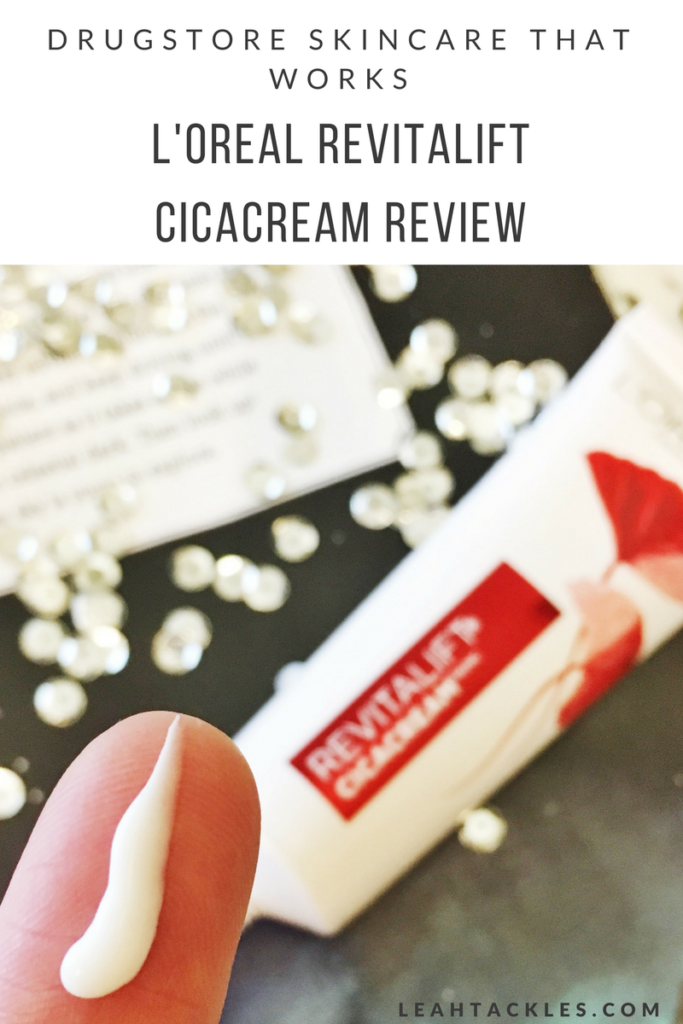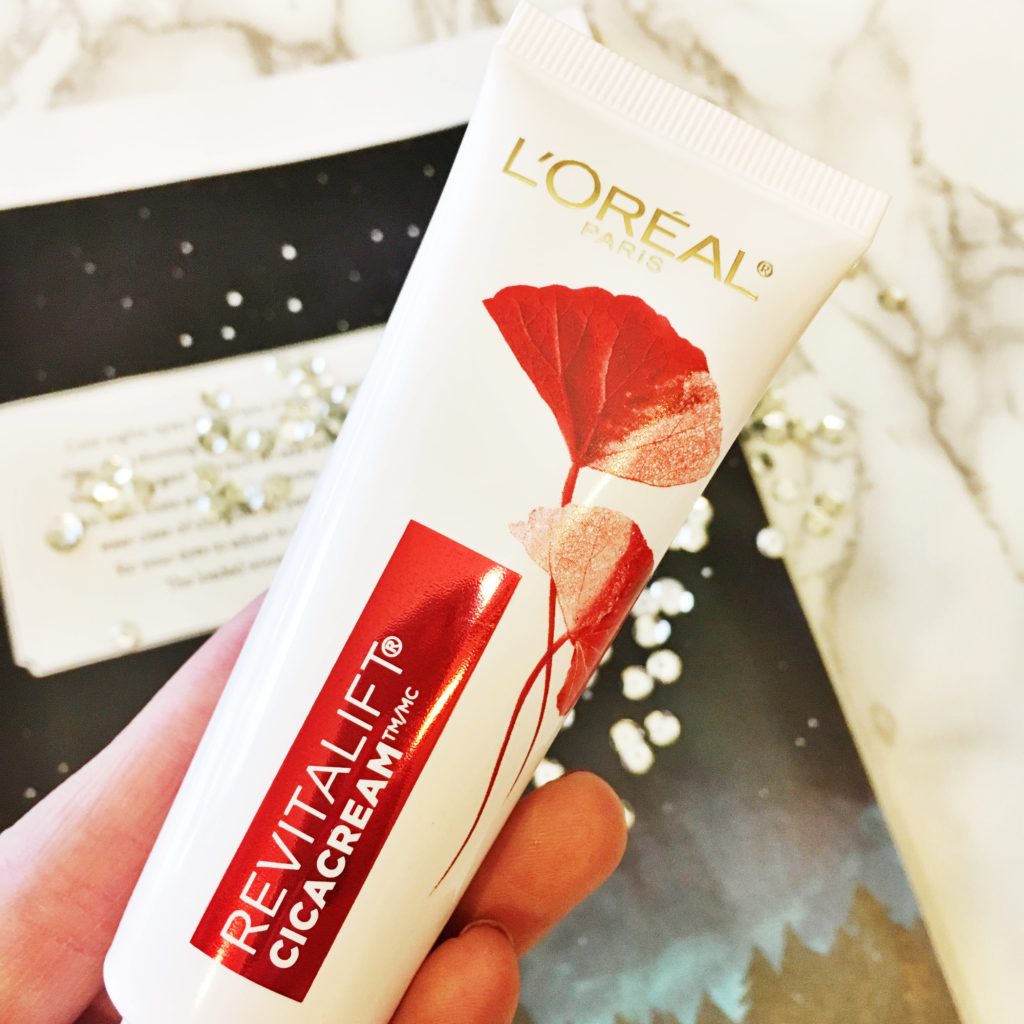 What It Claims
L'Oreal Revitalift Cicacream helps repair the skin barrier which strengthens your skin and helps resist aging of the skin. This cream is fragrance freee, paraben free, colorant/dye free, allergy testing, and contains no alcohols that can strip the skin. Centella Asiatica is known as tiger grass, and is said to be something "new" to fight wrinkles. See visible results immediately as skin feels healthier, softer, smoother and more supple. Skin feels noticeably more hydrated.  In two weeks fine lines appear visibly reduced. Firmness and elasticity look noticeably improved. In four weeks wrinkles appear less visible. Clarity and tone improves, skin is more luminous.
My Thoughts
The tube packaging is very sanitary which I like, and the fine tip makes it easy to only use a little bit out so that you don't waste the product. The cream is white and thick, which makes it seem like a luxurious cream which I really enjoy. The L'Oreal Revitalift Cicacream goes on smoothly and it absorbs into my skin quickly. It does have an almost primer like feel once it is applied, but I like that because I think it helps minimize my pores (*Note: I still use a separate makeup primer before applying my makeup). It also has amazing reviews on Amazon, so check those out to see what others have thought as well!
Why I Love It
I noticed an immediate difference with my under eye area and that blew me away! My fine lines and crepe like skin looked so much smoother, and I think it helped my under eye concealer to not settled into those areas. This doesn't irritate my skin, and while my skin isn't particularly sensitive my normal/oily combo skin that fights both blemishes and wrinkles can be hard pressed to find a product that works without irritating something. I LOVE that this is a price point that I know I can afford to purchase and keep purchasing so that I can continue to treat my skin with care and help combat the signs of aging.
My Routine
I apply this in the evenings after cleansing my skin. I am still using my Sunday Riley Luna Sleeping Night Oil so I like to alternate between that and my L'Oreal Revitalift Cicacream which I am enjoying because it helps stretch my more expensive skincare longer. I use this occasionally in the mornings, focusing on my under eye and forehead.
Shop
Have you tried this? Have you tried anything from the Revitalift Line from L'Oreal? What is your favorite anti-aging skincare product? Let me know! xx
Watch My Latest YouTube Video