Hi there! Happy Monday!
I hope that you had a relaxing weekend : )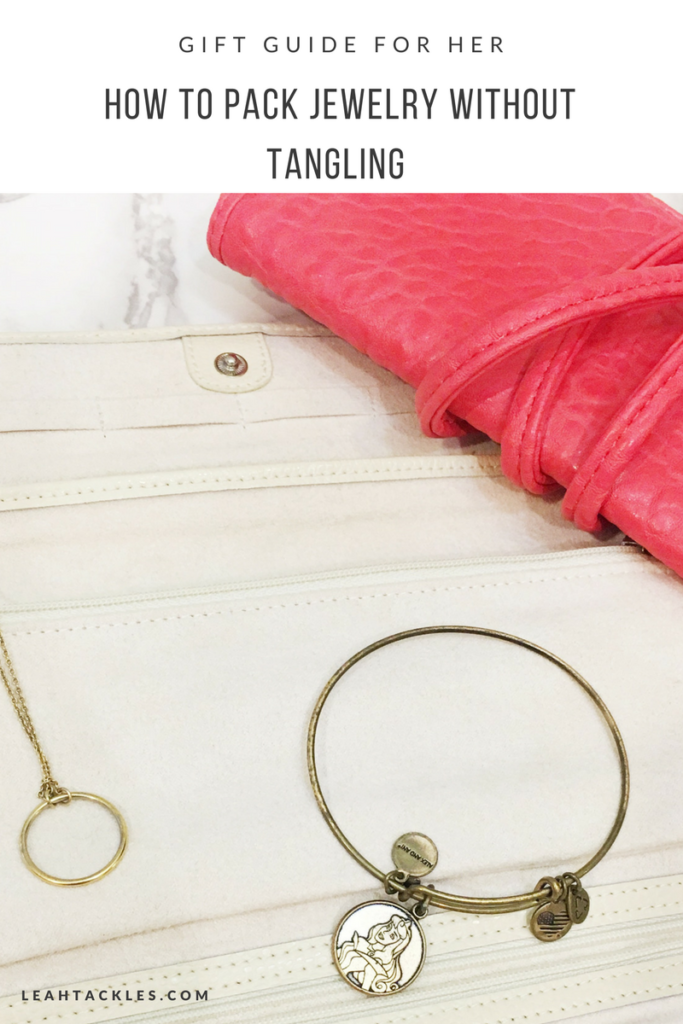 When I travel for an overnight trip, depending on the occasion, I typically don't pack a lot of jewelry, but for longer trips, I like to have options depending on my mood and wardrobe, so I love having jewelry rolls to safely pack in in my suitcase.
My mom got me a McKenna Leather Travel Jewelry Portfolio from Pottery Barn shortly before my wedding, and I use that for most of my trips because it is slim, very functional, and has remained in fantastic condition for years. I also have a red jewelry roll from Gorjana Griffin that I received in a Pop Sugar Must Have Box years ago use as well, depending on the jewelry I am packing, because it is set up differently with more pockets than the Pottery Barn jewelry roll.
Shop
Do you have a jewelry roll or a similar item for traveling with jewelry? How do you prevent your jewelry from tangling while traveling? I would love for you to comment to let me know : ) Have a great day! xx
Watch My Latest YouTube Video