Hi there! Happy Wednesday!
I hope that you are having a great week : )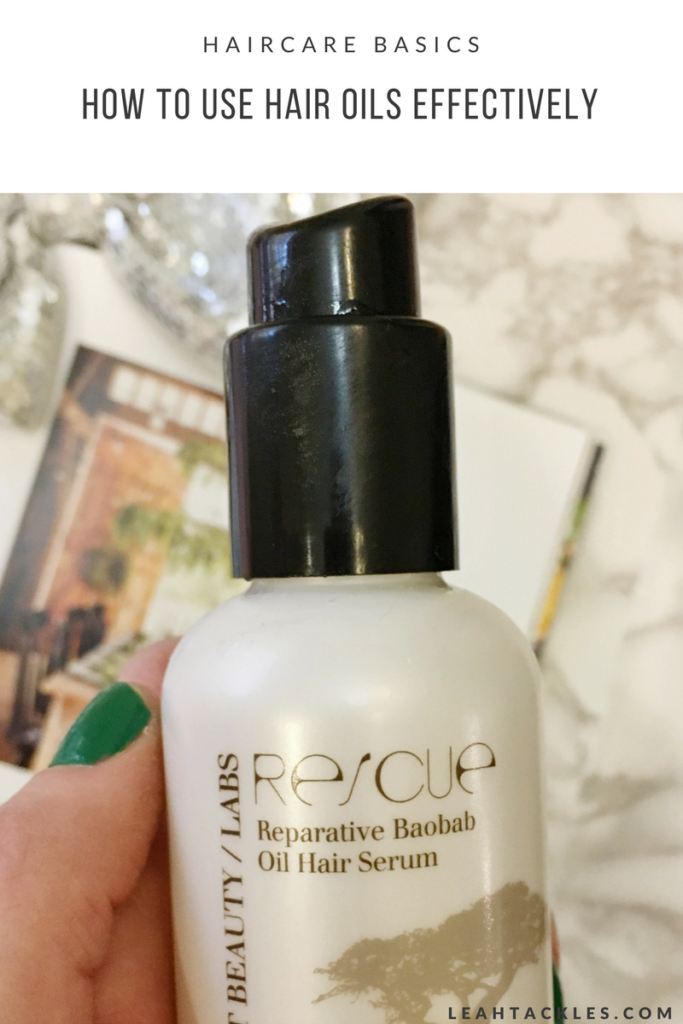 For years if you mentioned hair oil to me I would think, "Not me! Not my hair!" because I get oily on my scalp and didn't want my fine, straight hair weighed down with oil. I finally caved and gave oils a try to see what all the hype was about, and today I want to break down the basics in case you are also wary of hair oils.
Why You Should Use Hair Oils
Oils are a sealant which is a dream for split ends or fragile hair that is near breaking, oils are a heat protectant, and oils give you hair fantastic shine. Oils contain fatty acids, and those are great for helping prevent breakage. Oil also helps when you are trying to comb through your hair as a natural detangler.
About My Hair
I have a lot of hair, but my hair is very fine and very straight. I definitely suffer from dry ends, split ends, and breakage at the ends. My hair is color treated with a scalp that tends to be oily. I generally wash my hair every other day, but sometimes go two days without washing.
What Type Of Oil Should I Buy?
Argan oils help make your hair shiny and healthy, coconut oil is a fantastic conditioner, jojoba oil is a great lubricant for hair, and baobab oil nourish the hair follicle to strengthen and support elasticity.
How To Use Hair Oils
Begin with one pump or drop of an oil (about a 1/2 a teaspoon if you're using coconut oil straight from the jar) and work it into the ends working your hair up. I do not use the oil past the top of my ears because the natural oils from your scalp condition that area with oil naturally.
My Favorites
Have you tried hair oils? What are your favorites? I would love to hear from YOU! xx
Watch My Latest YouTube Video