Hi there! Happy Wednesday!
I hope that you are having a fantastic week! LeahTackes.com (that's the blog you're on!) turns THREE YEARS OLD on Sunday! Which means I will also be celebrating a birthday ; ) so stay tuned for a post next week! I get a lot of questions about my haircare routine, and I thought that sharing one of my go-to repurchases would be a great place to start.
TRESemmé Thermal Creations Heat Tamer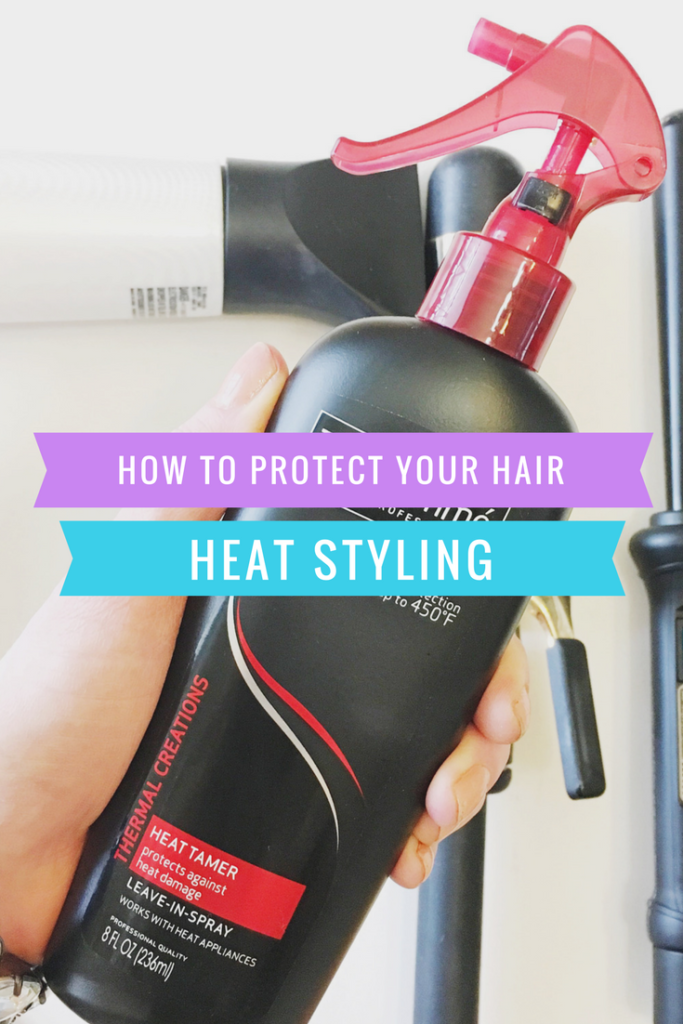 Why I Love It
I have been using this heat protectant for years on a nearly daily basis for any heat styling that I do to my hair. I have included it in blog posts here and here but thought that it deserved its very own post because it is a must-have to me! This sprays out evenly and covers a lot of hair at once, so it's easy to quickly spray into my hair even when I'm in a rush. The smell isn't overpowering, but it's a very refreshing fruity scent that I do enjoy. I never skip this step because I do curl my hair a lot, and also use a blow dryer and occasionally a straightening iron which all can be very damaging especially on my long, fine, color treated hair. Using this product guards against heat damage and friction from styling tools. This doesn't make my hair feel sticky (my pet peeve is the nape of my neck feeling sticky!) or heavy.
Key Ingredients
This product has panthenol and glycerin which help to condition, biotin to strengthen, and cetylpyridinium chloride which give you the heat protection.
My Routine
I hold this several inches away from my hair and spray all over, focusing on the ends of my hair which tend to be dry. I style my hair as normal and then finish off with hairspray (shop my favorite is here) and a little oil on the ends (shop my favorite is here).
Shop