Hi there! Happy Monday!
Did you have a good weekend? Did you celebrate Halloween? Carve a pumpkin? Let me know!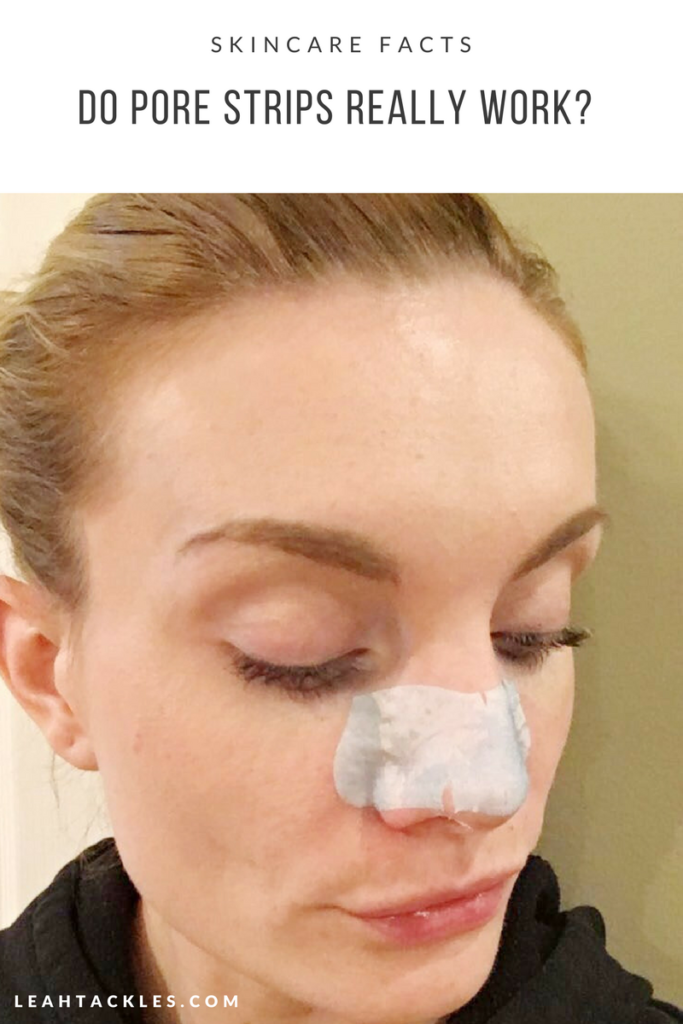 I remember being fascinating when pore strips first released but always being disappointed because they didn't seem to work for me (if you're thinking it is because I had perfect skin, think again). However, after the pore strip wizards had more time to perfect the strips (or so it seemed), I started using them on a semi-regular basis because peeling them off is just oh-so-satisfying.
How Do Pore Strips Work?
The strip paper almost fabric like strip is made of a non-soluble woven substrate  On the side that you put against your wet nose there is a polymer that is supposed to attach to the oil plugs in your pores. The water actives the oil-grabbing polymers and while drying the polymers work to attach to the outer most layer of the skin.
Do Pore Strips Really Remove Blackheads?
I am sorry to have to burst your blackhead, but unfortunately, that glorious, disgusting gunk you're peeling off is not what you think it is. The name for the little dots on your nose you're trying to get rid of is keritotic plugs. Keritotic plugs are dead skin cells, dirt, hair, and oil. Blackheads are a type of keratotic plug that is oxidized sebum blocked in your pores, but they live deep down on your skin. Have you ever done a pore strip and seen a ton of gunk on the strip, but also seen a lot of blackheads remaining on your nose? Yeah, me too.  Pore strips can remove the upper portions of dirt and oil, but they're not going deep enough to de-clog blackheads a.k.a oxidized sebum.
But Will It Hurt To Continue Using Them?
If you do these occasionally because they make your skin feel smoother or you love the satisfying feeling that is fine. Should you do them often? Probably not because your skin actually NEEDS oil to maintain a healthy lipid barrier (that is why I love face oils like this one) and block out external influences that can lead to breakouts, wrinkles, and other skin issues.
What Should I Use Instead?
Getting microdermabrasion done at a medical spa, or at home using a PMD (my personal FAVORITE!) can help to keep your pores clear and can also help minimize your pores. I also like using an exfoliator (I mentioned the Dr. Brandt Microdermabrasion exfoliator here) to help keep my pores clear of gunk and to stop new blackheads from forming. You can also get a professional extraction done, but please don't do that yourself!
Final Thoughts
So, will you quit using these? I, possibly surprisingly, will not stop buying them, but I will limit the use and be sure to continue to use my favorite facial oils to keep my skin at a healthy oil balance.
Shop
Are you surprised by this? Did I ruin your skin ritual? If you found it helpful, please use one of the social media sharing buttons on the bottom of this post! xx
Watch My Latest YouTube Video