Hi there! Happy Monday!
I hope that you're having a wonderful Monday so far : ) I am feeling WIDE AWAKE thanks to the time change and loving it.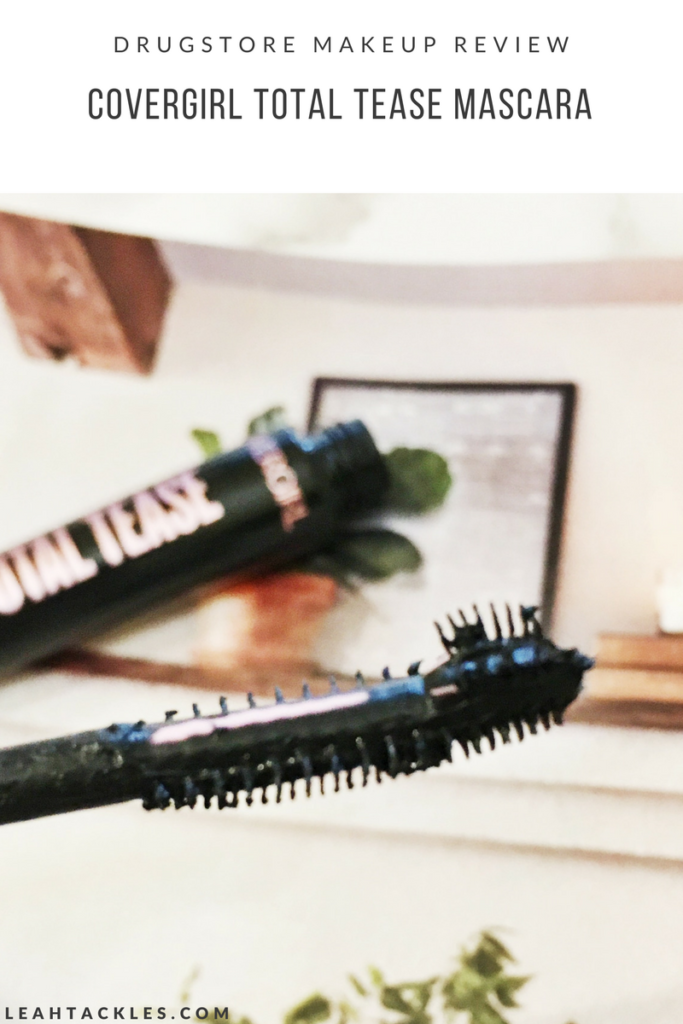 Covergirl Clump Crusher Water Resistant Mascara is my always repurchase, "first layer" mascara that I use nearly every day. I am also a huge fan of Covergirl Super Sizer as a second layer mascara for amazing volume. I was interested in trying out the newish Covergirl Total Tease.
What It Claims
Total Tease mascara claims teased, long, refined, and full lashes. Use the lash teasing mascara comb to tease the hard to reach corners.
Polymer-enriched thickening complex claims to boosts volume and defines your lashes. Get perfect separation with the small comb. 500% more volume (do these claims make anyone else think hmmmm, really!?).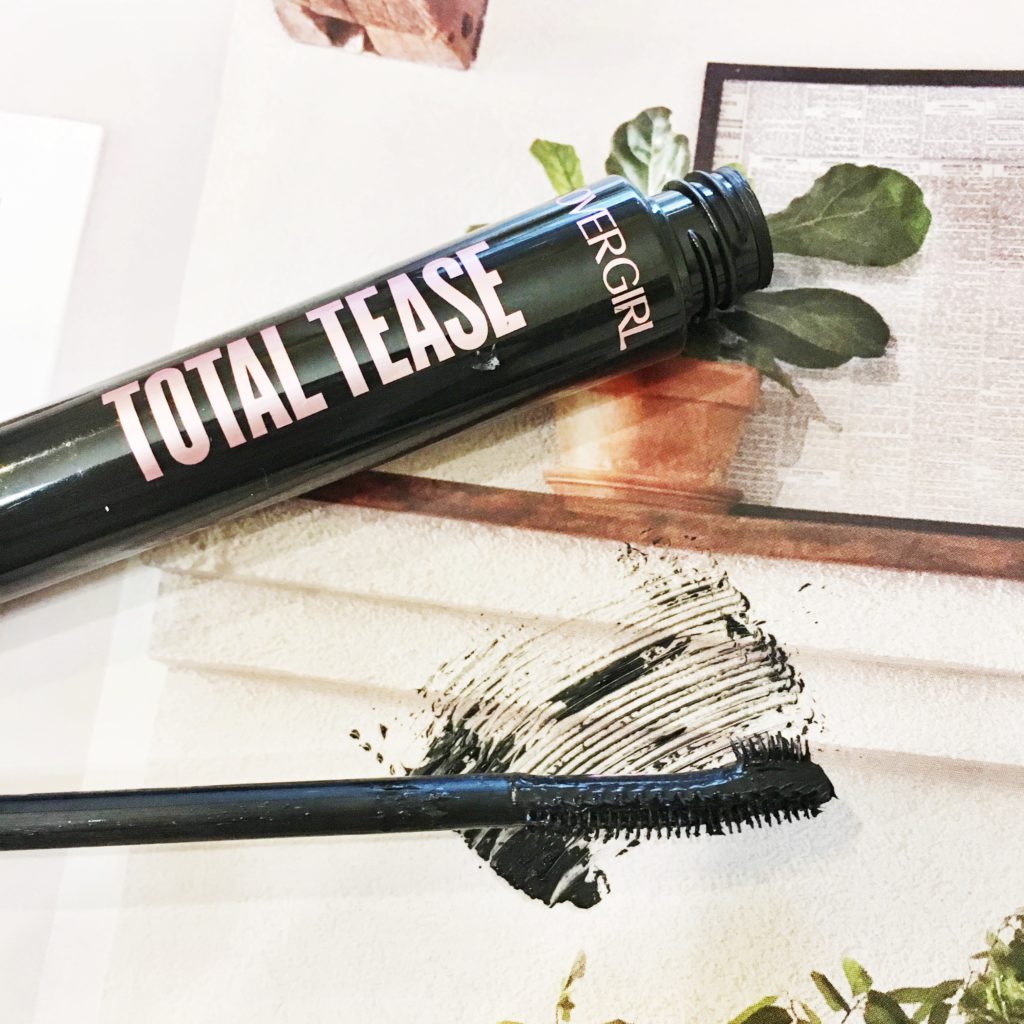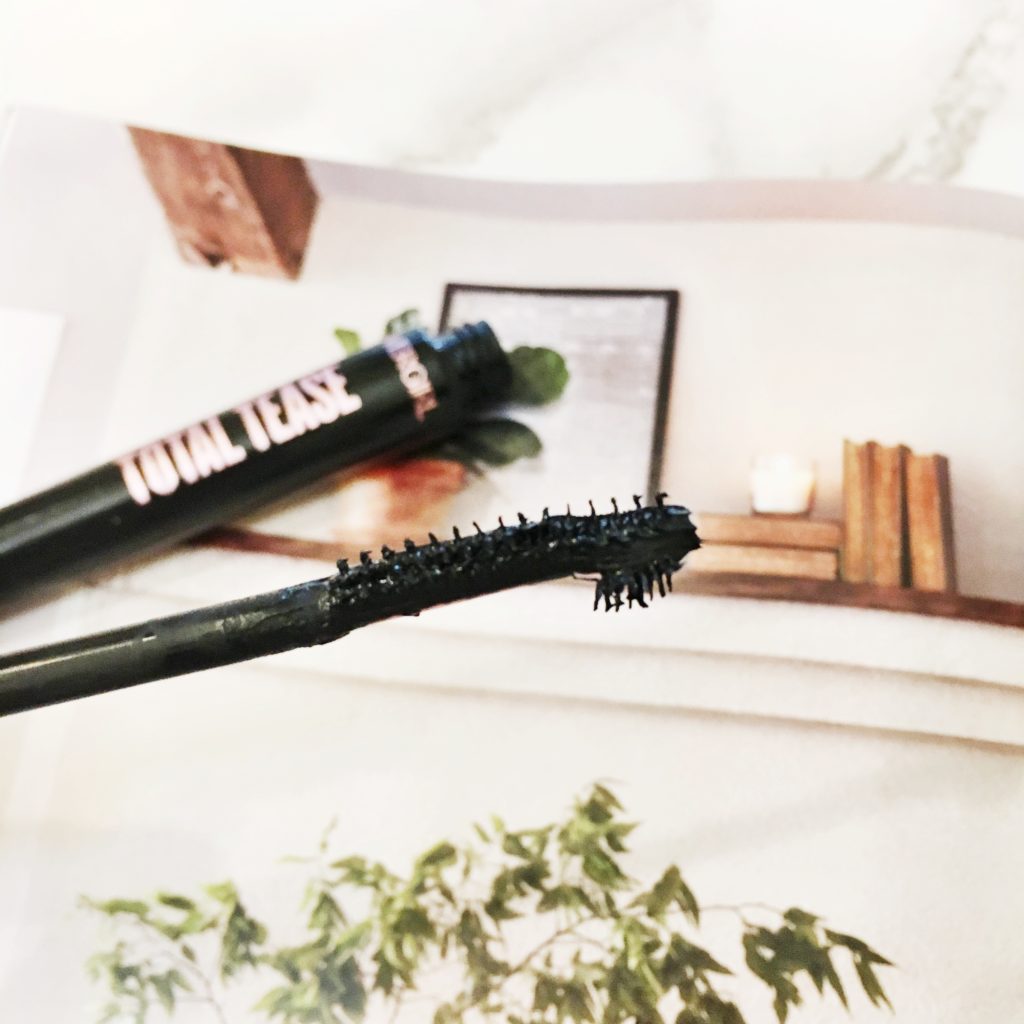 My Thoughts
I like my mascara to be on the wetter side because I feel like it is easier to glide it onto your lash, but wet mascara can equal smudging so I really like the concept of the small nub-like end of the brush so I can get those hard to reach corners. Because I like wetter mascara, I prefer to use waterproof to help control smudging.  At first, I wasn't crazy about the more "regular" side of the wand because the bristles aren't very long, but the mascara is very buildable, so I don't mind as much. The final look is beautiful and I love the way my eyes look with it on, even without any other eye makeup on. Is it the best mascara I've ever used? I don't think so, but I definitely am enjoying it.
My Routine
I have used this mascara with curling my lashes with my favorite lash curler and L'Oreal Voluminous Primer and also with just the mascara straight on the lashes with no extra fluff. I start by using the "normal" or what I consider to be a typical looking mascara brush side to coat my lashes. I like doing two or three coats of this mascara, and I love how buildable it is. I then use the "nub" side and use it to get the inner corner lashes and fluff out the outer lashes to make them very sexy and dramatic.
Shop
Have you tried this mascara? What is your favorite mascara? Do you like waterproof mascara?
Thank you, as always, for reading! xx
Watch My Latest YouTube Video