Hi there! Happy Wednesday!
We have made it to hump day! I am so happy to be mid-way through the week! Do you have any fun weekend plans? Let me know in the comments!
I absolutely adore face masks, and I tend to mask at least two or three times each week, but until last night I had never attempted a foot mask. I was in Ulta last week grabbing a few essentials (which I got for FREE thanks to my Ultamate Rewards!) and the little display of add-on tempting goodies by the que caught my eye as usual and I ended up grabbing the Changing Magic Foot Peeling Shoes by Tony Moly.
Tony Moly Foot Peeling Shoes Claims
Tony Moly's Foot Peeling Shoes can be used to make your feet feel smooth. I had to laugh at "Steps that can transform an average-looking woman into an attractive lady" printed on the package. This liquid based foot care product removes keratin. These peeling shoes contain AHA extract which comes from apples, lemons, and grapes and work to gently remove excessive calluses from your feet. This foot mask also contains aloe vera and rose hip oil, which moisturize and sooth your feet.
My Thoughts
I don't have a major issue with bad calluses, but I definitely have feet that could use a little TLC due to not giving myself a pedicure or scrub in far too long this winter boot season. I took a long hot shower and then applied the sheets to my feet after toweling them dry. The top had to be pulled lightly to rip it open, but realized that it is to make sure that the liquid stays inside and contained until you're ready to slip your feet into the mask booties. I wear a size 8.5 or 9 shoe and the booties felt with plenty of room. I used the included strips of tape to secure the top of the bootie. I did walk in the booties, carefully, and it feels odd because you're essentially walking in a pair of socks with a wet liquid sloshing around. I sat on the couch for most of the suggest 1-1.5 hours and then threw away the booties and rinsed my feet in warm water.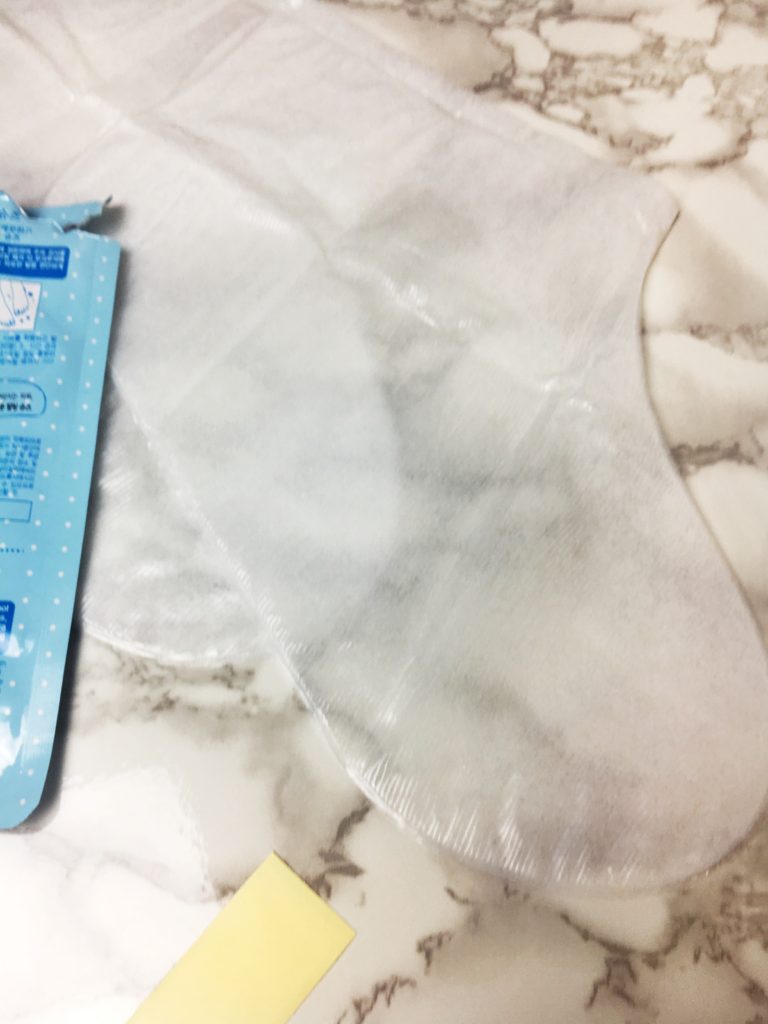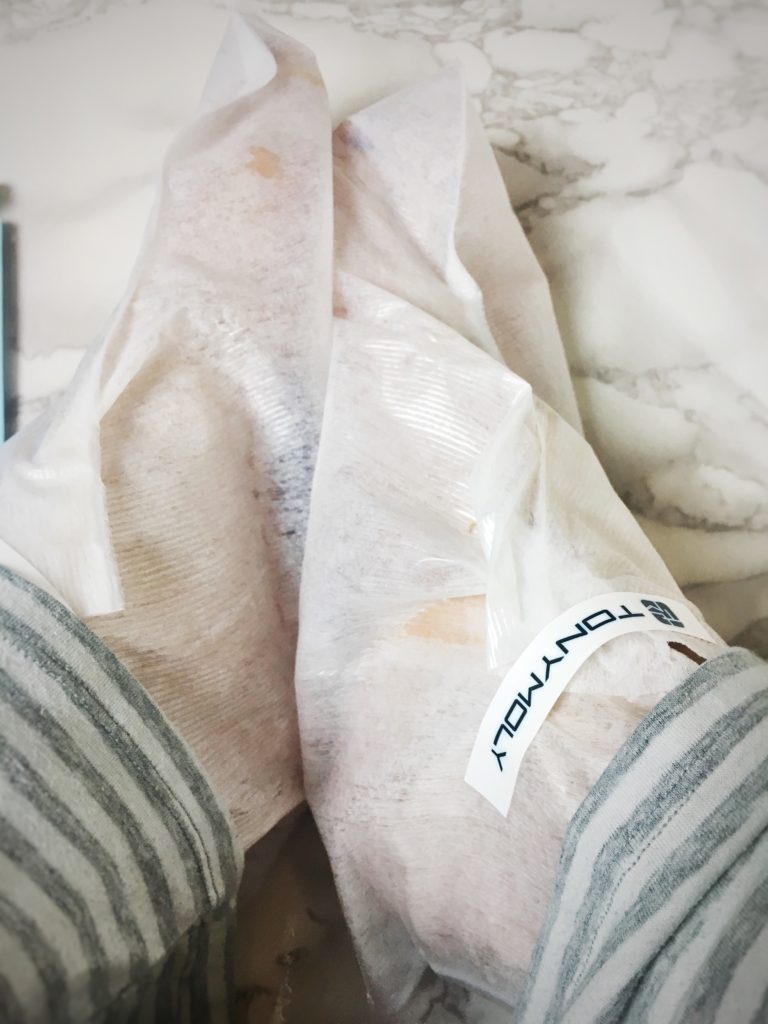 My Results
My feet feel baby soft which is pretty remarkable considering I didn't use any sort of pumice or exfoliation and also used no lotion.
Follow Up?
The directions say that I should notice the dead cells peeling and falling off in a little under a week. I will definitely be updating you, so be sure you're subscribed to this blog (subscribing is easy! Enter your email on the sidebar on the righthand side of this page and receive emails only when I post something new) to hear my results!
Shop
Have you ever tried a foot mask? What was your experience? Do you ignore your feet in the winter months? Let me know in the comments : ) I hope you have a wonderful weekend! xx
Watch My Latest YouTube Video
Watch Our Latest Vlog