Hi there! Happy Wednesday!
How is your week going so far? I hope that you're as happy to be closer to the weekend than Monday as I am ; )
I love having an array of foundations for all different occasions, and one foundation type I always need in my stash is a super full coverage and matte foundation that I know can cover all my imperfections while lasting all day long. I have been testing out the Maybelline SuperStay 24 Hour Foundation and want to share my thoughts with you.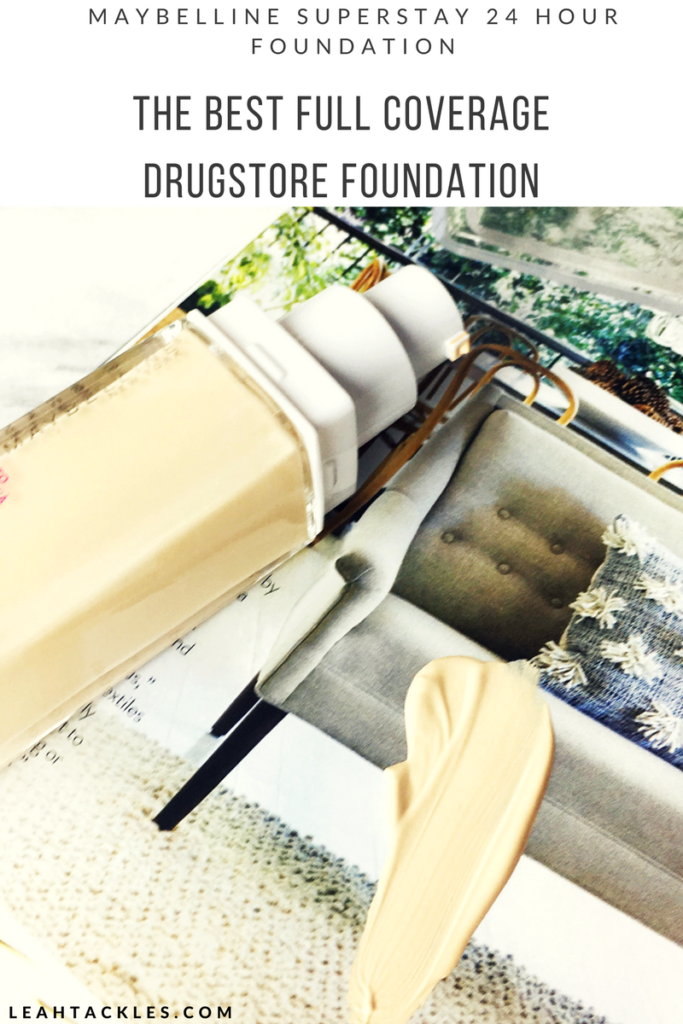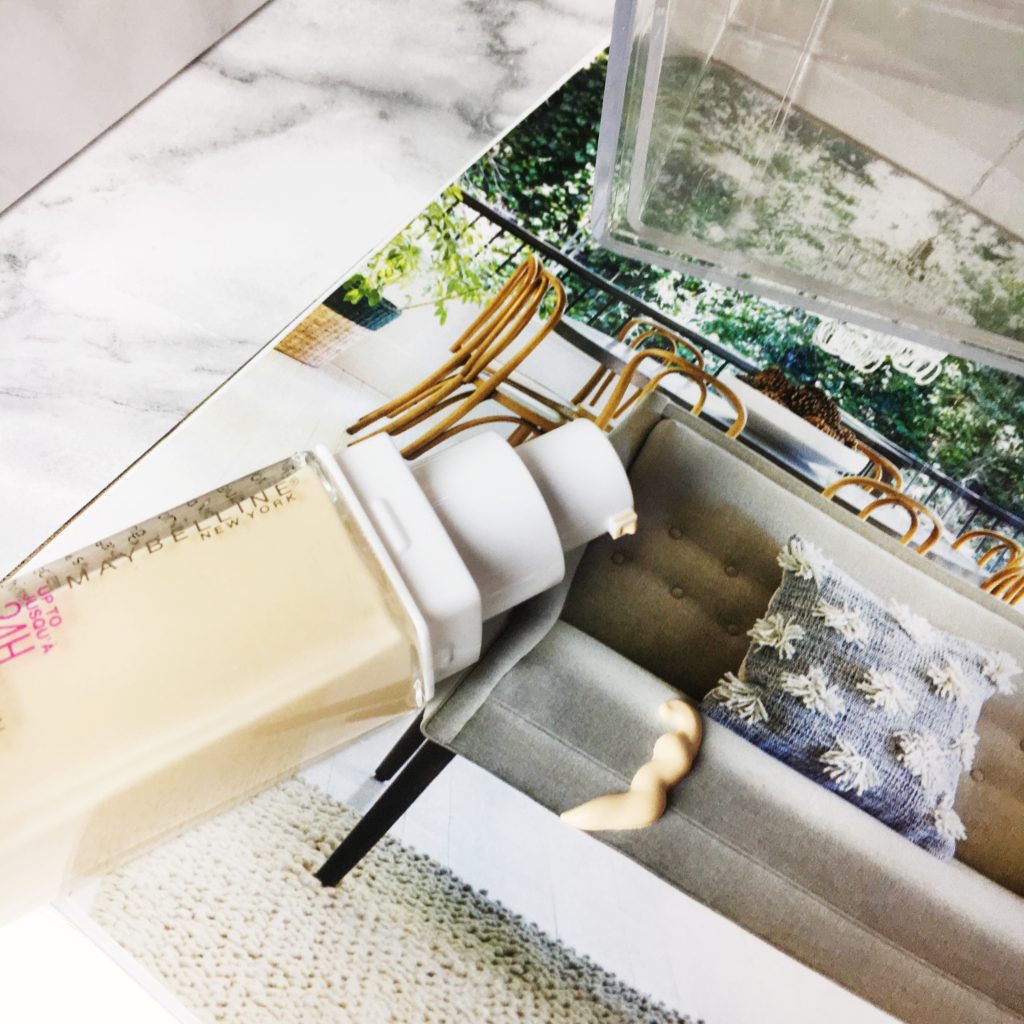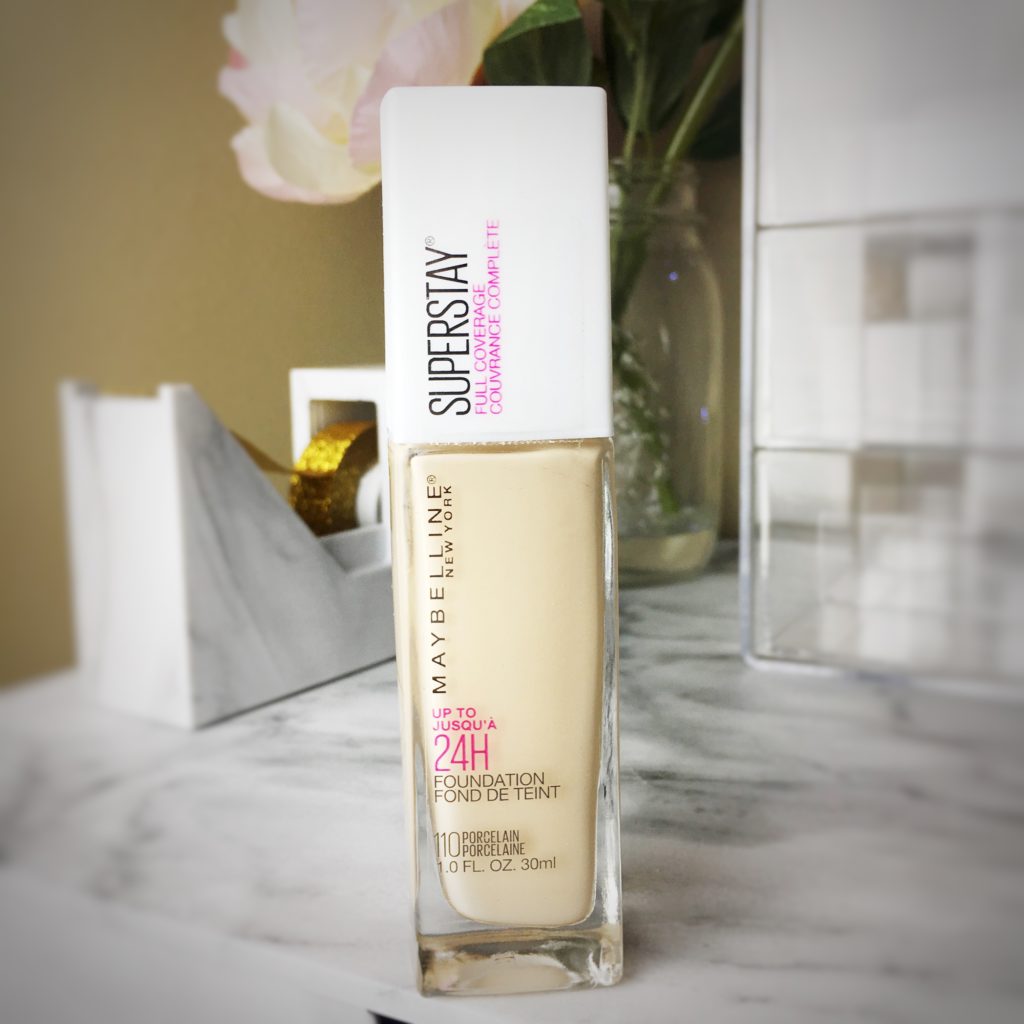 My Thoughts
Right off the bat I love that this has a pump bottle instead of plain glass because I find it much easier to get the right amount without waste as opposed to bottled foundation without a pump (I love tube foundations in terms of packaging, too). As with most very full coverage foundations I use a primer (this is my favorite primer) to avoid settling into my pores.  I was blown away with how full coverage this really was, and I found it to set very quickly so I had to move fast. When applying this I would suggest dotting a bit of foundation on one area of your face, blend it in with a brush, sponge, or your fingers, and then dot some foundation on another area of your face and repeat so it doesn't start drying down on you before you've blended it into your skin.  You can see my apply it with the Eco Tools Sponge on my LeahTacklesBeauty Instagram. When using this foundation I only needed concealer for my dark circles under my eyes (I blame my three Little Loves as well as genetics, love ya mom and dad!).
My Routine
I use my fingers to apply my favorite makeup primer, focusing on my t-zone, before applying the Maybelline SuperStay 24 Hour Foundation in Classic Ivory (*Note: I have noticed that even though I am typically the lightest shade in most foundation ranges, this is even a bit light for me and I will need to mix or go a shade darker in the summer).  I enjoy applying this with my favorite Sigma F50 stippling brush or a beauty sponge.
Final Thoughts 
If you're searching for a full coverage foundation that stays in place all day long (I didn't test it for 24 hours, but it wore beautifully for at least 12!) this is a fantastic option at a great price point of about $11. The line has 16 shades in the range, which is a fair amount but I would love to see even more shades available. I love that this foundation doesn't feel heavy, but gives a ton of coverage.
Shop
Have you tried this foundation? What is your favorite drugstore foundation? Let me know in the comments : ) Have a fantastic weekend! xx
Watch My Latest YouTube Video