Hi there! Happy Wednesday! And Happy NOVEMBER?! I am not quite sure how that is possible, but we took the Little Loves Trick-or-Treating last night, so I  know it's true ; )
Sometimes when picking items to share with you or review I am looking at newly released items, hyped items, or "shiny" items that seem special or fun. Yes To Tomatoes is part of the Yes To line and an item that I always have on hand, use regularly, and yet somehow haven't dedicated a post to is the Yes To Tomatoes Facial Hydrating Lotion.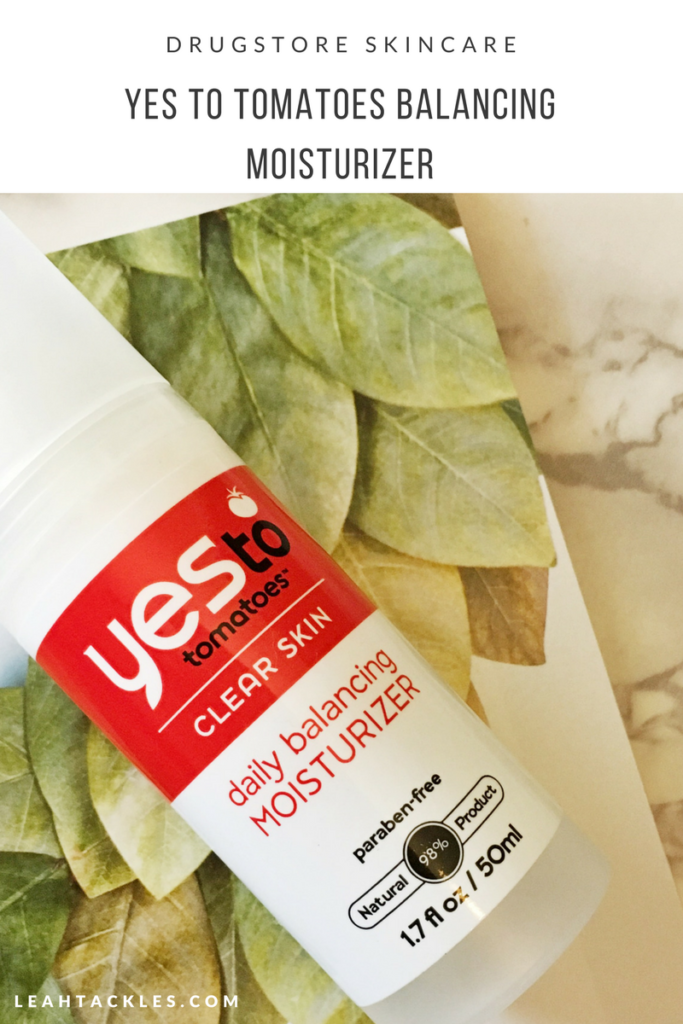 What It Claims
This facial moisturizer in antioxidants and powerful sebum (oil that causes Monday, check out Monday's post for more on that) absorbers. The Yes To Tomatoes Facial Hydrating Lotion moisturizes and balances your skin.
Why I Love It
I have oily/combo skin and get occasional breakouts, but I also deal with some dryness and fine lines, so having a lotion that isn't specifically targeted as an acne product but helps combat that AND help my dryness is amazing! I have been using this product for at least four years and will continue to do so.  I also love that this is about $10 at the drugstore, so it is a product I can repurchase when I need to without waiting for a sale or having anxiety. My only complaint is that it does not have SPF, so do keep that in mind.
 My Routine
I use this on my face and neck after cleansing and toning my face. I sometimes follow up with the First Aid Beauty Oil-Free Mattifying Gel 
Shop
Do you have a favorite moisturizer? Let me know in the comments! Have a great day! xx
Watch My Latest YouTube Video