Hi there! Happy Wednesday!
Tomorrow my middle Little Love turns FIVE! I can't believe it! I have been busy preparing for his special day, so I still have some shopping to do, but I am starting to finish up the last of my Christmas shopping.
I have been doing a lot of gift guides lately, and that is because during the months leading up to Christmas most of my Googling and Pinterest-ing is me searching for gift ideas for myself. If you have any last requests for ideas for the holiday shopping season, be sure to comment so I can try to do that for your while we are still in the "ships in time for Christmas" timeframe. *Note: Please check shipping times, but I tried to include items that should arrive before Christmas.
Today I want to share gifts that I like to have on hand for people such as teachers or hostesses who I want to thank for their hard-work and kindness, but I maybe do not know as well or have a big budget for. Most of these gifts are beauty related (of course!), but I threw in a few other options as well.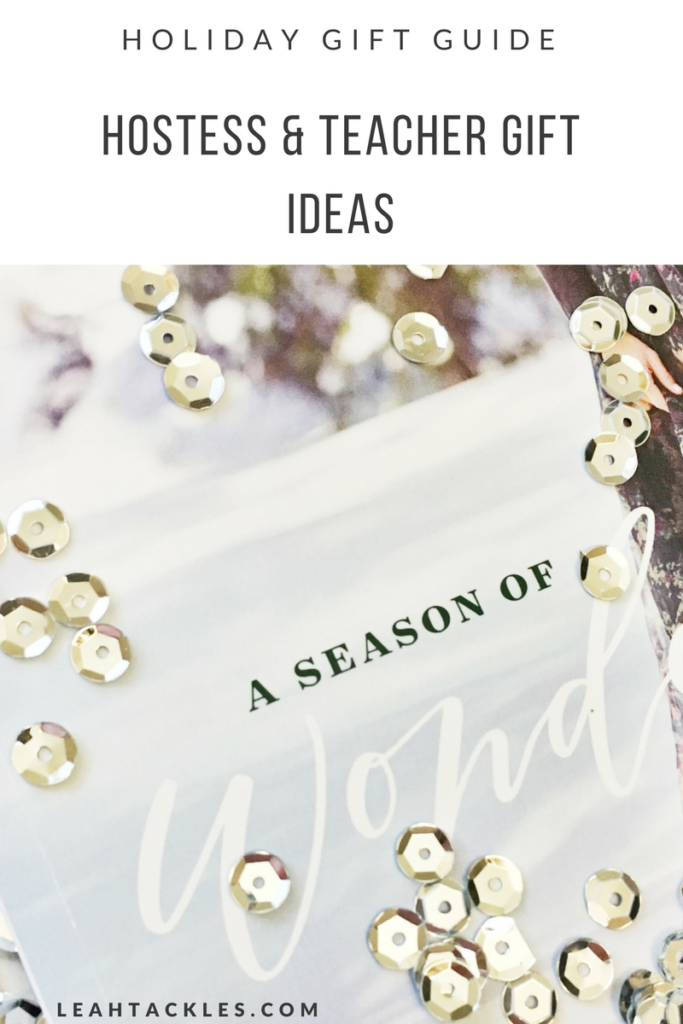 TonyMoly I'm Real Single Use Mask Set of 11
I love these masks, and if you added a bottle of nail polish small gift card it would be the perfect pampering gift for any lady one your list!
The Body Shop Mango Soft Hands Warm Kisses Set
Philosophy Holiday Hand Cream Set
Lush The Night Before Christmas Set
Christmas Spa Gift Set
Disney Brushed Stainless Steel Waffle Iron 
I think this would be such a fun gift for a family with young kids (or honestly, a Disney lover of ANY age!) who hosts a holiday party.
Wine Glass Markers
Lenox 2017 Snowflake Candle 
Thymes Fragrant Frasier Fir Votive Candle 
I have included this candle in my Leah Tackles Amazon Favorites Store because it is SO GOOD! A new holiday must-have for me!
The Magnolia Journal 4 Issue Subscription 
If you love the show Fixer Upper and/or Joanna Gains, you will absolutely adore this magazine! I look forward to getting mine in the mail, and devour it when it arrives!
Have you finished your holiday shopping? Have you been shopping only for others, or for yourself too? Let me know : ) I hope you have a wonderful weekend! xx
Watch My Latest YouTube Video