Hi there! Happy Wednesday!
If you've already gotten the man in your life a tie, headphones, or a watch (I love the JORD watches right now!) then you may be starting to run out of ideas. I think that skincare and grooming products for men make great gifts because they are often things that a guy wouldn't think of or know about to get for themselves.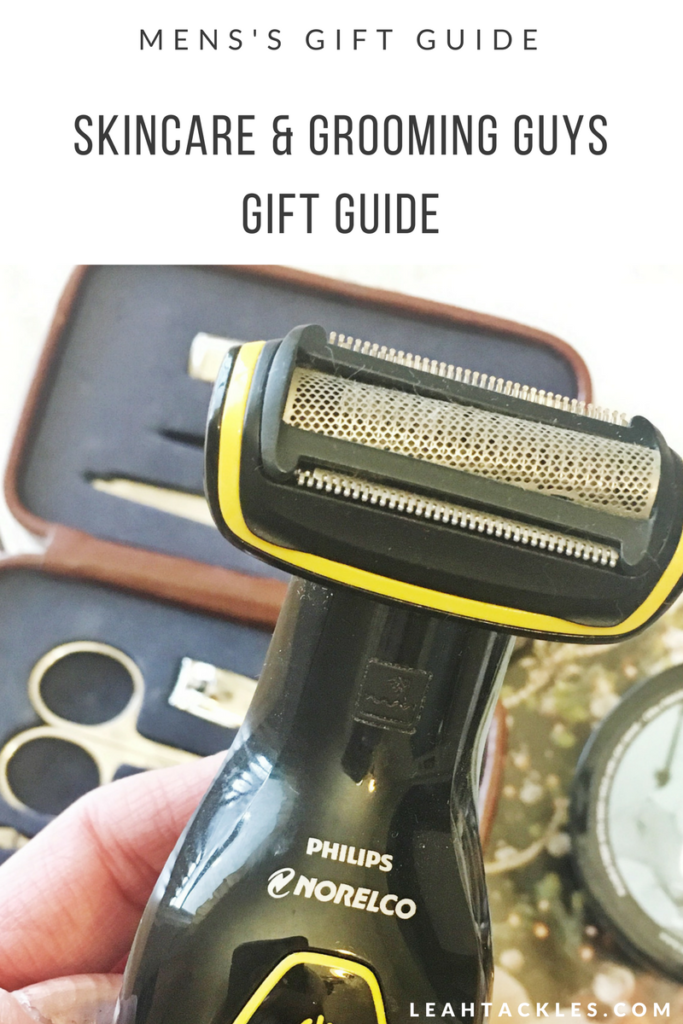 Philips Norelco MultiGroom 5000
I love this because it has so much bang for your buck including blades that sharpen as they work, a three-hour battery life, 13 trimming guards, a hair trimmer, and nose and ear trimmer. The reviews on Amazon truly speak for themselves, and I think it is a fantastic price point.
Honest Amish Beard Balm Leave-In Conditioner
Have you ever seen a guy with a fantastic beard that looks controlled, soft, and maybe has even a hint of shine? I bet he uses this, or something similar, and again the Amazon reviews speak for themselves.
Burt's Bees Men's Gift Set
My husband LOVES Burt's Bees lip balm, and their aftershave and these little sets are great because they make those basics very giftable. This is also a great affordable option if you have siblings or brother-in-laws who need a little stocking stuffer sized gift.
Manicure Grooming Set 
This is a great basic that every man should own, and is especially handy for business trips or vacations. I like this set because it is affordable, has a sleek looking case, and a variety of tools to keep nails neat and tidy.
Luxury Cologne
Whenever I get my husband cologne, it is really a gift for me because I absolutely love the smell of a fantastic cologne. One of my all-time favorite colognes is Acqua Di Gio by Giorgio Armani because it lasts all day, isn't overpowering for the workplace, and smells incredible!
Poo-Pourri 
This stuff cracks me up, and I got it as a "gag" gift for my husband one year…this stuff actually works! Plus, they have a special holiday version that makes it all the more hilarious & festive ; )
American Crew Fiber
This is hands-down my favorite item of 2017 for men's haircare! You can read my post on American Crew Fiber here.
What are your favorites men's grooming or skincare items? Let me know in the comments : ) Have a great weekend! xx
Watch My Latest YouTube Video