Hi there! Happy Wednesday!
I hope that your 2018 is off to a great start : ) It has been bitterly cold here, -20 with windchill some days, and I have once again been relying heavily on hand creams. My husband also has dry hands in the winter, and he doesn't like the feeling of lotion, so he has been using a hand salve instead.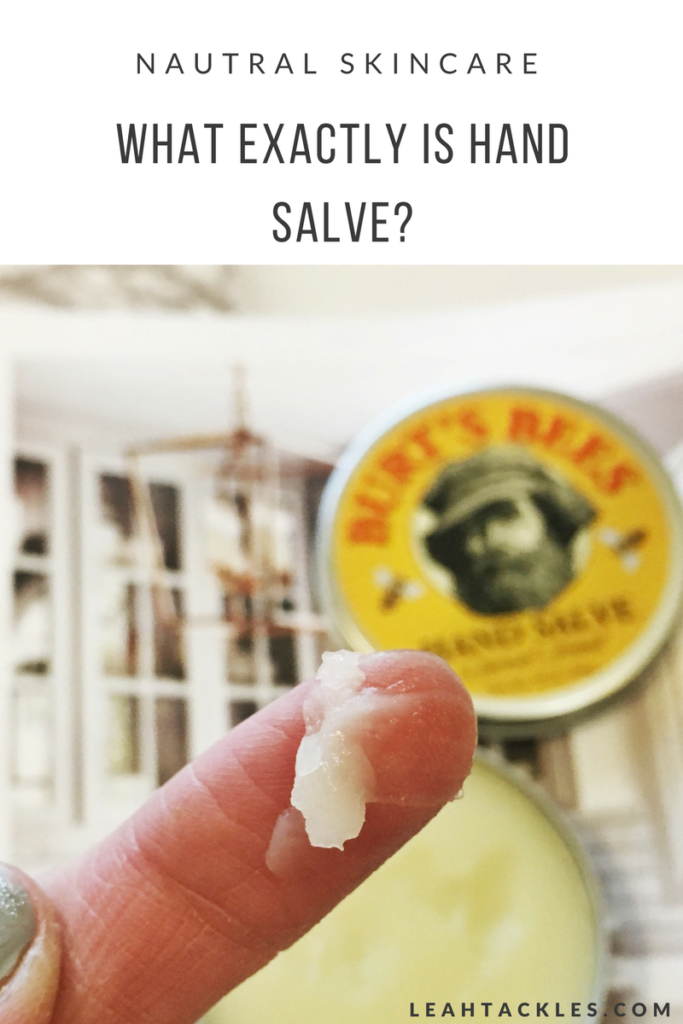 What Is Hand Salve?
Hand salve is thicker than most hand lotion or cream. It uses beeswax to create a thick emollient, which moisturizes the skin. Hand salves are a more natural product, containing natural ingredients, and often has a more herbal smell like an essential oil.
How Is Hand Salve Different From Hand Lotion and Hand Cream?
Hand Salve contains oil and beeswax and no water, which gives it a thicker consistency and longer shelf life. Hand Lotion and Hand Cream contain oil and water, and therefore are thinner in consistency. Hand Cream contains less water than Hand Lotion, so Hand Creams are thicker than Hand Lotions.
The Best Hand Salve?
My husband and I both love the Burts Bees Hand Salve because it is an affordable price point from a brand that I know and trust.
Do You Need It?
If you don't like rubbing lotion or cream on your hands, a bit of the Burts Bees Hand Salve focused on the backs of your hand goes a long way without making your hands have that covered-in-lotion feel.
Shop
Do you like hand lotion? How cold is it where you live? Let me know! xx
Watch My Latest YouTube Video