Hi there! Happy Wednesday! And, HAPPY VALENTINE'S DAY!
I hope that you are having a wonderful Valentine's Day! I truly believe that Valentine's Day is for everyone, parents, kids, romantic partners, and friends. I hope that you are spending this day with people that you love : )
I absolutely love filling in my brows, and do so nearly every day even when I am not wearing other makeup. I use all different brow products, pomades, gels, waxes, powders, and of course pencils. Today I want to share my current go-to pencil from Benefit Cosmetics.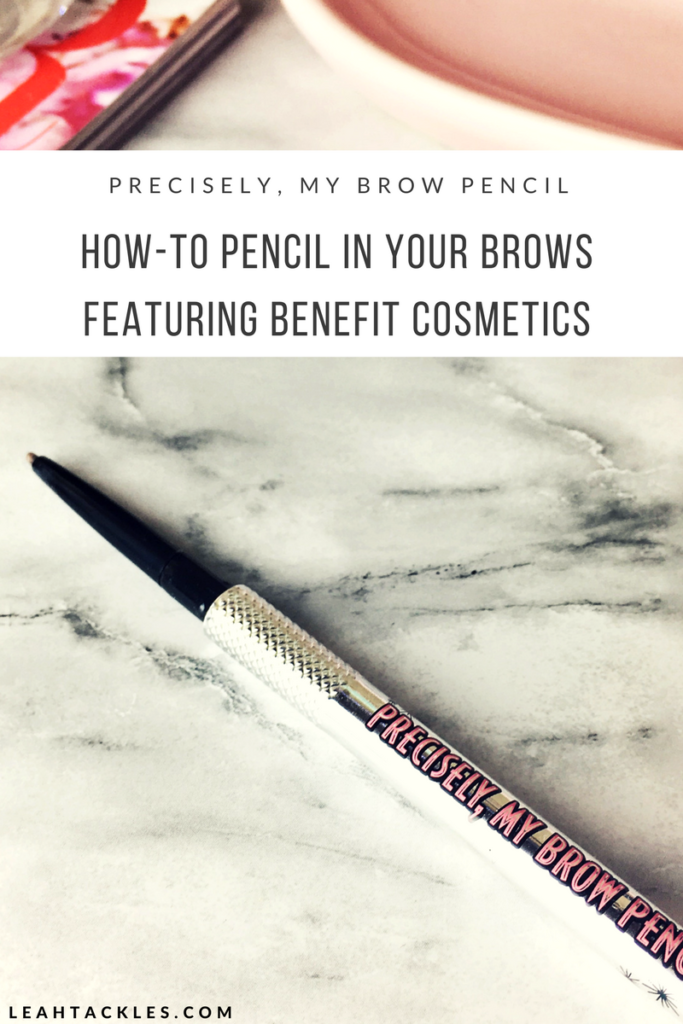 About the Precisely, My Brow Pencil
This ulta-fine pencil pencil claims 12 hour wear, waterproof, smudge-proof color, custom control grip, a twist-up tip that doesn't need to be sharpened, and a spoolie brush for blending.
My Thoughts
I am a huge fan of the Brow Wiz from Anastasia Beverly Hills, and I decided to give this Benefit Cosmetics Precisely My Brow Pencil a try because it has a very fine point similar to the Brow Wiz. I love Benefit Cosmetics brow products, and this is now my new favorite! I was amazed and how easily I could get hair like strokes and how well the pencil blended with the spoolie brush when I combed through them.
My Routine
My favorite trick with brows is to hold the pencil straight up and down against my nose to see where to start my brows, then against the tip of my nose at an angle to see where my arch should be, and then at the tip of my nose to the edge of my eye to see where the tail of my brow should end. I show this on my Leah Tackles Beauty Instagram, so check that out if that was confusing ; ) I start making strokes upwards on the inner part of my brow, mimicking real brow hairs. I then fill in the rest of my brow following the natural shape of my brows. I like doing my brows darker in the middle and tail of my brow, but lighter on the inside. Once my brows are filled in, I use the spoolie brush to brush my brow hairs up on the inner part of my brows, and then comb any stray hairs in place and blending any harsh lines.
Shop
Watch My Latest YouTube Video