Hi there! Happy Monday!
So, have you started shopping for the holidays yet? The holidays are approaching fast and I am so excited to be sharing two stunning wooden watches from JORD Wood Watches with you that I think would make fabulous gifts. I am also a huge fan of these for gifts because you can order them from your own home while curled up on the couch in your pajamas instead of battling crowds at the mall. JORD provided me with these watches for review, but as always all opinions are my own and I do not accept money in exchange for a positive review.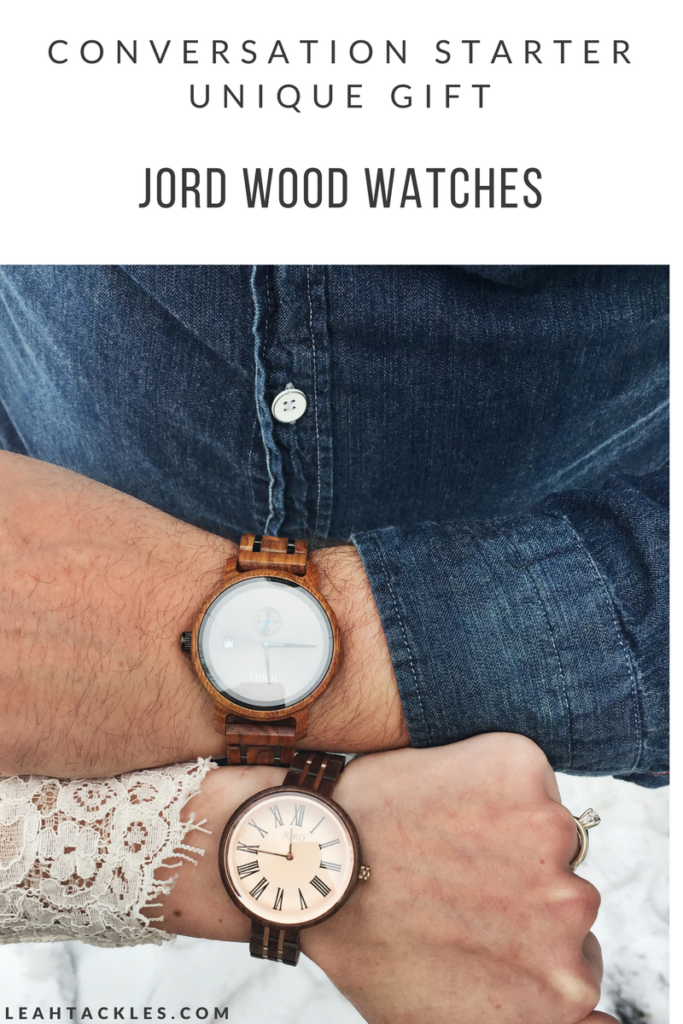 JORD Wood Watches
Jord means soil, dirt, earth, and ground in Swedish, and that name is fitting for these wooden watches with original designs and refined aesthetic. If you head to JORD's Instagram you will see gorgeous watches styled both for work and play. Have you ever thought that the man in your life has plenty of ties, wallets, polo shirts, or bottles of cologne? Me too! Actually, my husband, Stephan, even has several watches, but he had never had anything like a JORD wood watch.
Our Picks
My husband, Stephan, loved the look of the "HYDE" style with 100% natural hand-finished wood and sapphire crystal glass.  Using the JORD Measuring Instructions we were able to easily measure Stephan's wrist to ensure a proper fit. This watch retails for $219.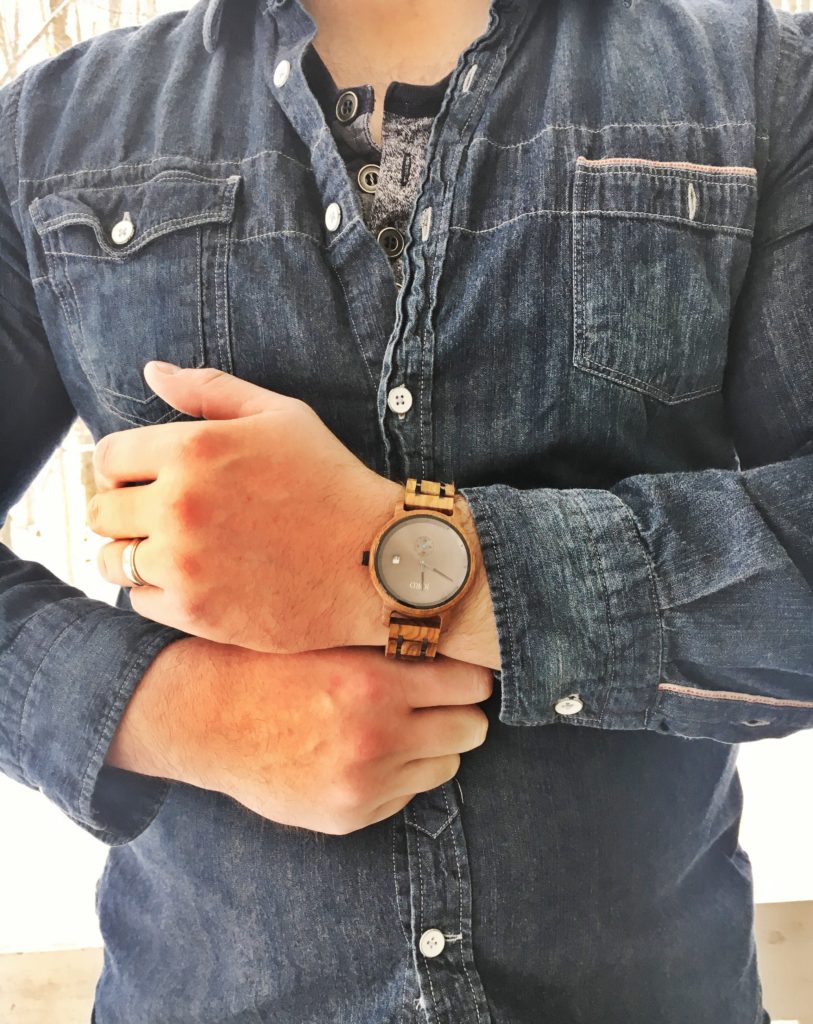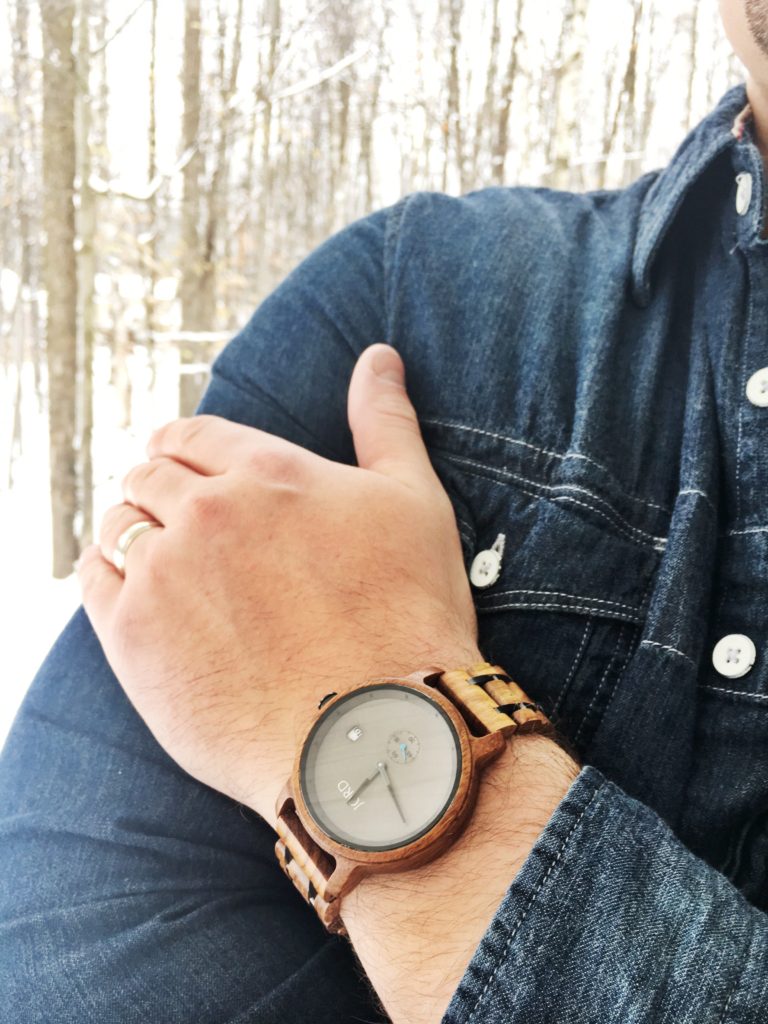 I opted for the "CASSIA" style which features an ultra slim band with interlaced wood and metal links and is now my absolute favorite watch from JORD and one that I have in mind for a few ladies on my Christmas shopping list. The "CASSIA" style retails for $199.
Packaging
One of the reasons that I think JORD Wood Watches stand out as such a cool watch and unique watch gift is because the packaging makes them so giftable. The box is beautiful, we have two JORD boxes sitting on our dresser, and it is also functional with a drawer under that is perfect for cufflinks or earrings.
The Watches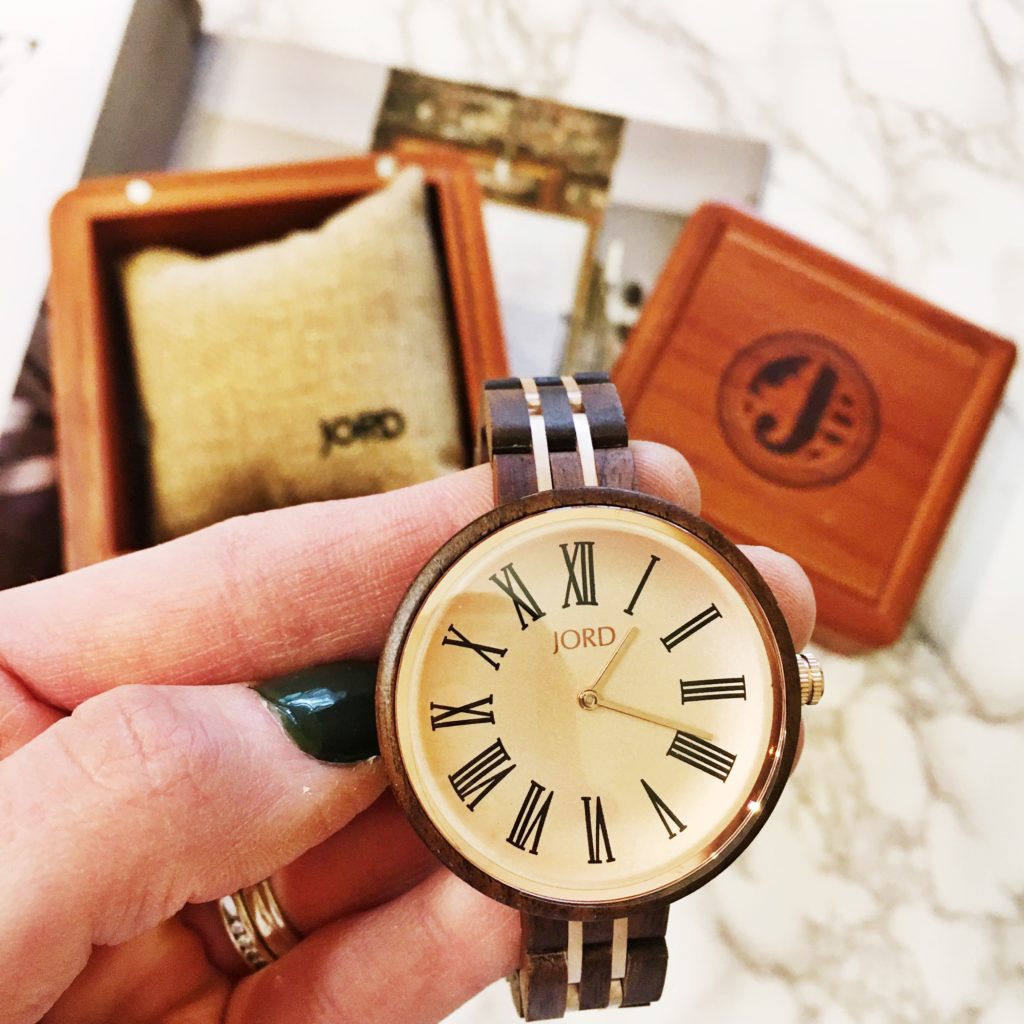 Shop
Shop my husbands watch, the "HYDE" style here.
Shop my watch, the "CASSIA" style here.
Shop men's watches here.
Shop women's watches here.
Code
Go HERE and fill out a short form to get 25% off any JORD Wood Watch for yourself or a lucky person on your shopping list!
*NOTE! This code expires 12/19/17
Why I Love JORD
JORD was so kind and easy to communicate with which is huge to me because I love good customer service. JORD also has a Watch Care Page which is very helpful especially for a unique product like this. You can also see a lot of fun styling inspiration on the JORD social media sites! I love following JORD and I think I "heart" every Instagram pic they post.
JORD Social Media
Have you started shopping for the holiday season yet? Are you done with your holiday shopping? Will you be braving the crowds on Friday or will you be shopping from you computer (like me)? Let me know in the comments!
Thank you, as always, for reading!
WIDGET CODE

Luxury Wooden Watch


Watch My Latest YouTube Video