Hi there! Happy Wednesday!
I hope that you're having a wonderful week! Thank you, as always, for reading my blog!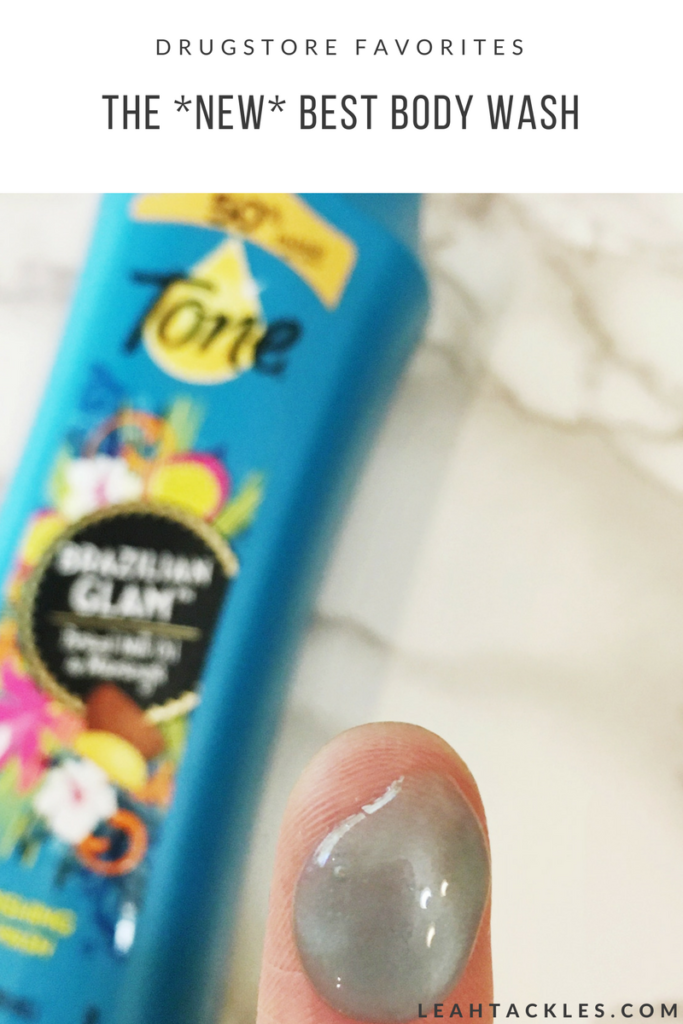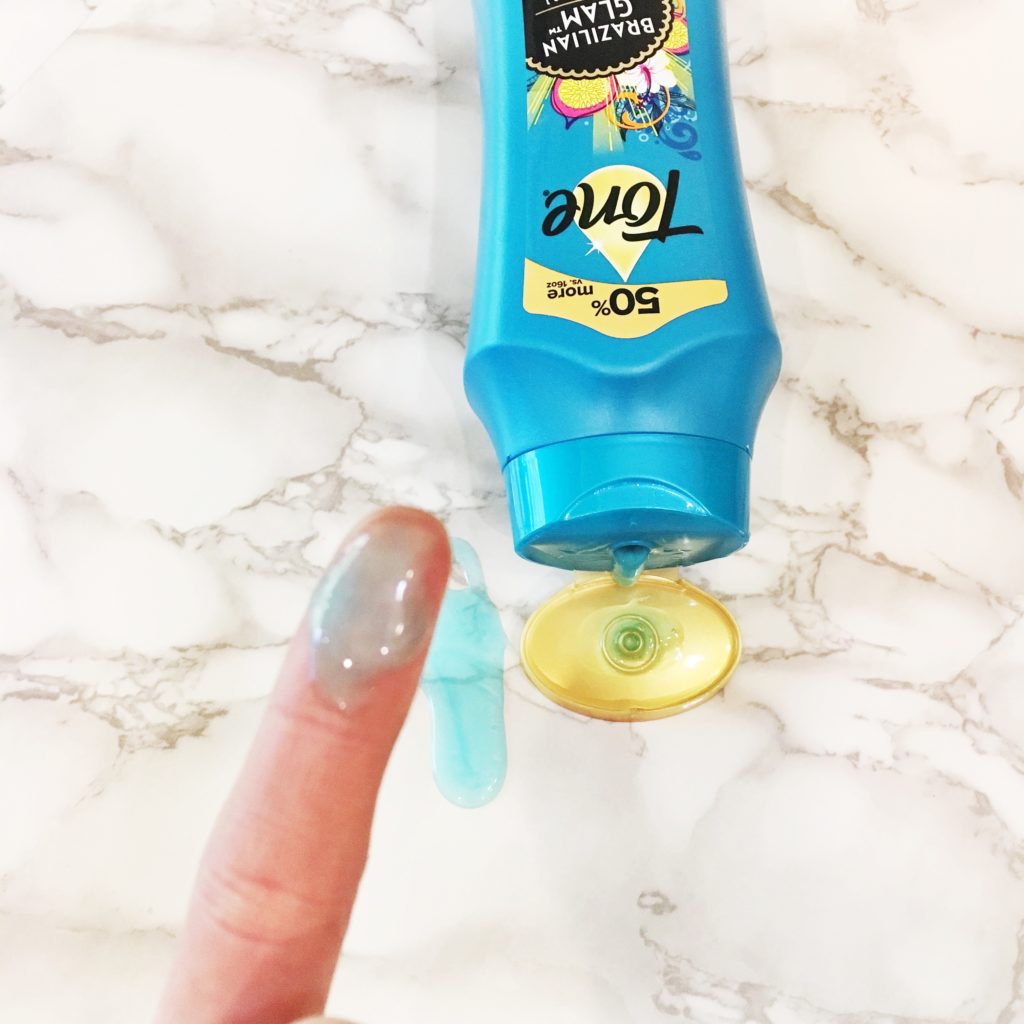 What It Claims
Infused with Brazil Nut Oil, this moisturizing formula will make your skin feel smooth, and look beautiful.
My Thoughts
If you're a regular reader of this blog, you know my all-time-favorite body wash is the Caress Evenly Gorgeous Body Wash Burnt Brown Sugar and Karite Butter but the bright packaging of the Tone Brazilian Glam Body Wash caught my eye at the grocery store (good job, Tone!) so I decided to give it a try. I am IN-LOVE with the scent! It has a tropical scent that is really pleasant, and I even noticed it lingering on my skin after I was out of the shower, which gives it bonus points for me. This lathers easily, and does feel moisturizing on the skin. I will continue to buy this product when I want a shower gel or body wash, but when I want an exfoliating body wash I will stick with my tried and true Caress Evenly Gorgeous.
My Routine
I wet my loofah and add a quarter sized amount (a little of this body wash goes a long way) of the Tone Brazilian Glam Body Wash. I start with my legs and work my way up.
Shop
Have you tried any of the Tone body washes? Do you have a favorite body wash from the drugstore? Do you have a favorite drugstore shower essential that you can share? I would LOVE to hear from you in the comments of this post : )
Watch My Latest YouTube Video