Hi there! Happy Monday!
I hope that you had a great weekend! Saying we are having an "unseasonably warm" September is an understatement and that combined with the day-to-day stressors means that my skin hasn't been very happy with me. Last week I did a post about Dr. Brand Microdermabrasion Age Defying Exfoliator, and today I decided to share my thoughts on how Dr. Brand PoreDermabrasion compares.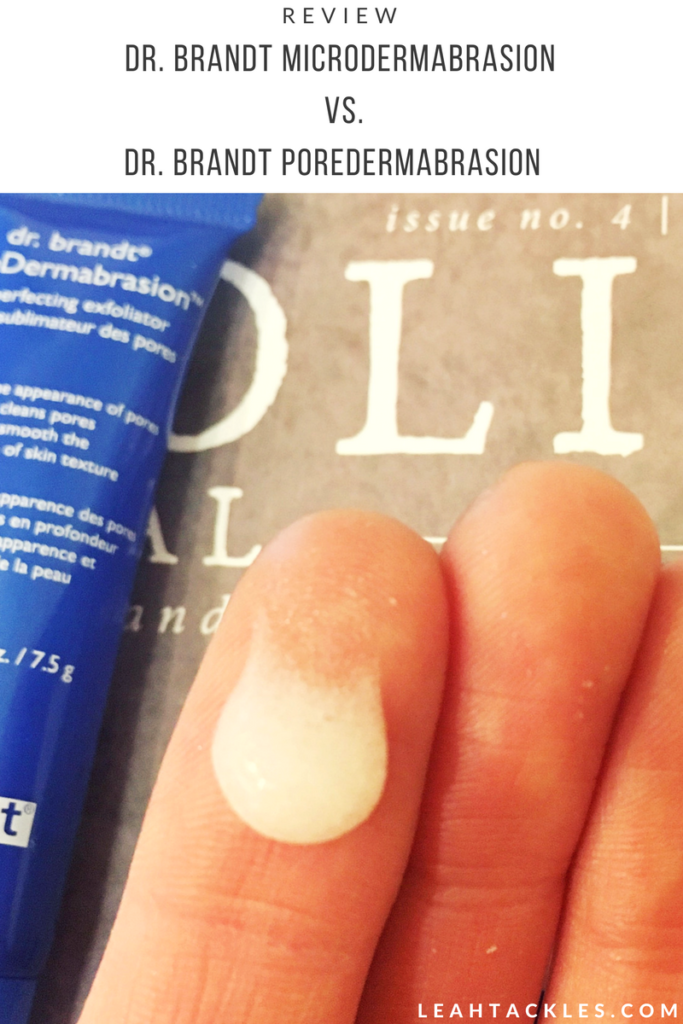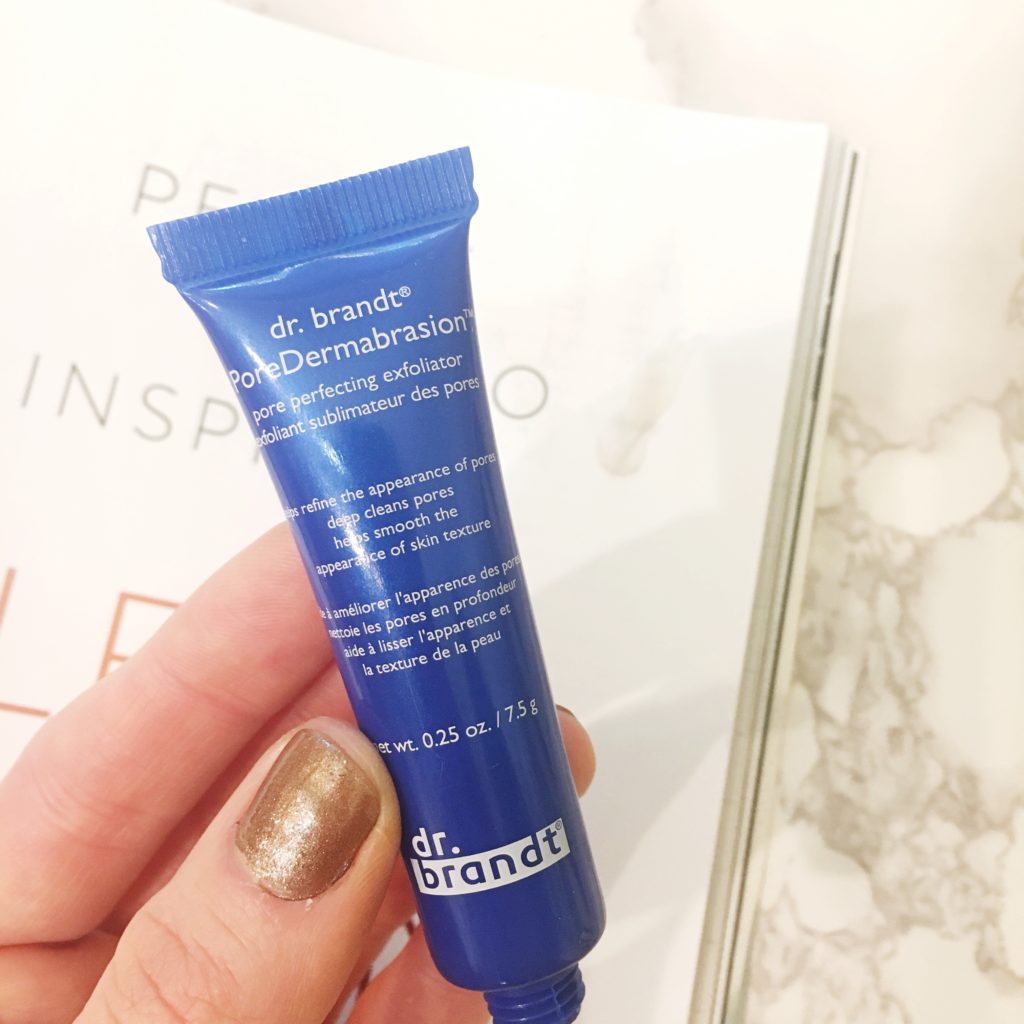 What It Claims
Dr. Brandt Poredermabrasion is suitable for normal, combo, or oily skin. The PoreDermabrasion Pore Perfecting Exfoliator works to help with dullness, uneven skin, oily skin, and large pores. .This exfoliator works to cleanse pores while it strengthens and tightens the look of pores. This exfoliator is formulated without parabens, sulfates, and phthalates.
My Thoughts
The physical exfoliator contains the same pharmaceutical grade aluminum crystal and feels very similar in consistency as the Dr. Brandt Microdermabrasion. The lime extract and salicylic acid make the exfoliator feel a bit more rough on the skin, and I did notice that my skin tingled but it wasn't uncomfortable. I find the PoreDermabrasion to be very comparable to the Microdermabrasion, but would suggest the PoreDermabrasion for those with very oily skin. If you have normal skin, sensitive skin, or dry skin I would go with the Dr. Brandt Microdermabrasion.
My Routine
After removing my makeup I lightly dampen my skin with warm water and then use this exfoliating scrub in circular motions all over my face. *Note: I focus on my nose, chin, and cheeks and try to not get too close to the delicate eye area.
Shop
Have you tried either of these Dr. Brandt products? Have you tried any Dr. Brandt Skincare? Please let me know in the comments! : )
Watch My Latest YouTube Video