Hi there! Happy Wednesday!
I have very long and color treated hair, and I get a lot of questions about how I keep my hair healthy, so today I want to share a few simple tips with you.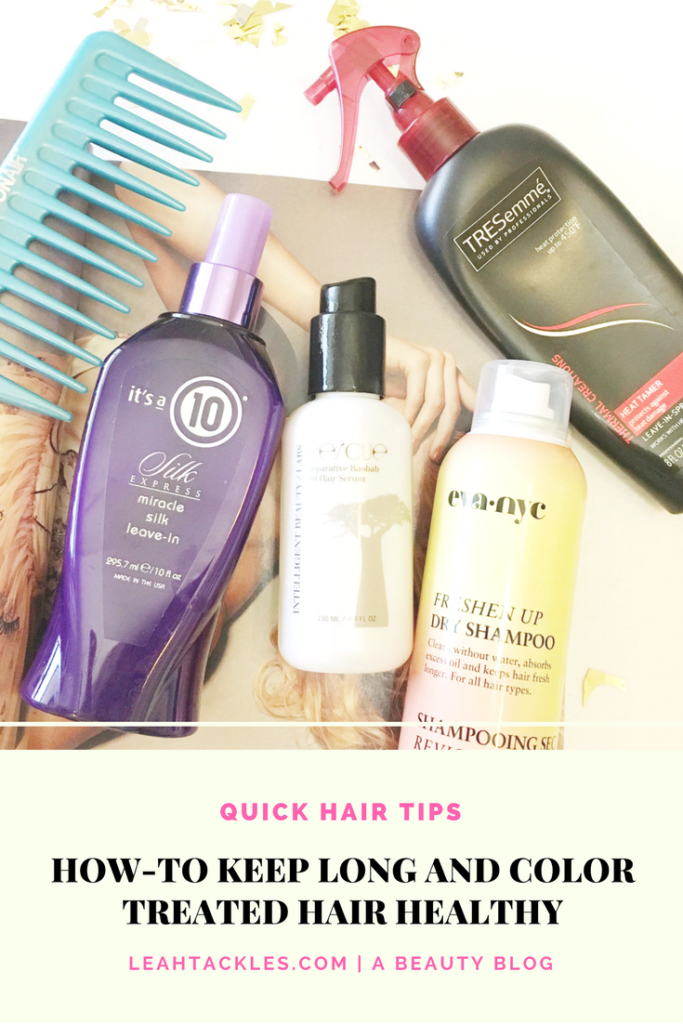 Don't Wash Your Hair Every Day
This was a hard one for me years ago, but now I wash every other day or every couple of days. If you get greasy in the roots, or if you are an every single day hair washer, it can take time to get yourself AND your hair trained to skip a day, but it *will* even out! Skipping a day or two between shampooing will actually slow down the oil production and leave you with  healthier hair.
Befriend the Braid, Messy Bun, or Top Knot
I like to wear my hair in a braid or bun when I want to give my hair a day off from heat styling, or if I'm in a rush. I have been LOVING wearing my hair in a french crown braid that is perfect for summer and the gym! I got a lot of requests on Snapchat (@LeahTackles), which surprised me because it takes less than 5 minutes and isn't fancy, but I ended up filming a talk-through style tutorial so you can copy the look.
My Hair Product Essentials
If you have any more specific questions about my hair or haircare routine, please ask! Thank you for reading and please subscribe!