Hi there! Happy Monday!
I hope that all of you had a wonderful weekend and a Happy Mother's Day! I woke up to sweet handmade cards, flowers, and we ate lunch at a restaurant, so it was a pretty big deal ; )
I pride myself in writing this blog as if I'm chatting to one of my girlfriends, and try to be completely upfront because I know that the one thing I have on my side is my credibility in you, the readers, eyes. Now that LeahTackles.com has been something I've done for over three years, I get approached more often by companies and also friends or acquaintances who are interested in me sharing their products on this blog or my LeahTackles YouTube channel. I never bash anyone, and I completely respect everyone doing their hustle, but I am always very careful because to me this blog is not a sales pitch platform, and it never will be. So, when Sarah, an independent consultant for LimeLight by Alcone, contacted me to do a review I was apprehensive initially. However, I agreed to try out a few items for consideration for review after she told me more about the makeup, and my curiosity was peaked because it sounded different and I LOVE anything new in makeup that I've never tried before. Today I want to share my thoughts on the Enduring Lip Color and also touch on their skincare line.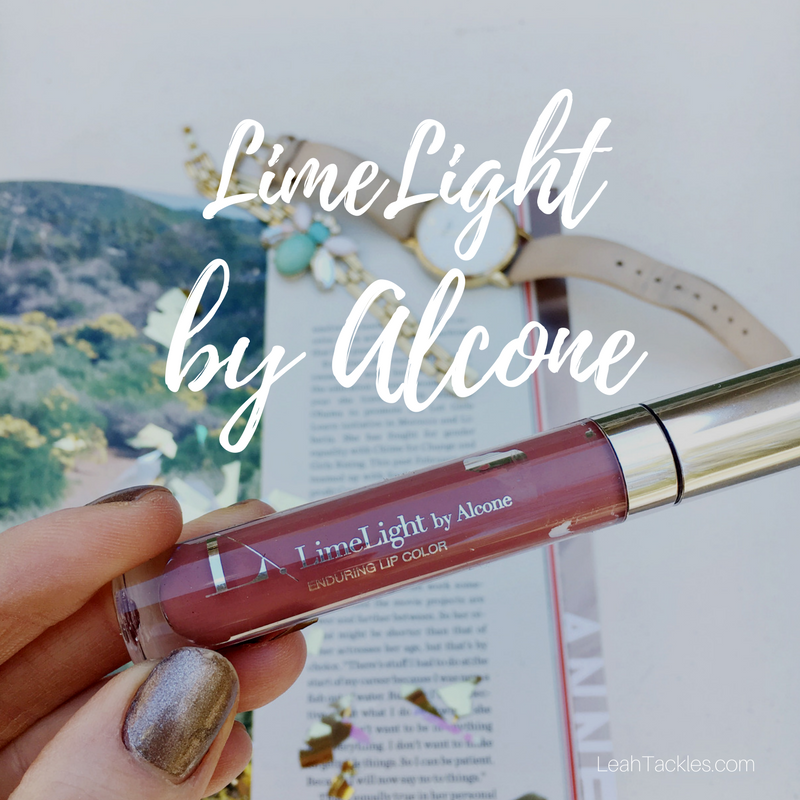 About LimeLight by Alcone
The Alcone Company opened in 1950 as a pharmacy sold makeup for stage shows in Broadway. The makeup was incredibly popular amongst makeup artists so now their top-selling products and then branded as LimeLight. So many of the popular makeup techniques we use today (hello contouring and highlighting…) were used for years in stage makeup, and so I found the history of this brand interesting.
LimeLight by Alcone Enduring Lip Color in Macaroon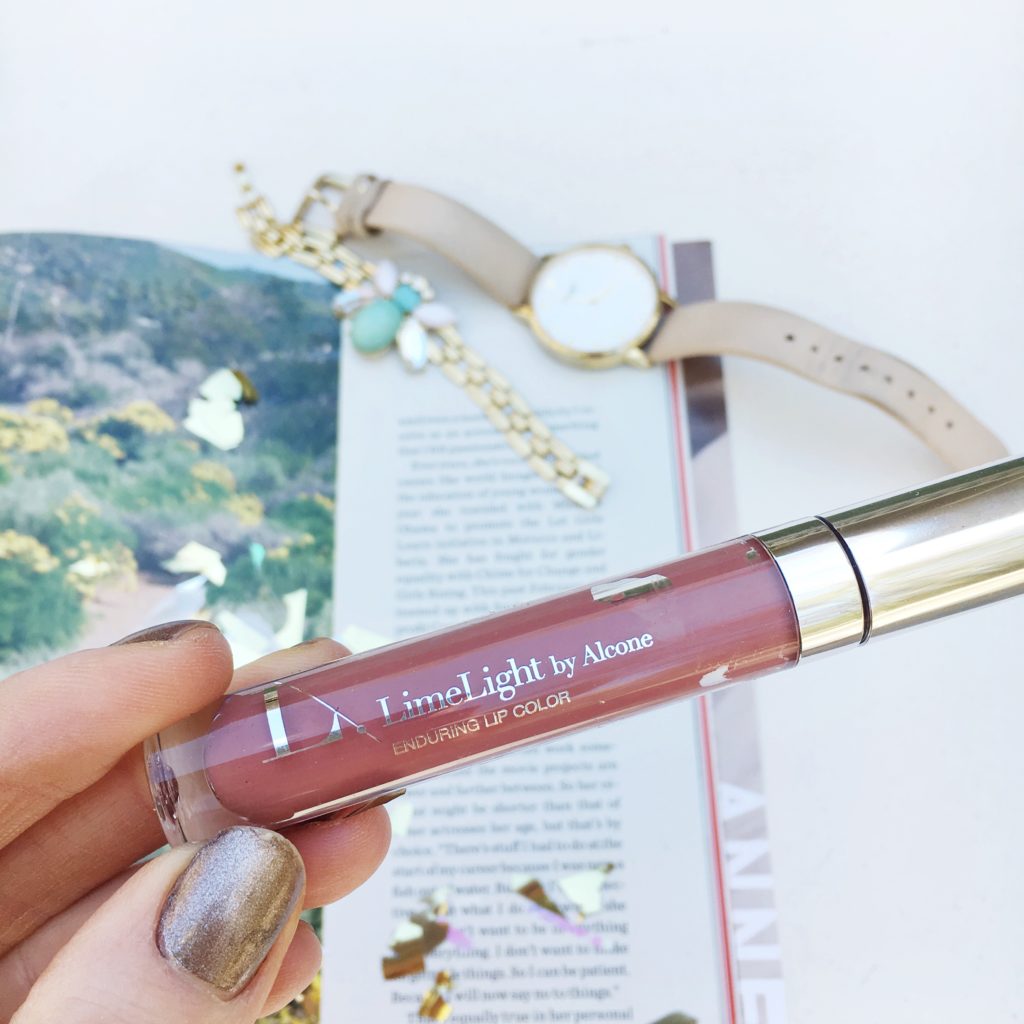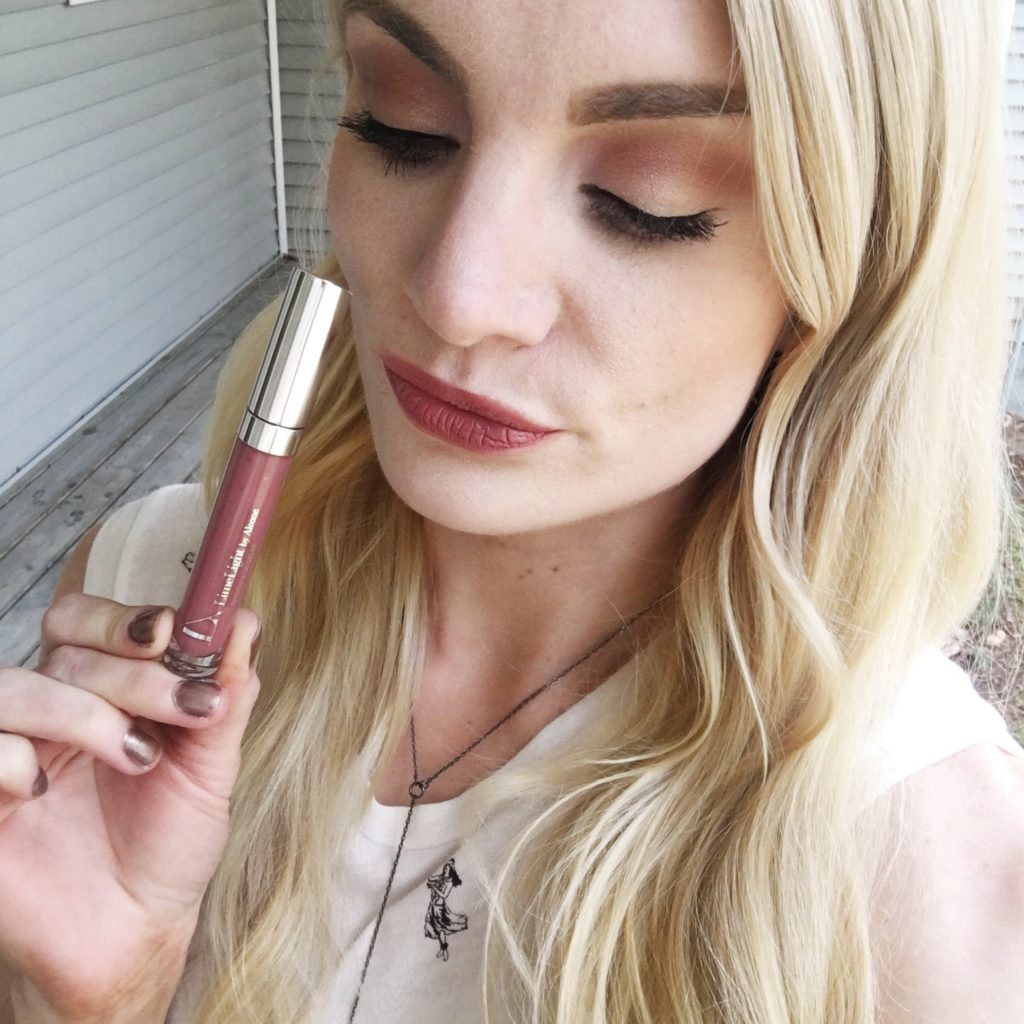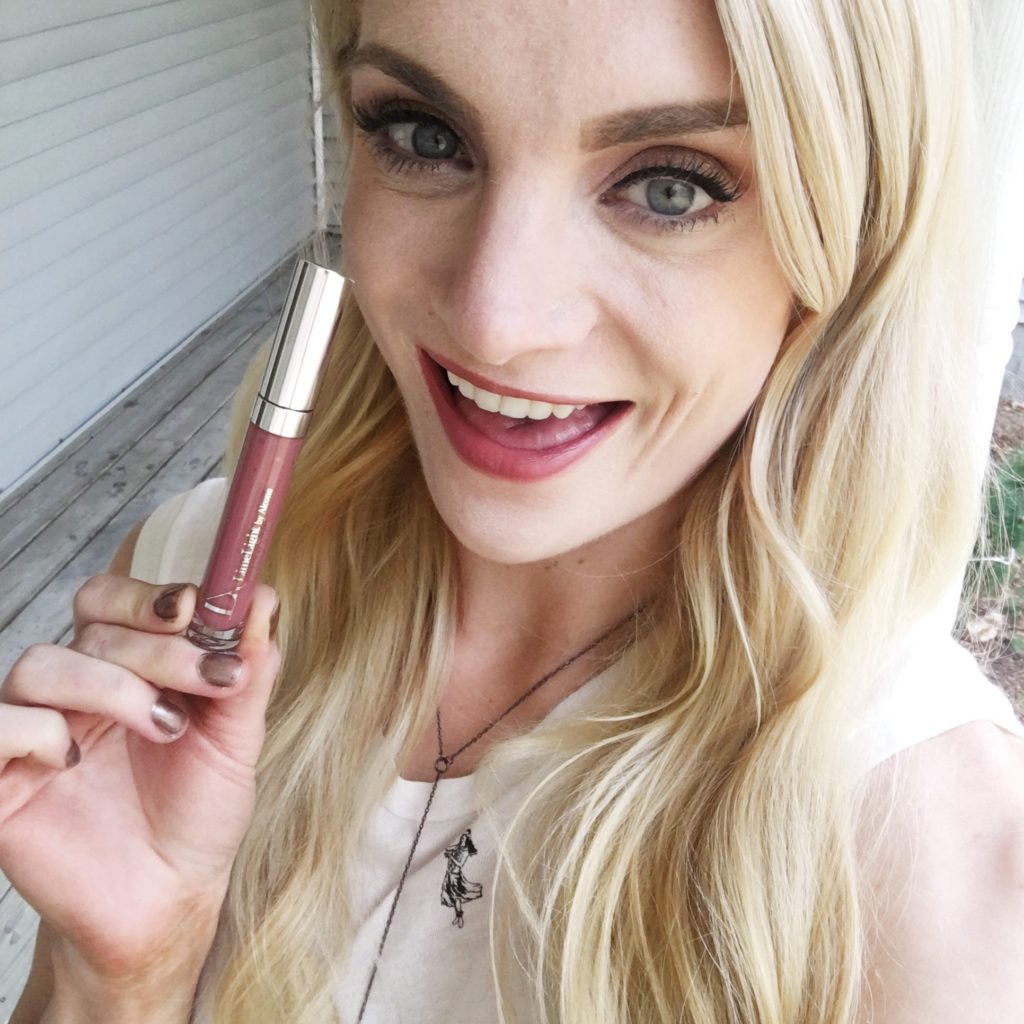 Sarah RAVED about these liquid lipsticks, and being a big fan of liquid lipstick I was excited to try them out. She sent me a few pictures to see what color I would like to try, and I opted for this gorgeous deep mauve nude color. I do have to say that some of the promo swatches of this from the LimeLight by Alcone website make it look darker and more brown than it actually swatches in person, so I liked seeing it on actual people to get a better idea of the color.
First Impression
This stuff smells SO GOOD! It smells like a baked good, vanilla and delicious, but not overpowering and I only noticed it when I applied the lipstick. This has a sponge doe foot applicator and when I pull it out of the lipstick tube I like that it wasn't covered in product that I had to scrape off on the side.
My Routine
This can be used as a base under the LimeLight by Alcone Signature Lip Gloss or alone. I did what I do before applying all liquid lipsticks; dab on an EOS lip balm ever so slightly on my lips and then line them with a liner similar to the lip color I am using. I then put on a THIN layer of the product, which was opaque and all that was needed, which is the best way to get a liquid lipstick to wear well without flaking off or appearing dry.
Final Thoughts
This had great wear, even after eating a burger at a Mother's Day family cookout, and eating a dressing which can famously breakdown lipsticks because of the oils. I did choose to reapply this about midday, but the color never looked bad. I didn't have any issues with the lip color bleeding, coming off on my coffee cup in the morning or my wine class at night, and it didn't kiss off on my husband or Little Love's either ; )
Skincare
Sarah was also kind enough to send me some samples of skincare, and I am still trying them out because I am very picky when it comes to skincare and takes some time to see a noticeable difference. It is natural, chemical free, free of parabens, and vegan.
Shop
Please take a minute to checkout Sarah's LimeLight by Alcone Page! She was very upfront when I asked questions, and responded quickly to all my questions. I really want to try the foundation next, which claims to have 50% pigmentation vs. most foundations that have 18-26% pigmentation, to provide incredible coverage while still feeling light on the skin.
Thank you for reading! Have you heard of this brand? Have you tried this brand? Let me know in the comments of this post!