Hi there! Happy Wednesday!
It is now officially spring, but in many areas that means it could be cold and raining (or here even snowing!) one day, and warm and sunny the next. I want to share an outfit idea that helps transition your wardrobe from the cooler winter months into wacky spring. JORD provided me with a watch for review, but as always all opinions are my own and I do not accept money in exchange for a positive review.
JORD Watches caught my eye on Instagram because they are incredibly stylish, but also very unique. I was curious about the name and found out that Jord actually means soil, earth, dirt, and ground in Swedish.  My husband has a watch from JORD that I reviewed here and I was so excited to finally try one for myself. JORD makes luxury wood watches for both men and women.
MY SPRING STYLE
I enjoy easy pieces that I can dress up or down and work for the many occasions I find myself in as a wife, mother, professional, and expert chocolate and champagne taste-tester 😉
This outfit was made up of mostly very affordable, classic pieces from Target, Forever 21, J. Crew, a local boutique, and my JORD wood watch.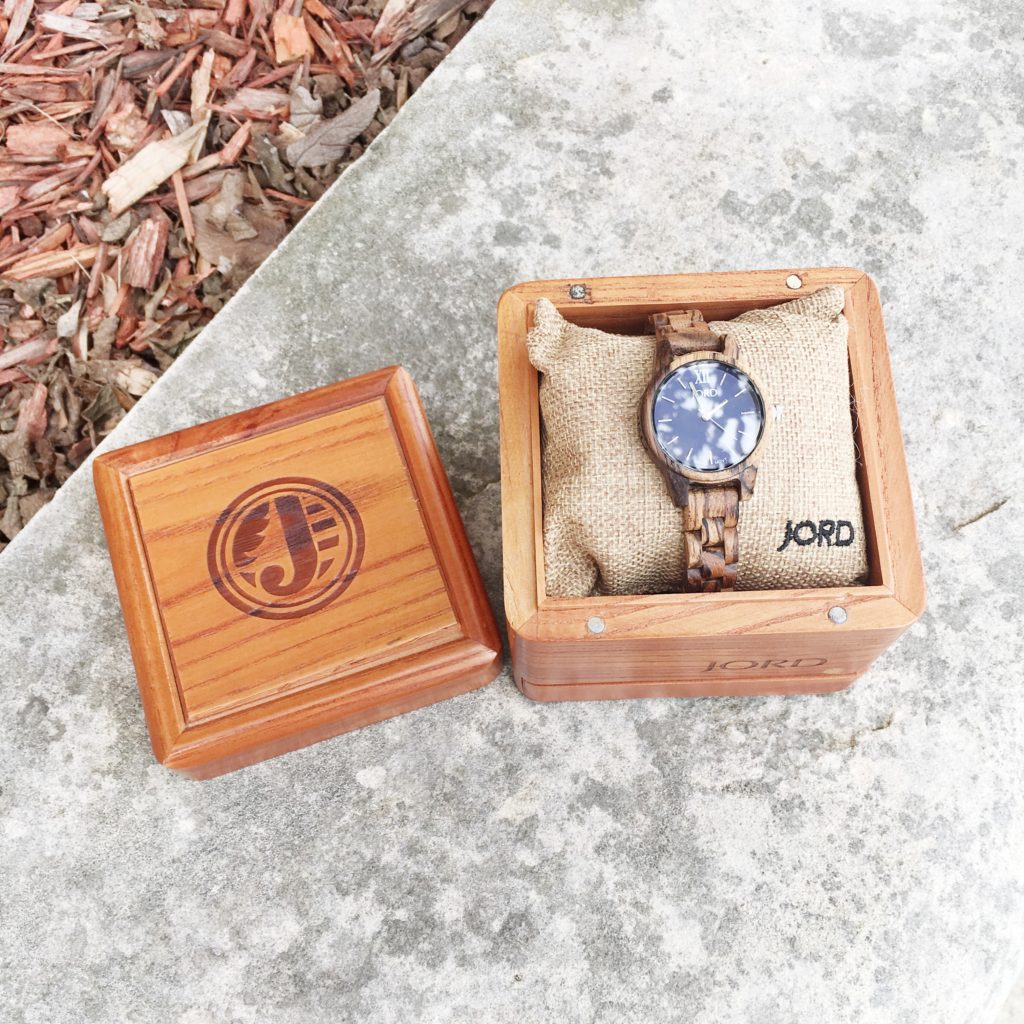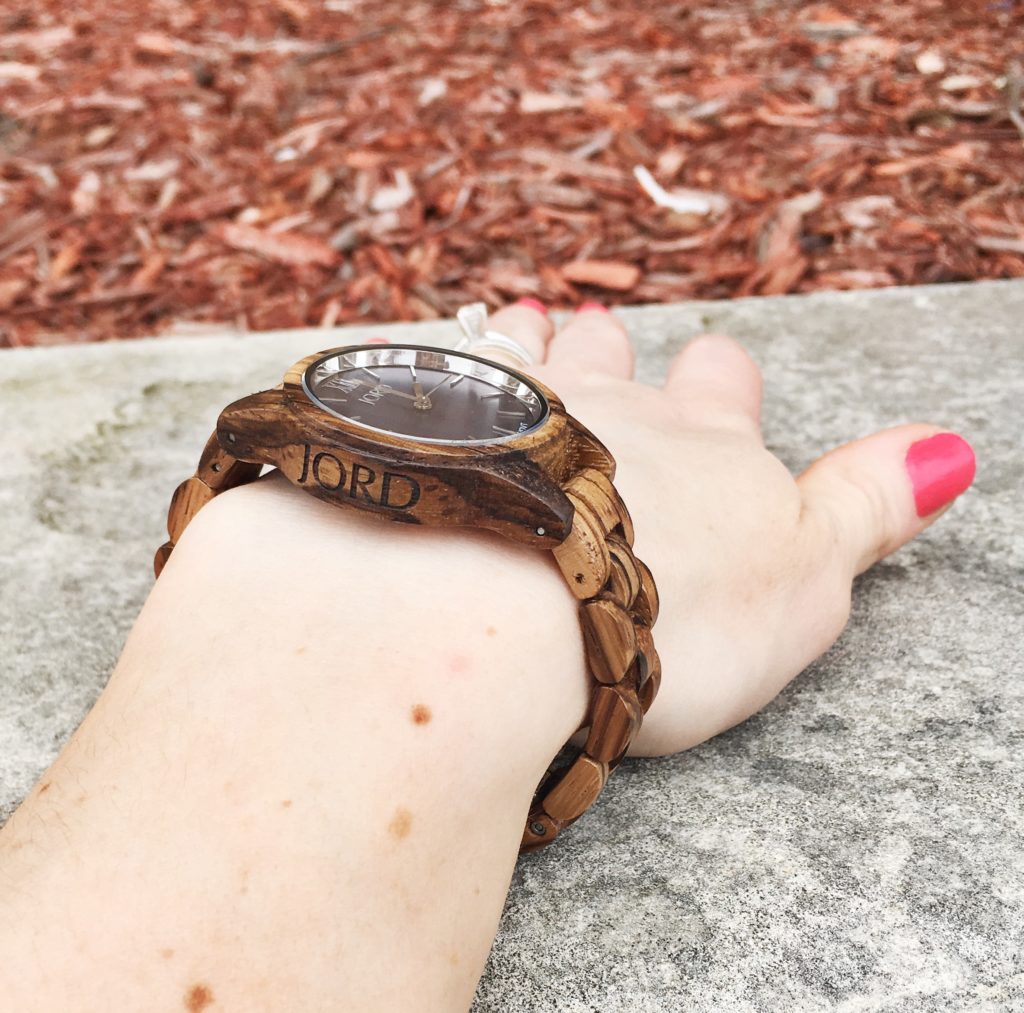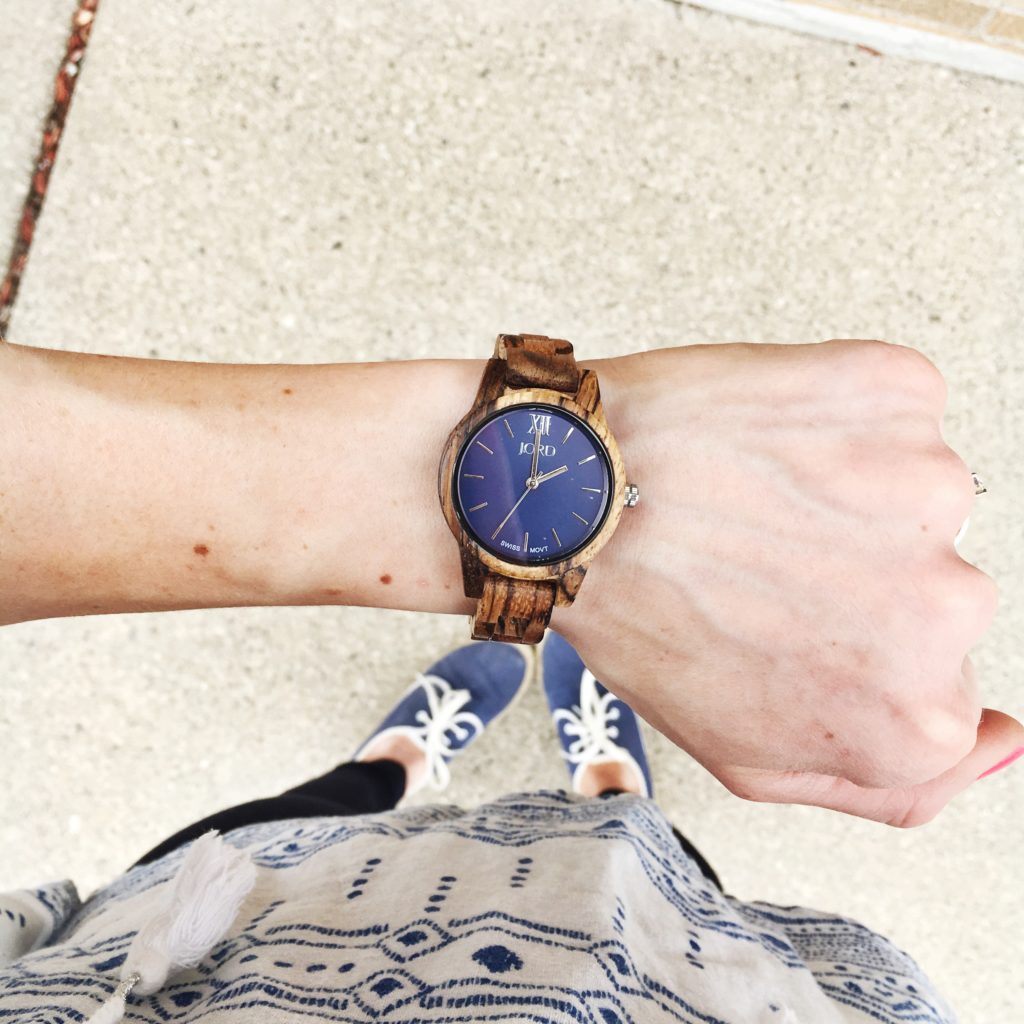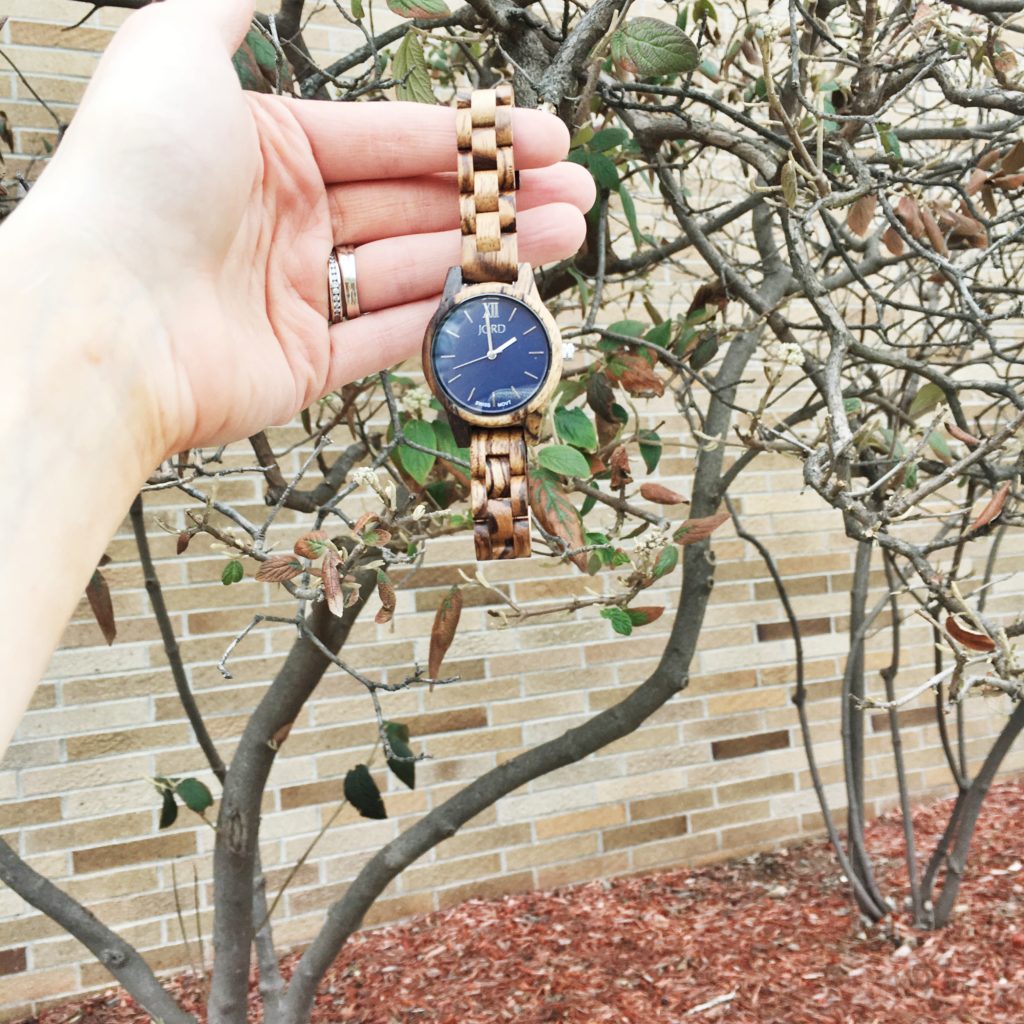 The pants are from J. Crew and an investment piece that I love because they are a bit dressier than jeans, and a wardrobe staple for me. I love that they look amazing in the winter months with boots, but transition into spring when I change out the boots for a slip on espridrille sneaker. The shirt is from Target and is comfortable, flowy, and although it has longer sleeves the material is light and perfect for spring. The shoes were a steal of a deal from Forever 21 and look adorable with everything from jeans on a play-date at the park to a dress at brunch. I love that my JORD watch is unique which makes it a statement piece and that along with my felt hat leave little need for fussy accessories or dramatic makeup. I love pieces that play double-duty and work as jewelry and a functional timepiece, and I think that this JORD watch does that well. JORD watches use Swiss Movement and I love the contrast of the beautiful handcrafted wood band with the modern face, the perfect accessory for a wardrobe that is ready for a beautiful spring!
I  loved the look of the "Frankie" style in Zebra Wood & Navy. Using the JORD Measuring Instructions I was able to easily measure my wrist to ensure a proper fit. This watch retails for $189.
Shop the "Frankie" Zebrawood Wood & Navy Watch Here
JORD was so kind and easy to communicate with which is huge to me because I love good customer service. JORD also has a Watch Care Page which is very helpful especially for a unique product like this. You can also see a lot of fun styling inspiration on the JORD social media sites! I love following JORD and I think I "heart" every Instagram pic they post.
JORD Social Media:
SnapChat:
jordwatches
GIVEAWAY
Head over to my LeahTackles Instagram to enter to win $100 towards a JORD watch.  Thank you to JORD for giving my readers this awesome giveaway opportunity!
JORD also provided me with this $25 E-GIFT CODE  for you to spend towards a watch on the JORD website!
*NOTE: The e-gift code link will close 12/18 at 11:59pm. The $25 instant e-gift code will expire on 2/28/2017
What is your favorite watch on the JORD website? Let me know in the comments! Thank you, as always, for reading!