Hi there! Happy Monday! And HAPPY SPRING!
A couple of weeks ago I shared my all-time favorite heat protectant to use before heat styling (read it here), which just happens to be a drugstore product, and I thought I would continue my Leah Tackles Hair series with another drugstore item that is new to my rotation, but is so far holding its own.
Damage Remedy + Coconut Miracle Oil OGX Shampoo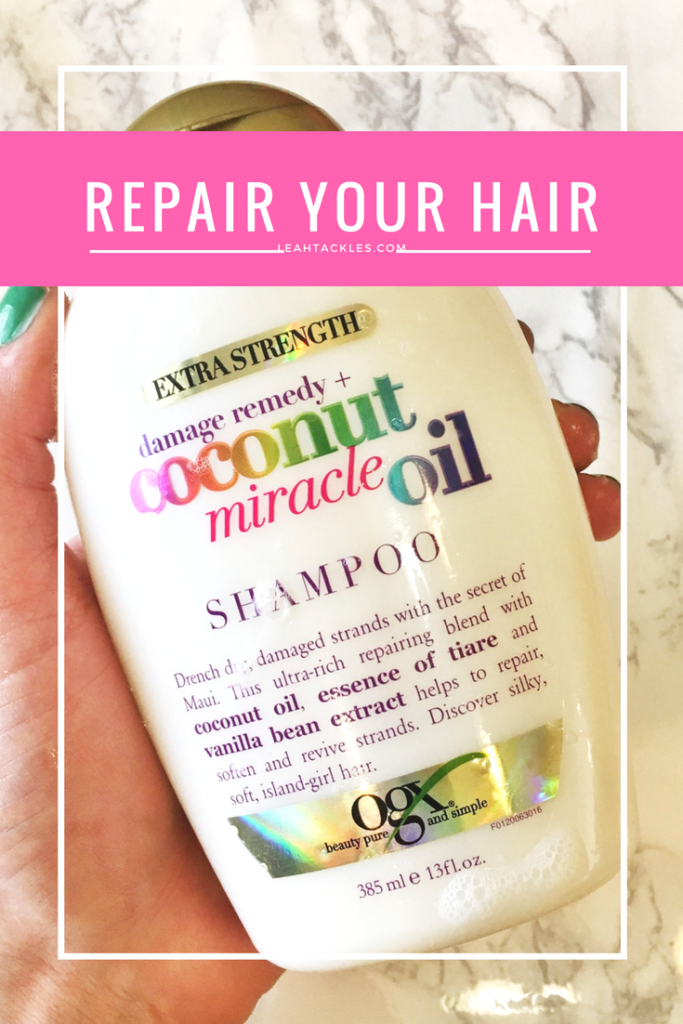 Why I Love It
First of all, I'll admit that the packaging was very enticing to me and once I smelled it I immediately tossed this coconut scented shampoo into my shopping cart. This shampoo has a blend of coconut oil, tiare and vanilla bean extracts to help give hydration to my color treated and heat styled hair.
My Routine
I always go at least every other day, and sometimes I go two days before washing my hair and so I  usually end up washing my hair three times per week. I use this twice per week and a purple shampoo for blondes on the third washing day each week.
Shop
Have you tried OGX products before? Let me know in the comments! xx