Hi there! Happy Wednesday!
There are certain staple makeup items that every woman needs, and a go-to lip liner for her every day favorite nude lipsticks is definitely an essential for every gals makeup bag.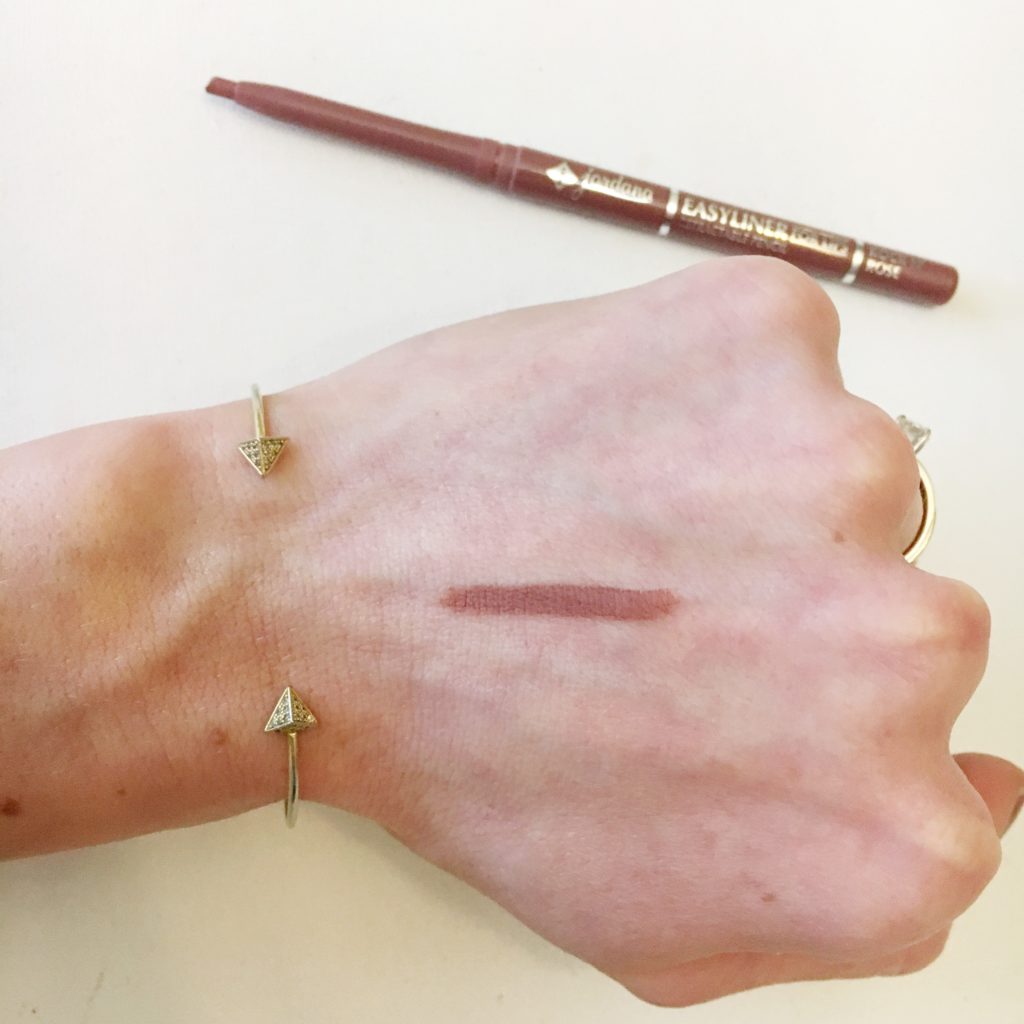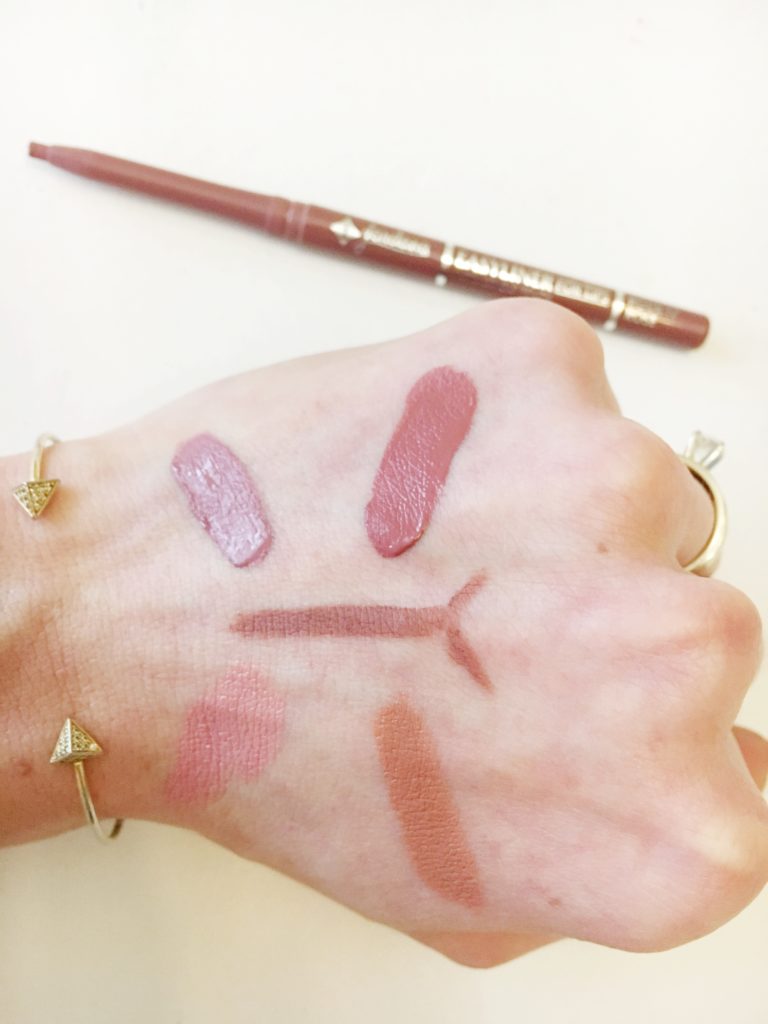 Jordana Rock n' Rose Lip Liner (center)
YSL Rouge Volupte 1 and Too Faced Melted Nude (bottom left to right)
Too Faced Melted Matte Queen B and Stila Stay All Day Liquid Lipstick in Patina (top left to right)
Why You Need It
This lip liner is amazing because it is the perfect shade to match any nude or pinky nude lipstick. I mentioned this lip liner in 2015 here, so you know it's a good one! This is the perfect liner to toss in your makeup bag because it doesn't need to be sharpened which is perfect for on-the-go. I love that this doesn't tug on my lips, but I am able to get a perfect outline and it also works for filling in my lips completely before applying a lipstick or gloss on top.
My Routine
I like to apply a touch of my EOS Lip Balm or Bonnie Bell Tsum Tsum Lip Smacker just to give my lips a touch of moisture and then outline my lips with the lip liner. I like to make my cupids bow pronounced, but I don't tend to overdraw my natural lip line unless it's a special night out. I then apply my lipstick or liquid lipstick and I'm out the door!
Shop
What is your FAVORITE nude lipstick? Please let us know in the comments! xx