Hi there! Happy Wednesday!
Christmas is fast approaching and there are plenty of beautiful holiday makeup kits, but today I wanted to focus on a small but equally as adorably packaged item that would be perfect as a stocking stuffer or as a nice finishing touch to go with a larger gift.
Too Faced Melted Matte Liquid Lipstick in Limited Edition Candy Cane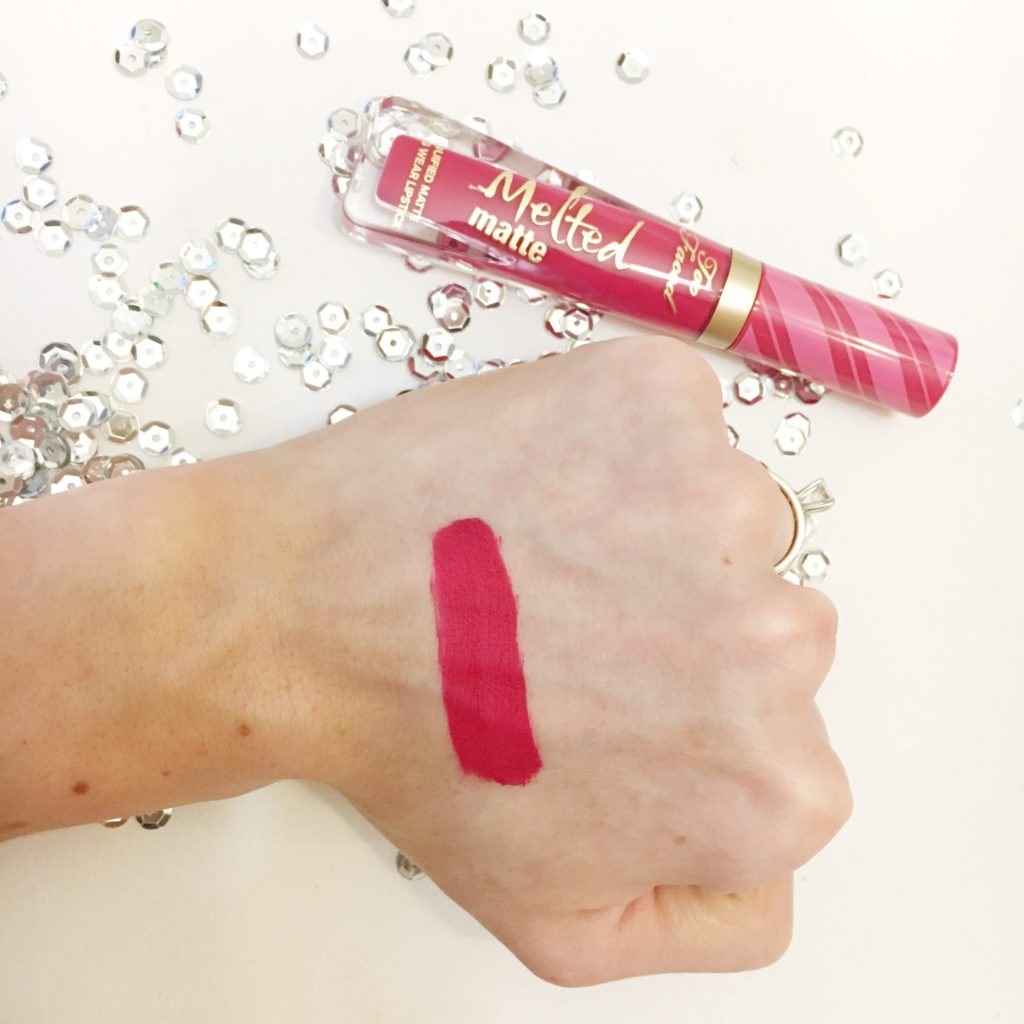 Why I Love It:
This color is the perfect color for holiday season! And the Peppermint Mocha sent is amazing but not overpowering and I only notice it while I'm applying it and before it dries. This lipstick has a no-sting plumping filler and I find that it helps my lips look full and while matte they never look cracked or dry. I love the Too Faced Melted Matte Lipsticks because they are super pigmented, and while dry like most matte lipsticks, they aren't so dry that they are uncomfortable to wear.
How I Wear It:
I find that these wear a very long time, and what works the best for me is to apply a lip liner and then apply a very thin layer of the lipstick and allow to dry for a minute before putting my lips together. I then re-apply the lipstick around lunch time, especially if I've eaten salad dressing or anything with oil in it that breaks down lipstick. I like to wear the Too Faced Borderline Anti-Feathering but any close color matched red liner will work.
Me Wearing It AFTER Eating and 5 Hours of Wear: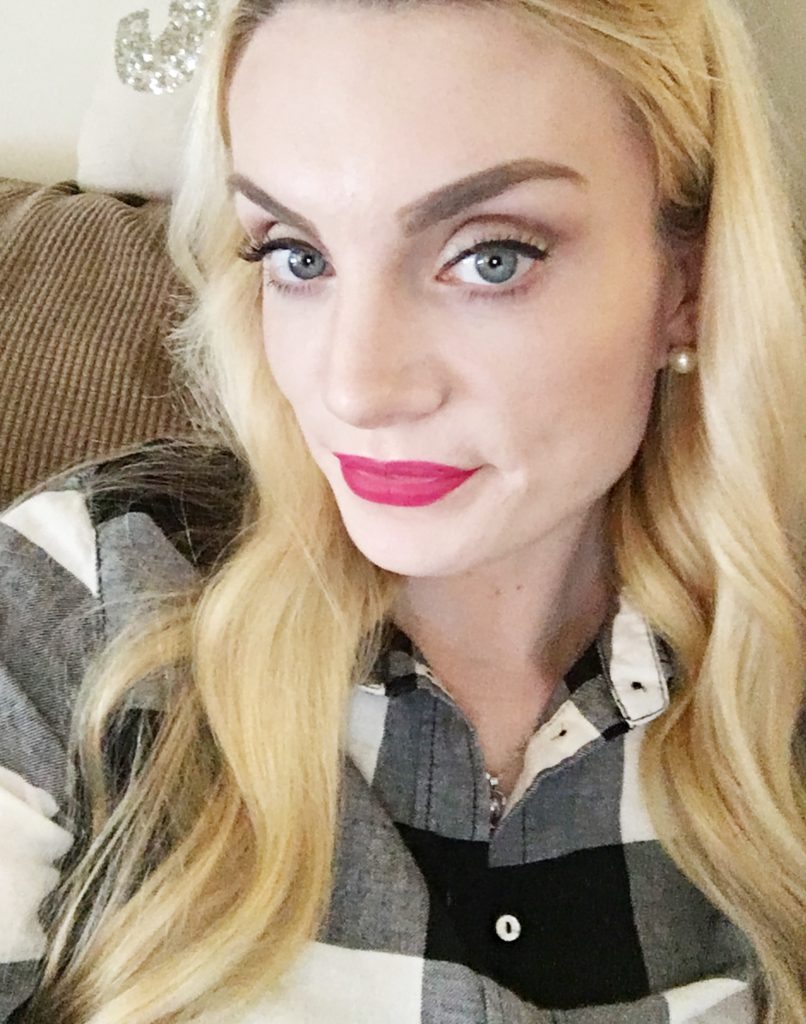 I hope that you enjoyed this post! If you did please share and subscribe to really make my day : ) xx