Hi there! Happy Wednesday!
I hope that you are having a great Wednesday! Cheers to being halfway through the week! I, unfortunately, have a cold that has me extremely thankful for DayQuil at the moment :X So, I thought I would use this as an opportunity to share my go-to beauty tips for when I'm sick but can't stay in bed.
GO HEAVY ON CONCEALER BUT LIGHT ON FOUNDATION:
 Apply a lot of primer to your nose and use a good concealer because when you're sick your nose tends to look red fast. I like to also go heavy on the under eye concealer, because my under eye circles tend to be worse when I'm sick. I often skip foundation when I'm sick, or use a light mineral or powder foundation because if you're dehydrated foundation can look cake-y very fast.
BRIGHTEN YOUR COMPLEXION:
I like to use a bronzer with a hint of shimmer to warm up my face. I use a little bit of blush but skip highlighter because I don't want to draw extra attention to my tired eyes or skin.
NEUTRALIZE YOUR EYES:
I pat a neutral brown color all over my kid or do a very natural look without shimmer when I'm not feeling well that helps cover any redness or unevenness on my lids . I don't want sparkle or shimmer to draw too much attention to my tired or red eyes. I apply a lot of mascara to my top lashes but just a tiny bit (if any) to my lower lashes to help keep the focus away from my under eye area.
PAMPER YOUR POUT:
Lips can be tricky because if you have a nasty cough, you may want to stick to a simple balm or gloss to avoid a lipstick mess. I like to wear a bright colored lip balm or balm stain because it helps moisturize my lips, it is low maintenance, and it makes my face look brighter and more healthy.
SOME OF MY MAKEUP FAVORITES FOR SICK DAYS: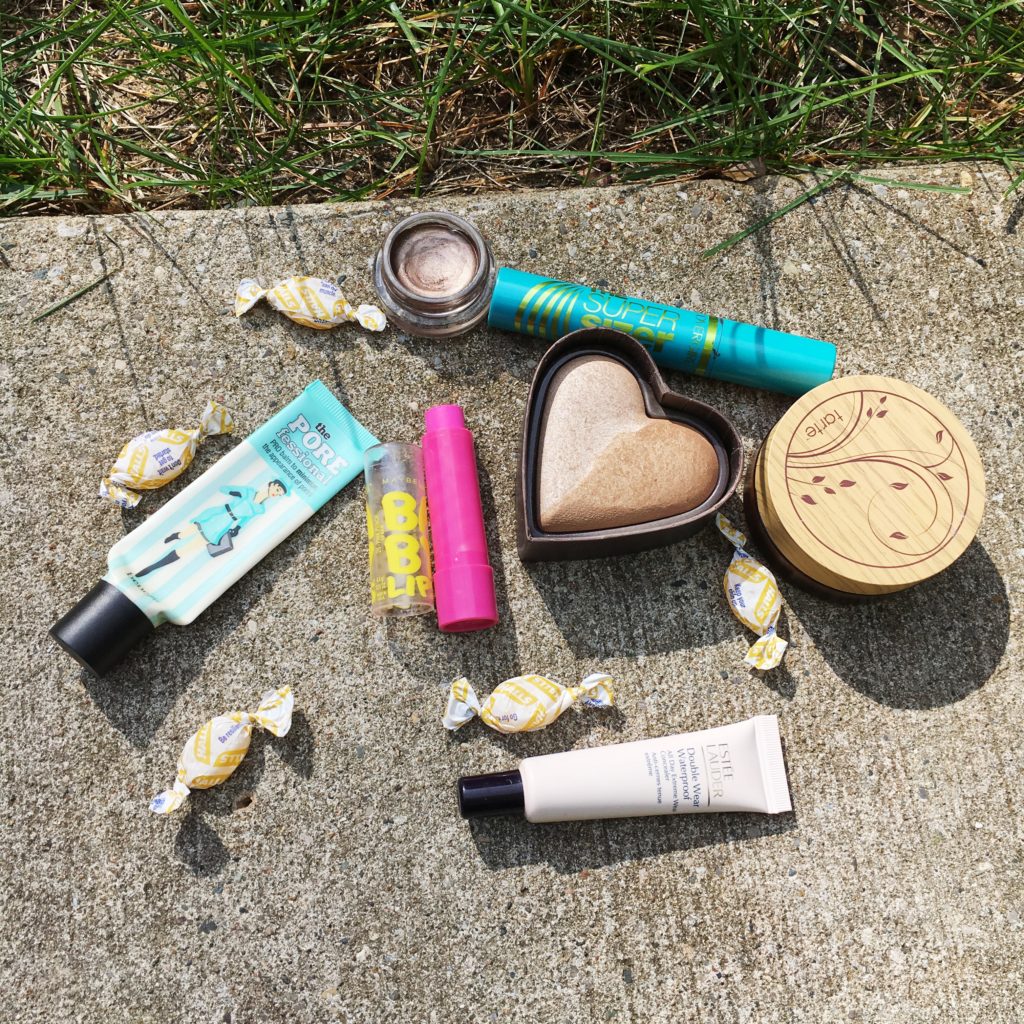 Estee Lauder Double Wear Waterproof Concealer
Tarte Amazonian Clay Full Coverage Airbrush Foundation
Too Faced Sweethearts Bronzer in Sweet Tea
Maybelline Color Tattoo Eye Shadow
CoverGirl Lash Blast Super Sizer Mascara
I hope that you found this post helpful! Hopefully you *won't* be needing to use these tips, but if you do I hope that they help you function until you can rest and get better!