Hi there! Happy Wednesday!
I hope that you're having a great week so far! One makeup item that I use daily, but up until now have only casually mentioned on my blog or YouTube channel is makeup setting spray! So, today I thought that I would share the basics of why you may want to consider trying a makeup setting spray if you haven't already, and how to use them. If you like these types of posts, please comment so that I know and can keep it up : ) Your comments always make me smile ; )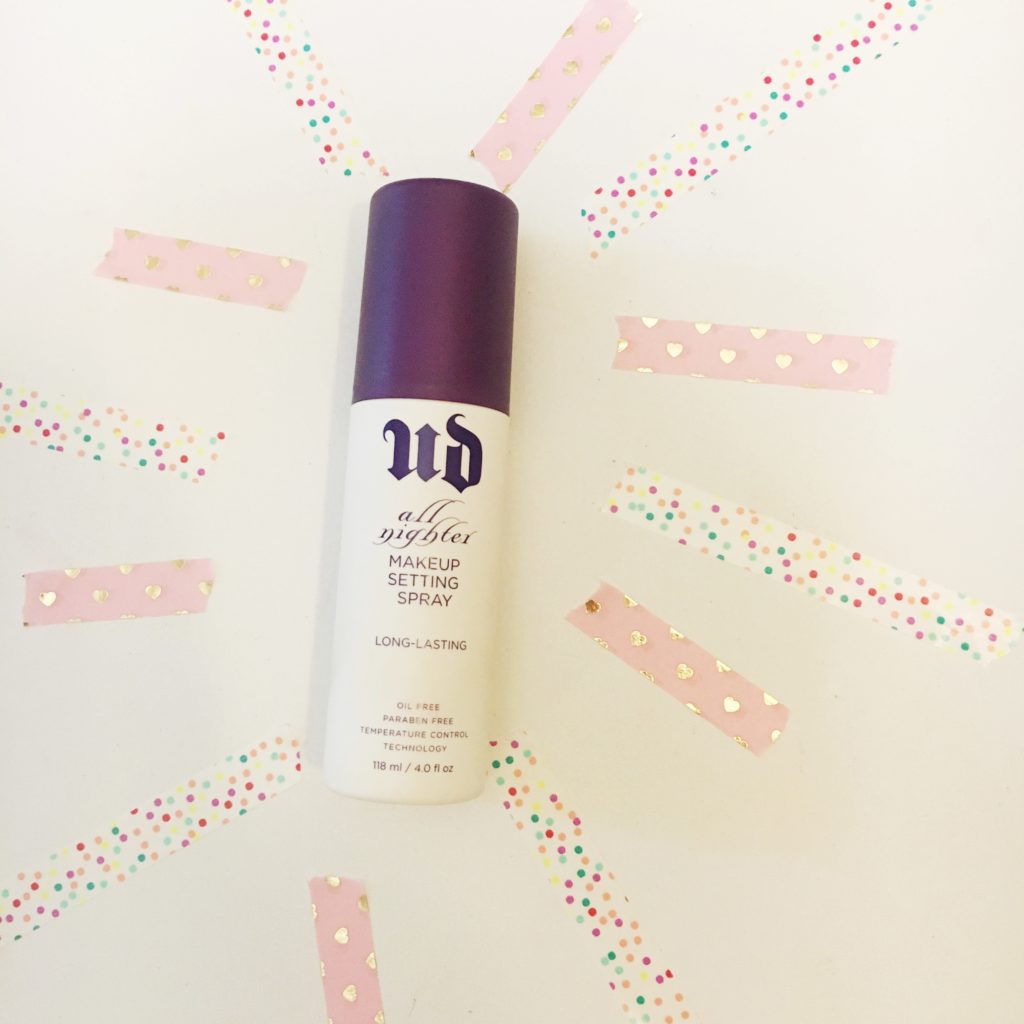 WHAT IS A MAKEUP SETTING SPRAY?
Just like a makeup primer (*Note: my favorite is the Benefit Porefessional) is used to help keep your makeup in place, a setting spray is used to help keep you makeup in place. A primer is used before you apply your makeup, and a  setting spray is used after you've applied your makeup.
WHY YOU SHOULD USE THEM:
Just like you would use a protective coat when painting your nails or Mod Podge on a craft project, you should apply this final step after working hard on your makeup! Makeup setting sprays should not change the look or texture of your makeup. Makeup setting sprays are sold by both drugstore brands and high end brands and also just like foundation they have different formulas for different skin types. Setting sprays can also help if you've gone a bit overboard on powder products and help get you back to a more natural look while helping lock your makeup in place.
HOW TO USE THEM:
I like to spray about 8-10 inches away from my face first make a "T" formation and then an "X" formation. If I just have a regular, casual makeup day I will do one "T" and one "X" but if I am getting ready for a big event or a dinner date I will do each one twice for a total of four sprays.
MAKEUP SETTING SPRAY SUGGESTIONS:
FOR OILY SKIN:
(*Note: My holy grail setting spray!)
FOR DRY SKIN:
FOR ALL SKIN TYPES:
Thank you so much for reading! If you would "Pin" this to your Pinterest you would totally make my week ; ) And don't forget to susbcribe! xx