Hi there! Happy Wednesday!
On Monday I shared my DIY HONEY ALMOND LIP SCRUB with you and promised that today I would be sharing how to apply liquid lipstick to make it very long wearing and not flaking off the lips.
HOW TO APPLY LIQUID LIPSTICK:
1. Make sure that you have exfoliated your lips before you get started using a lip scrub like this DIY LIP SCRUB. Liquid lipstick is very drying, so you need to be sure to do this step!
2. I like to put a *little* bit of a lip balm like the Tsum Tsum Lip Smackers or the EOS Lip Balms on before applying even matte liquid lipsticks. Don't slather it on.
3. I suggest lining your lips with a liner that goes with your liquid lipstick, or an anti feathering clear lip liner like Too Faced Borderline or Urban Decay 24/7 Liner in OZone. If you choose to use a color that goes with your liquid lipstick, you can also fill in your entire lip lightly to help the liquid lipstick have a nice color base.
4. Make sure to get any excess lipstick off of the applicator by wiping it against the top of the tube before you begin applying it on your lips.
5. Apply a THIN layer, I'm talking as thin as possible, of liquid lipstick onto your lips. For most matte liquid lipsticks one thin layer is all you need, but if using a metallic shade you may need to do a second layer once the first layer has dried. Do not put on a thick layer or layer after layer thinking that this will help you lipstick to stay on or last longer because it will not! Putting on too much liquid lipstick will make it begin to flake off and therefore look patchy!!
6. I try to wear my liquid lipstick until about lunchtime and then reapply after lunch and that second application usually lasts the rest of the day. Certain foods or drinks, like an oily salad dressing, can break down the liquid lipstick and cause it to come off faster.
7. If you like use a gloss that can be put over the liquid lipstick to make it look nice when it does start to go south after several hours of wear! I have some liquid lipsticks that I can truly wear most of the day, and others that aren't as long wearing but still wear longer than traditional lipsticks.
LIQUID LIPSTICKS I LOVE (a few of many!):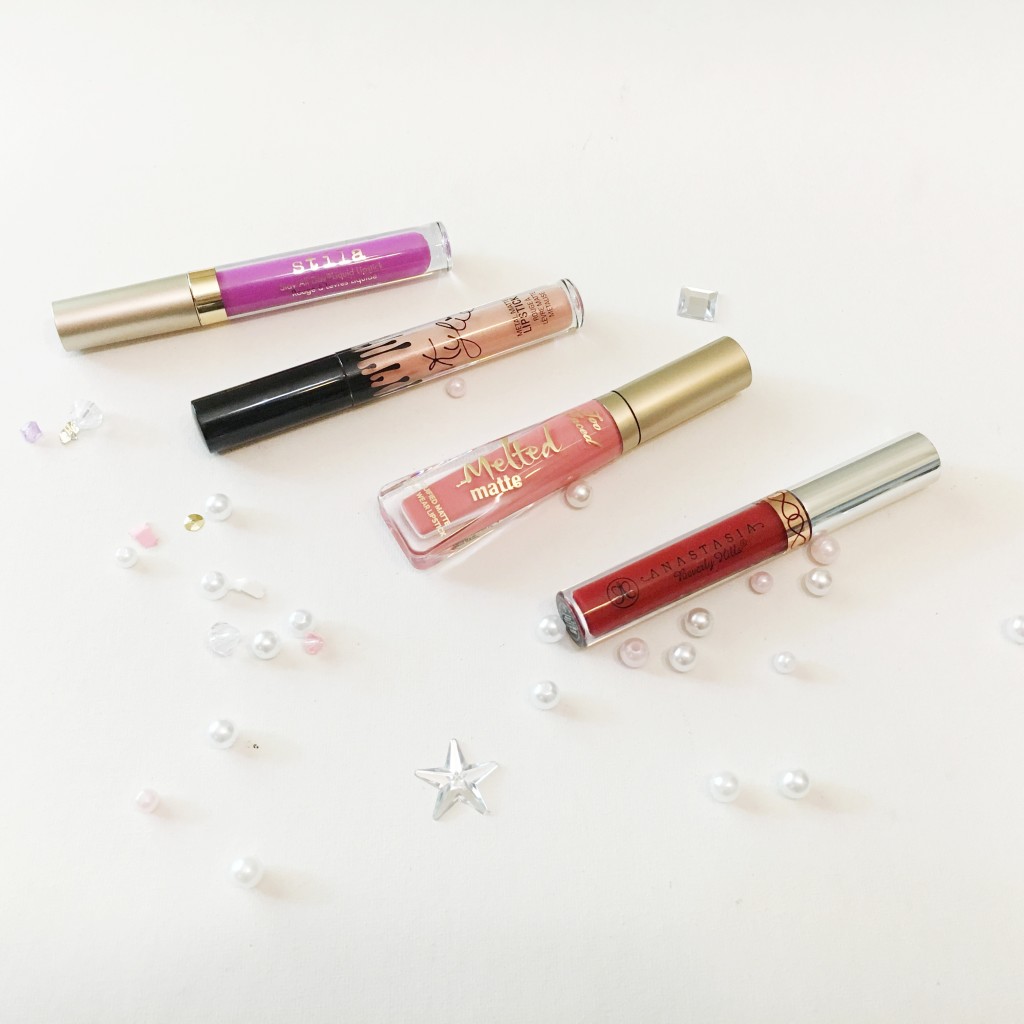 (*Note: left to right)
Stila Stay All Day Liquid Lipstick in Como
Kylie Cosmetics Metal Matte Liquid Lipstick in Heir
Too Faced Melted Matte Liquid Lipstick in Feelin' Myself
Anastasia Beverly Hills Liquid Lipstick in Sarafine
LIQUID LIPSTICK SWATCHES WET: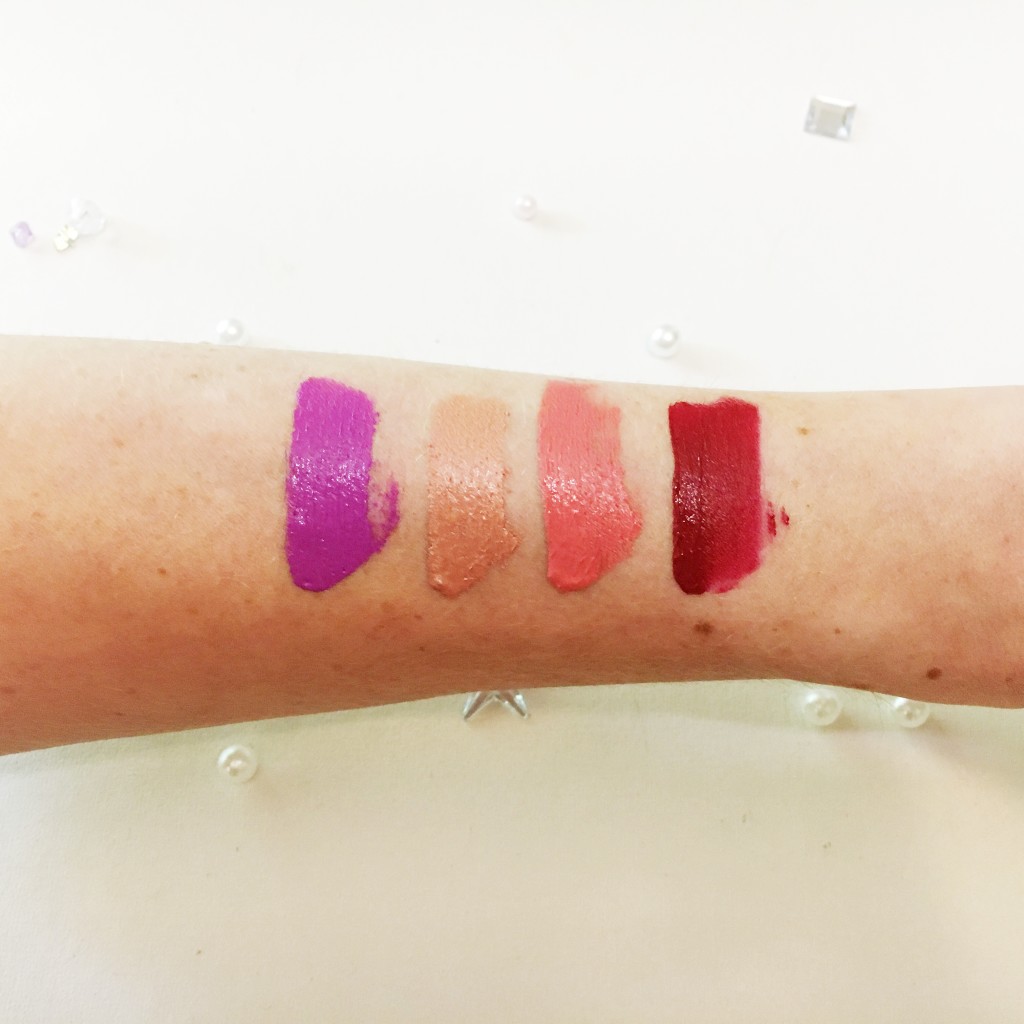 LIQUID LIPSTICK SWATCHES DRY: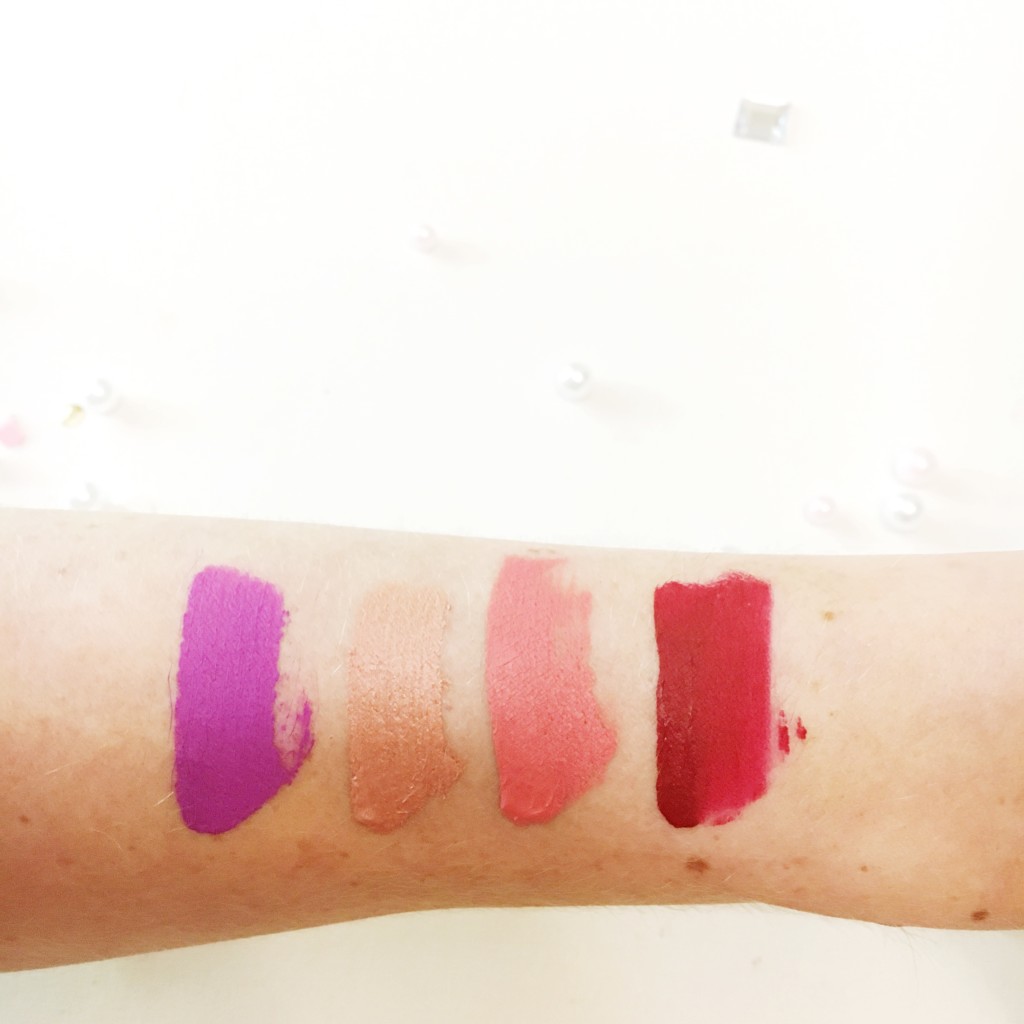 I hope that you enjoyed this post! If you did please share it using my social media links at the bottom of this post! Have a wonderful day!! xx