Hi there! Happy Monday!
I hope that you're having a wonderful start to your week! For years I didn't prime my eyes or even know what it meant to prime my eyes before applying eye shadow, but now it's an essential part of my routine that I want to share with you incase you are skipping this step of your makeup routine.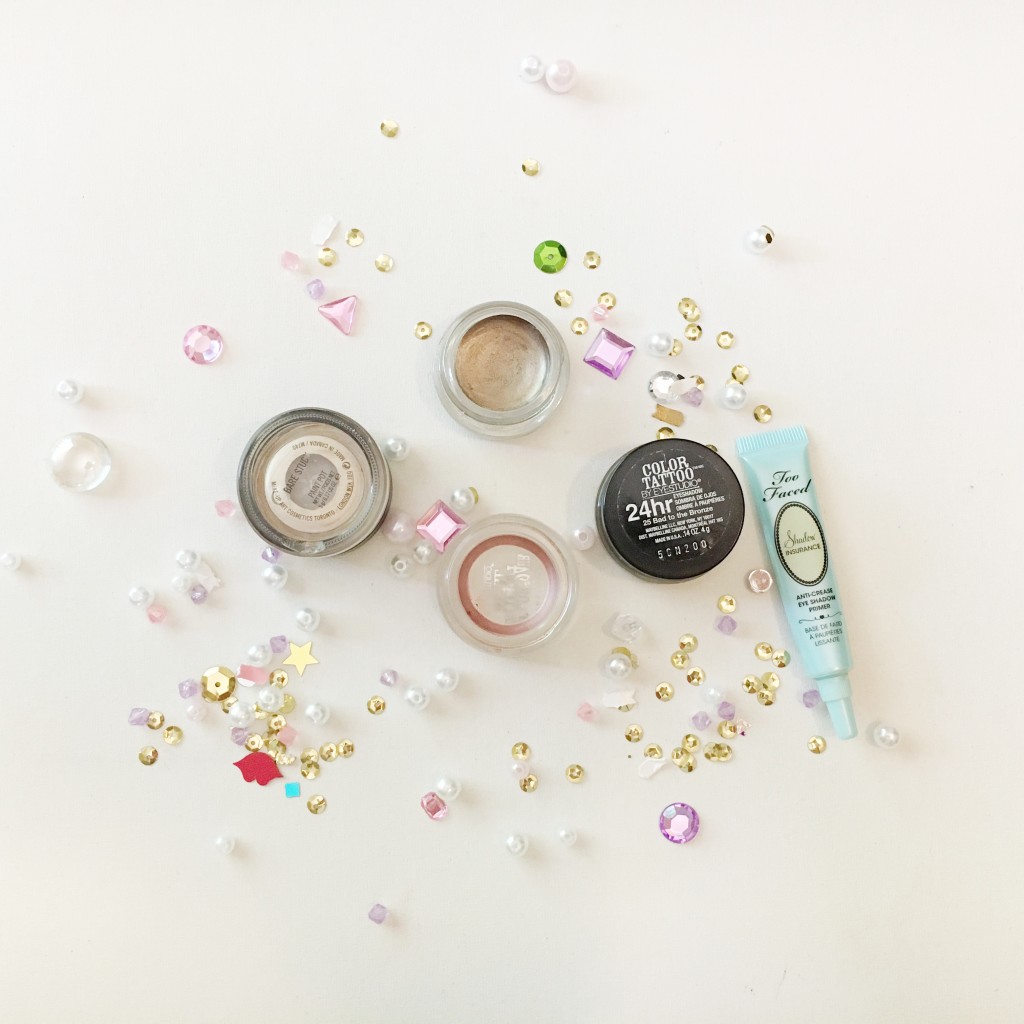 WHAT IS AN EYE SHADOW PRIMER?
An eye primer, like Too Faced Shadow Insurance, is used to prep your eye before you apply your eyeshadow. An eye primer gives you a smooth surface before you apply eyeshadow, and also help prevent the natural oils in your skin from breaking down your eyeshadow during the day. Primers also neutralize any discoloration on your lids which helps eyeshadow colors to appear very pigmented when applied. Primers also help make your eyeshadow easier to blend, which is a huge benefit!
WHAT IS AN EYE SHADOW BASE?
Primers help for your eyeshadows to appear more intense and pigmented. An eye shadow base can be many different things, but the general term means something that is a little moist or sticky that helps the shadow stick to your eye. A base does not always help with creasing like a primer does, but a lot of things that can be used as a base, such as a M.A.C Paint Pot or Maybelline Color Tattoo, can also be used as a primer for an easy 2-in-1.
HOW TO USE THEM:
I always use an eye shadow primer of some kind, but often when I'm hurrying I use something that can perform as both a primer and a base. I also will sometimes use only a base, such as the Maybelline Color Tattoos! I actually was wearing a Maybelline Color Tattoo with nothing else on top on my eyes the morning my youngest son, Logan, was born and it lasted all though labor and from the day before…good stuff, huh?
SOME OF MY FAVORITES:
My favorite primer is the Too Faced Shadow Insurance, but I also like the Urban Decay Primer Potion. You can often get these primers in a deluxe sample size with holiday sets or other kits which is great because a little tiny bit goes a long way and they last forever!
My favorite eye shadow base products are the Maybelline Color Tattoos (there is also a stick form available!) and the M.A.C Paint Pots.
I hope that you found this helpful! As always, please let me know if you have any questions! Also, feel free to share this on social media using the easy share buttons at the bottom of each post : ) xx