Hi there! Happy Wednesday!
I wear makeup nearly every day, even in the summer, and now that we are smack dab in the middle of summer I wanted to share my tips for making my makeup last all day. If you have any tips of your own, feel free to leave them for everyone to read in the comments!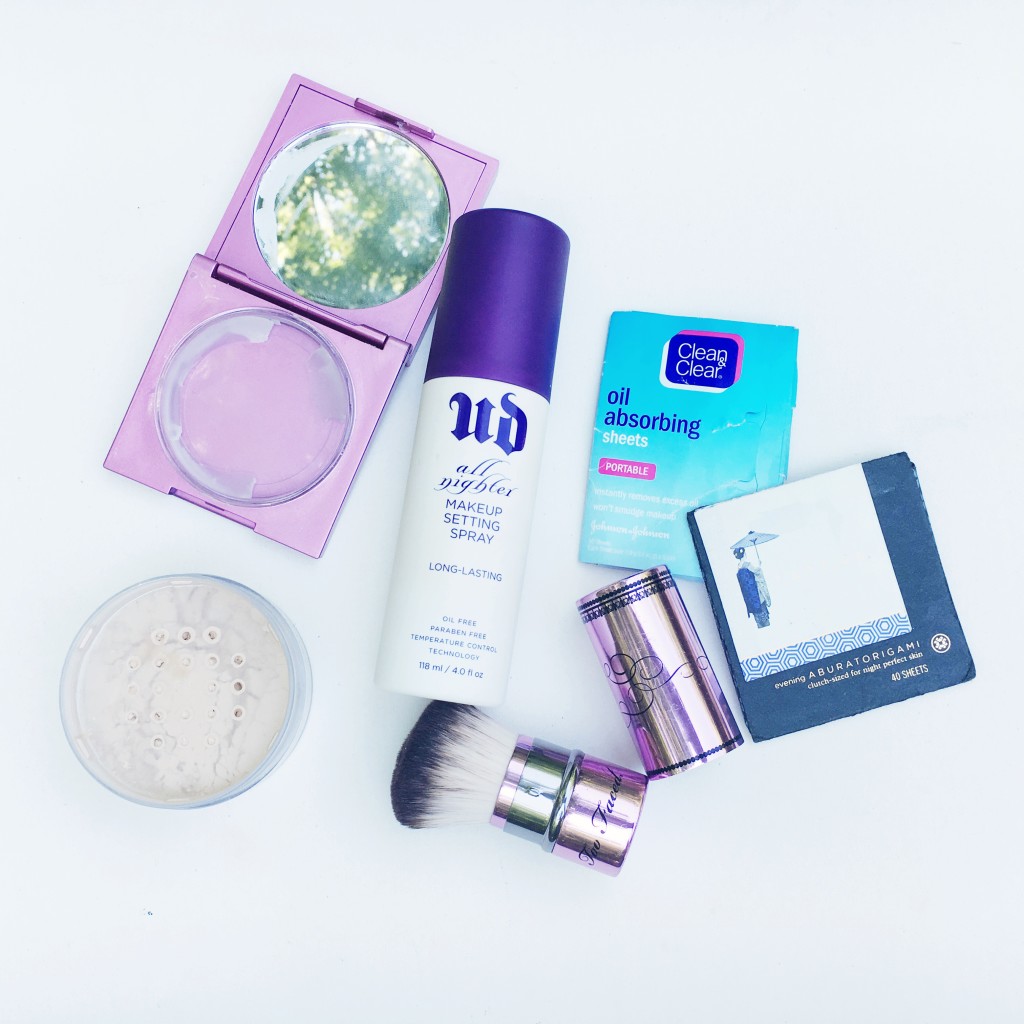 Go Light With Foundation
I wear foundation or BB cream, but I wear as little as possible in the summer! You can use concealer where you need it, and wearing less foundation will help you to avoid heavy makeup which isn't fresh or summery. Summer is the time to let that skin breathe a little : )
Set Your Makeup With Powder
I always set my makeup with powder, focusing on the t-zone of my face because that is wear I tend to get oily. If you apply a translucent powder as opposed to a skin toned powder you will lessen the risk of your makeup looking cakey.
Use a Makeup Setting Spray
My personal favorite is the Urban Decay All Nighter Makeup Setting Spray. I spray in an X and then in a T motion over my face after applying my makeup. *Tip: If you're not using a waterproof mascara, spray this before you apply mascara.
Blot Before Powdering
When I notice my face getting oily I blot it with a blotting sheet first and then go in with either a bit of powder or the always-in-my-bag Mally Beauty Poreless Face Defender. I like the blotting sheets from Clean & Clear and if you want to splurge, the blotting papers from Tatcha are really nice as well. In a pinch you can even use a tissue to blot away oil.
Use a Kabuki Brush For Powder
When I do use powder I apply it with a kabuki brush. Using a kabuki brush instead of the small sponge or pouf that comes in powder compacts has changed my blotting game! You can buy a small retractable brush from Too Faced or another similar one that is easy to throw into your bag.