Hi there! Happy Wednesday!
I do a large part of my shopping online because I love shopping small and local when I can, but with three young kids and living in a small town that can be near impossible. I try to shop smart with sales and use coupons if I have a great one for something I actually need, but that's always been pretty much the extent of money saving savvy for me. I kept hearing people talk about Ebates  but I was skeptical because I thought I didn't spend enough to actually get anything back, or thought that they would have some super involved sign up that would leave my head spinning. I made my account about a month ago, and have already gotten almost $20 plus a $10 giftcard! WHAT?! Below I will tell you how you can too! EVEN if you hate coupons : )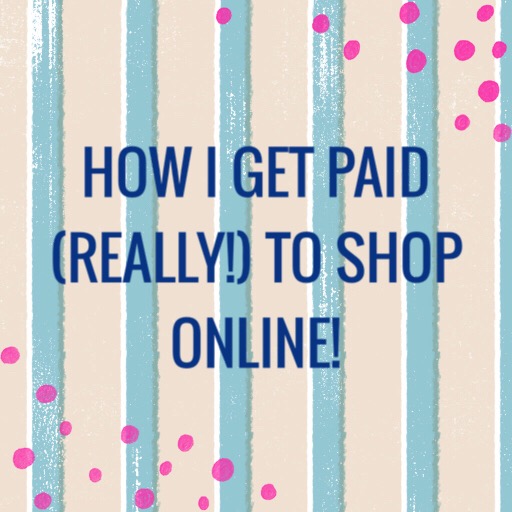 How To Sign Up for eBates:
I love eBates because signing up was EASY! I created an account in a couple of minutes without having to link a bank account or anything else that might leave some people uncomfortable. You can sign up for eBates here.
How It Works:
Before you make an online purchase you go to eBates.com and  log-in to your eBates account. Once you are logged into your account you will search for the store that you would like to do a little shopping at. And then you click "shop now" and you will be redirected to the website of the store you want to make a purchase on. Right now Sephora, one of my personally favorites, has 8.0% CASH BACK on eBates! That is awesome! And the list of stores they have is incredibly long and diverse. You can get 8.0% cash back today at stores like Nike, Under Armour, American Eagle, and Sears. They are also beginning to do in-store cash back with a linked card, but I haven't tried that *yet*.
How You Get Paid:
You can pick if you'd like to get a paper check in the mail to the address you provide on your account OR you can link your PayPal and be paid into your account directly. You also get a $10 giftcard to Walmart if you make a qualifying $25+ purchase within the first 90 days of joining. You can also share your link with friends and earn money if they sign up using your link. The biggest thing is to REMEMBER to go to Ebates first before you shop! I bought the kids new shoes from Stride Rite and kicked myself later because I forgot to use Ebates!!
Do you use Ebates or other websites or apps to get cash back? Be sure to let me know in the comments! I like to save money whenever I can : ) Who doesn't! I hope that you have a wonderful rest of you week and weekend! Tomorrow Stephan and I head to Mackinac Island for our wedding anniversary! We are leaving all three kids for the first time EVER!! Be sure to follow along on our Daily Vlog channel! xx