Hi there! Happy Monday!
If you've been following my Instagram you know that I've been doing some fun new makeup hauls lately and today I want to share one of my new favorite and affordable brands!
About ColourPop Cosmetics:
ColourPop Cosmetics are a Los Angeles based makeup company that is available exclusively on their website. ColourPop also does not test on our animal friends! Yay! ColourPop is famous for their Super Shock Shadows which is a creme-powder formula that is nothing like anything I've tried before! Do you have a M.A.C Paint Pot or a Maybelline Color Tattoo? It isn't like that. Do you have any regular powder eye shadows? It isn't like that, either! The SuperShock shadows come in so many stunning finishes including matte, metallic, pearlized, glitter, and satin! They also have very popular lip products and face products.
How To Apply Super Shock Eye Shadows:
To get the best application you should apply these eye shadows with your finger! I like to sweep a shadow for a little something-something into my crease with a brush, and then press a bit of one of my ColourPop Super Shock Shadows onto my lip for gorgeous shimmer! You can use a blending brush if you need to blend out any harsh lines after applying shadows with your fingers. If you don't want to use your fingers, you can use a synthetic makeup brush. I suggest using a synthetic brush that is densely packed because that will imitate your finger better than a fluffy brush.
What I Bought:
*Note: Colors listed follow pictures from left to right : )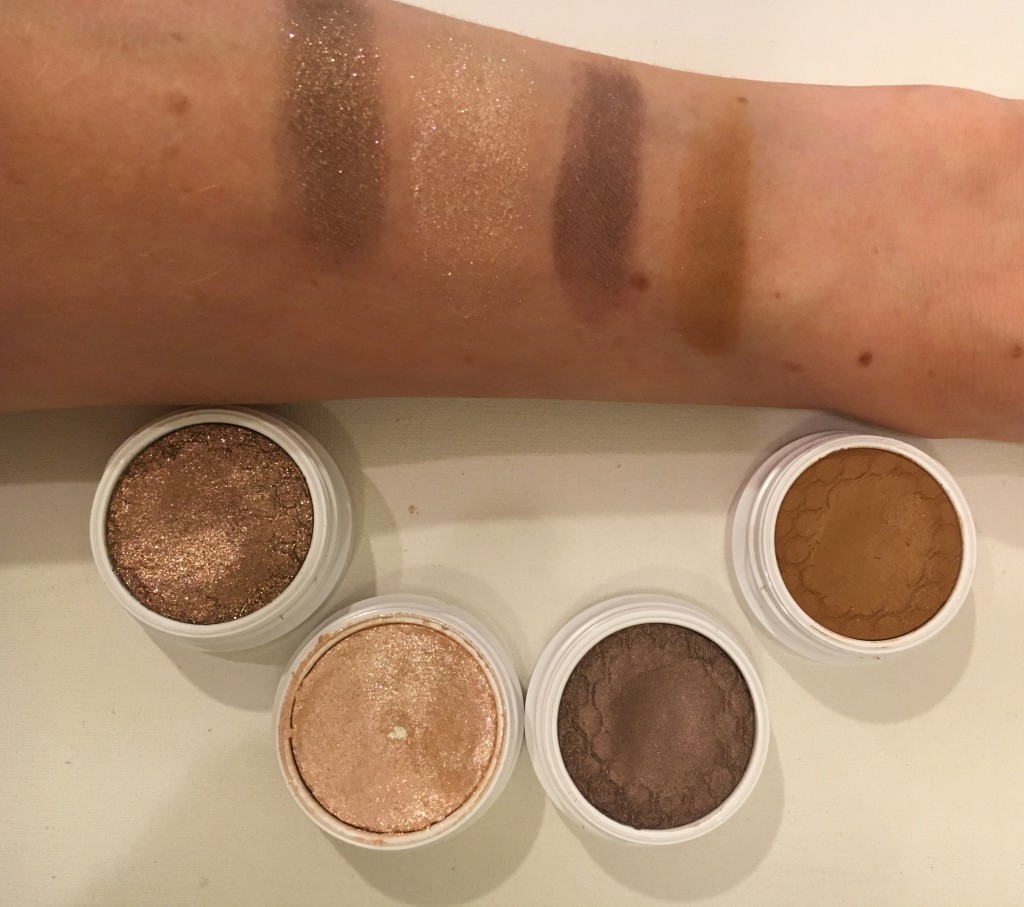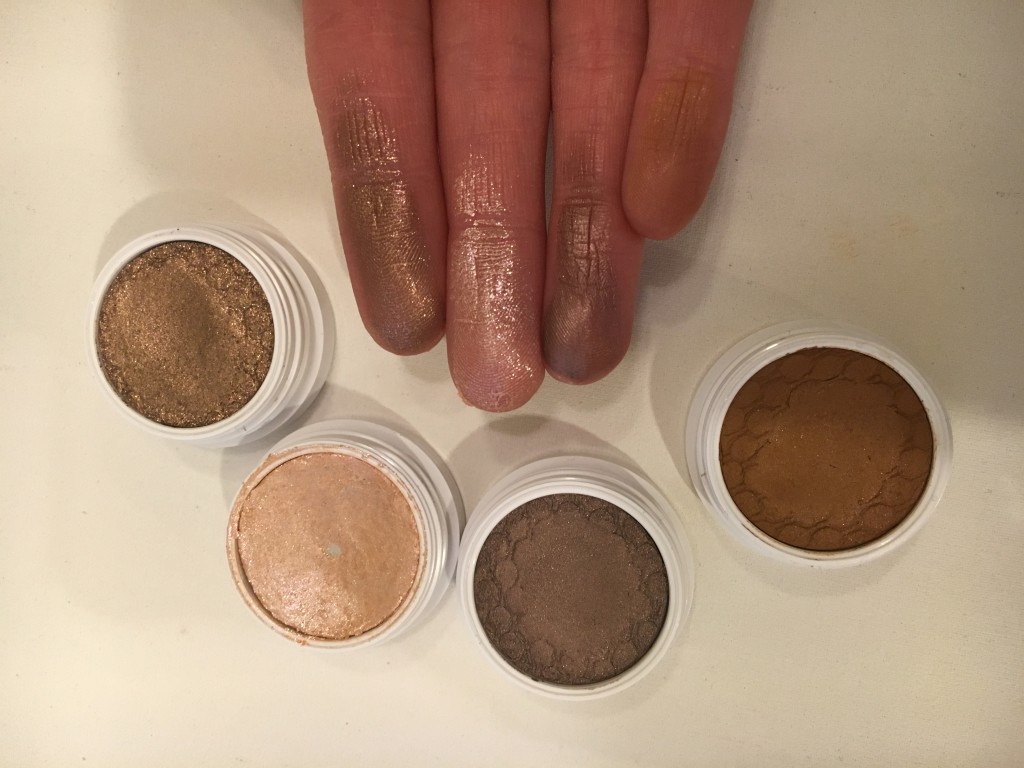 Super Shock Shadow in Nillionaire
This is a STUNNING warm bronze metallic I've been loving it in my crease!
This is a gorgeous glitter sheer that I've been packing on my lid almost daily since I bought it! I love that it's a peachy shade with tons of shimmery glittery goodness! I have put a little bit of a brown red color, like Flutes which I talk about later in this post, in my crease blended out and then packed this onto my lids and people keep asking me what it is! It's the easiest look ever, and it's stunning!
Super Shock Shadow in Vanity Fair
This is a cool toned shadow is a beautiful taupe silver with a pearlized finish! I love this color and I don't have anything else like it.
This matte shadow is the perfect muddy red brown that for some reason reminds me of mustard and looks incredible on anyone's crease! This shadow is from the Spring 2016 collection and I have already been using it a lot.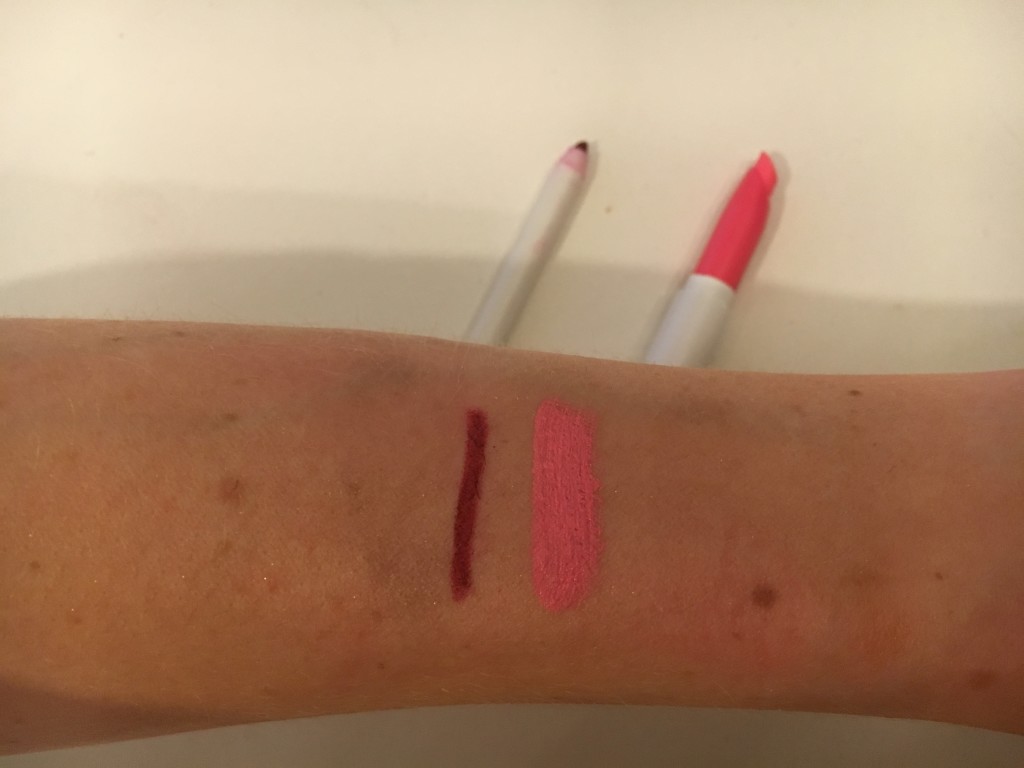 This is a gorgeous raspberry pink that goes well with so many lipticks! I do have to say the cap has to be pressed on pretty hard, to the point where I feel like I'm going to smash the pencil, but so far I haven't ; )
This is a cream lip stick in a bright pink! This is perfect for spring and if you're scared of a true coral lip color, I think this is a great way to go to get you a hint of coral without quite so much warm orange.
Do you own any ColourPop Products? Let me know in the comments! I can't wait to add to my collection!